Fitness Fun at Walk for Wishes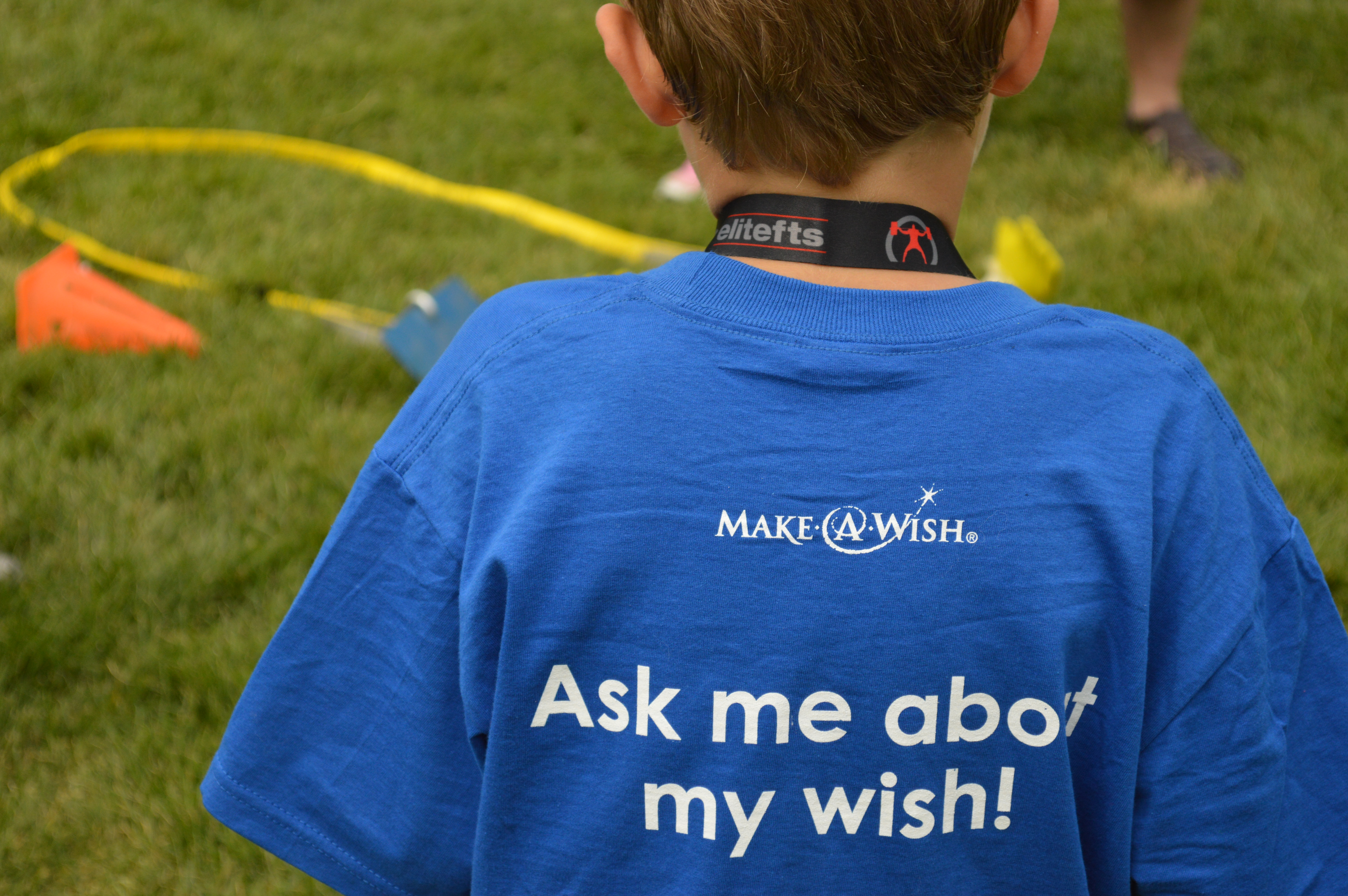 As you're aware of our efforts to support Make-A-Wish® Ohio, Kentucky, and Indiana, we were delighted when Developmental Officer John Hykes messaged us with an idea.
He wrote, "As part of our Walk For Wishes, we have a "Kids Fun Zone" for the wish kids. My thought is this: would you be interested in setting up some kind of kid's fitness area? I don't know what it would look like. It's something that just came to me. You could come up with whatever activities you think would be good."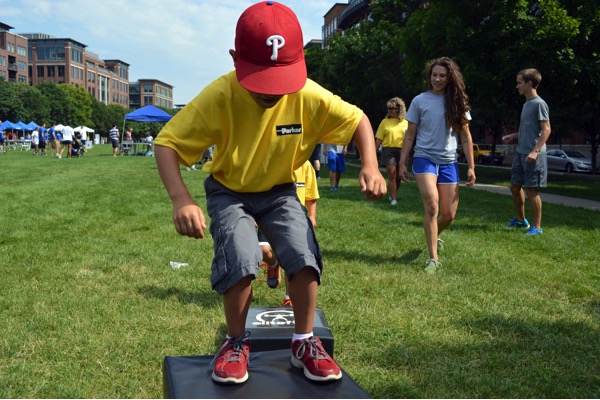 Walk for Wishes® is an annual event, 15 years and counting, that calls upon the community to come together for a few hours on a Saturday morning and walk a 1-to 3-mile course in Columbus, Ohio. The goal is for this family-friendly walk to raise more than $125,000 to grant the wishes of children facing life-threatening medical conditions.
After reading his idea, we were very interested and humbled to be part of this day.
Aware that we'd be providing activities for children with a wide range of ability, our setup included three stations for the children to rotate through, each station easily adjustable to meet the individual needs of every child. After rotating through all the stations, and before visiting another booth, they could then pick an elitefts™ lanyard, sticker, notebook, pen, bracelet, or beanie of their choice to take home.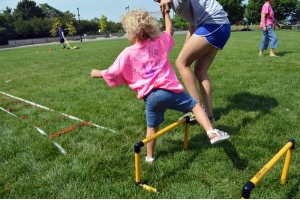 "The sheer joy on the kids' faces was priceless. You'd see little toddlers going through the activities over and over again, and then of course the older kids having races and contests to see who could do the obstacle course more times. We had a kid go through 40 times, counting each time." — Savannah Steamer (Intern with elitefts™)
Our first station was an obstacle course. To get from one end to the other, one had to step onto red, springy foot pods, balance across a foam beam, step over hurdles, race through an agility ladder, and end by stepping or jumping up onto two platforms.
From there, Shrek was at the second station waiting to be dragged across the lawn. Here, we had two sleds (a mini sled and a normal-sized sled) with steel change to add if suitable. For added support, we also brought along two belts in two different sizes. The children had the option to pull forwards, backwards, use a belt, or drag the sled by holding onto the spud strap. Some children (okay, ONE child) decided to join Shrek on the sled and make her older brother and dad take her for a ride!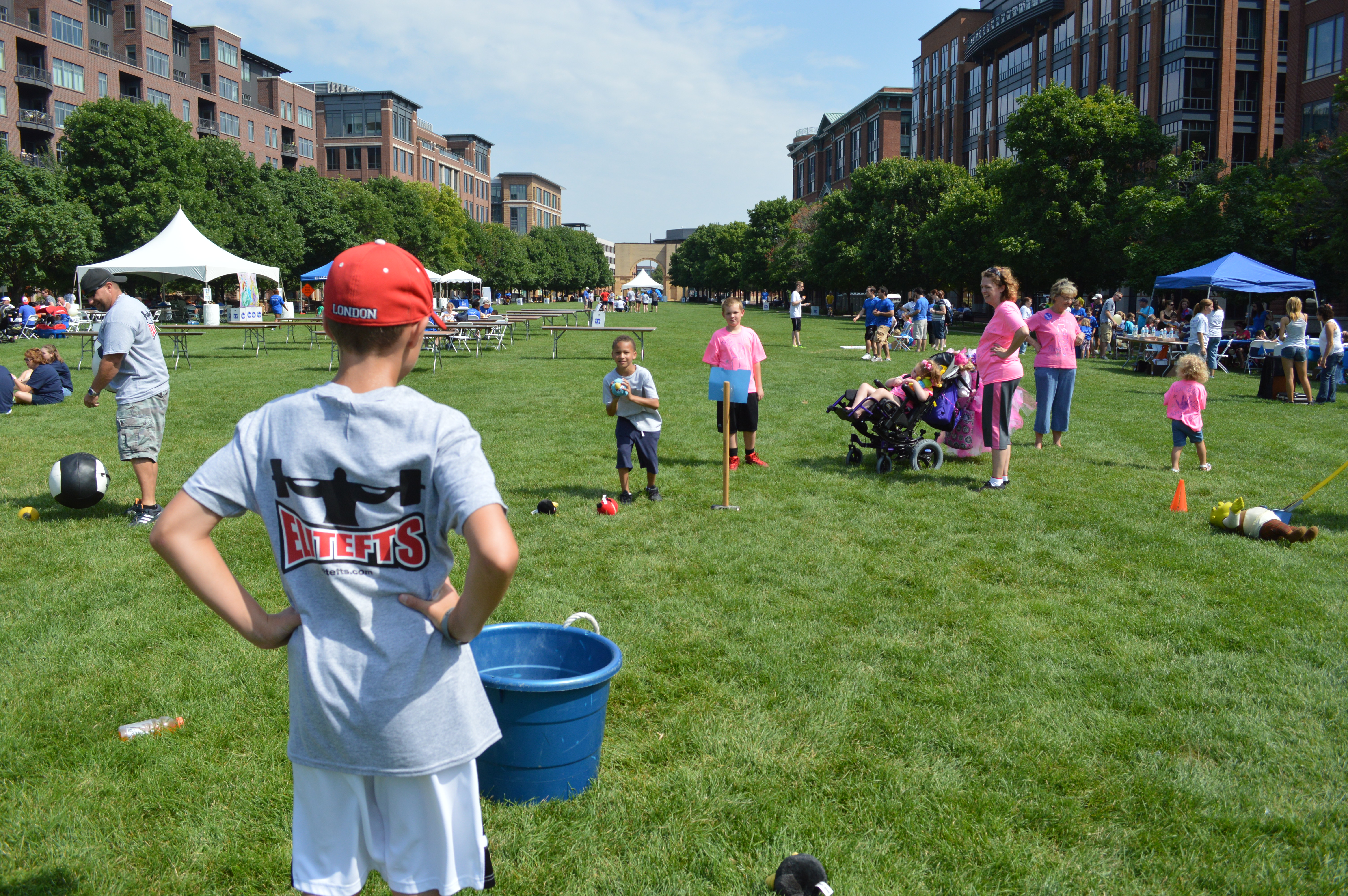 Kaleb Goodwin (Matt's son) helping at the Angry Bird Station.
Our third station was the Angry Bird/Medball Throw. The point of this station was to aim and throw Angry Birds (soft plush animals) into a bin or tire. If up to the challenge, the children also had the option to throw or carry the weighted medballs to the bin and tire. The tire and bin was easily transferrable to either increase or decrease the throwing distance.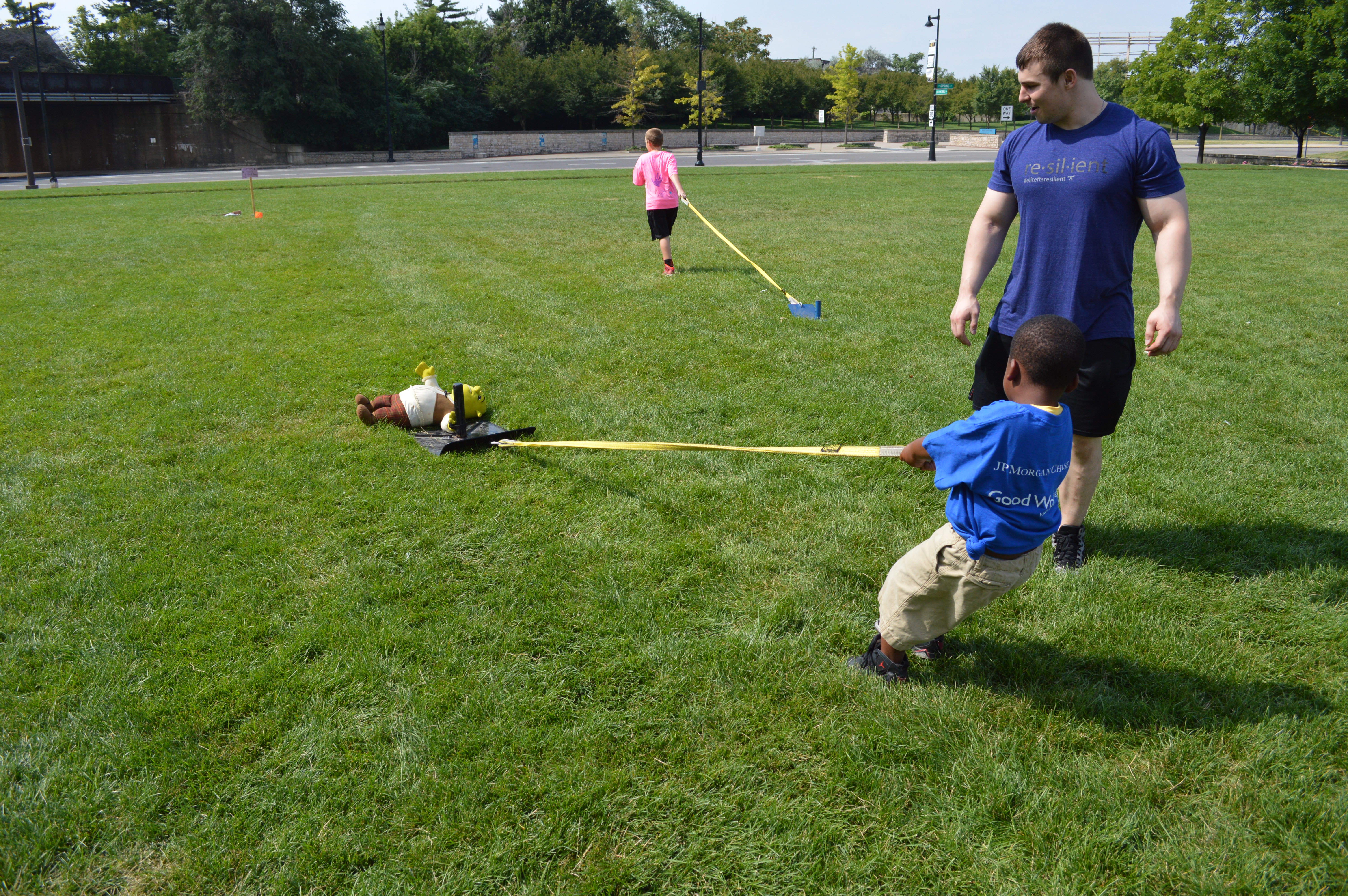 "[When dragging the sled] some [kids] were intense with scrunched eyebrows, grinding their teeth. Others were giggling and smiling. As young as they were, I could tell which kids were going to be the athletes. The best was this little girl with curly blonde hair. Her mom told me to load it up and she took off with it! Great potential." —Derek Dolgner (Intern at elitefts™)
Perhaps the most fulfilling part of this event was to catch up with wish kid Grayson who at age fifteen was suffering from testicular cancer. At that time, when his passion for sports was placed on hold, his wish was, "to have a weight room." Make-A-Wish® and Elitefts™ granted Grayson his wish by installing a home gym in his basement. A senior now in high school, already planning for college, he was volunteering at this year's event by helping in the "Kid's Fun Zone."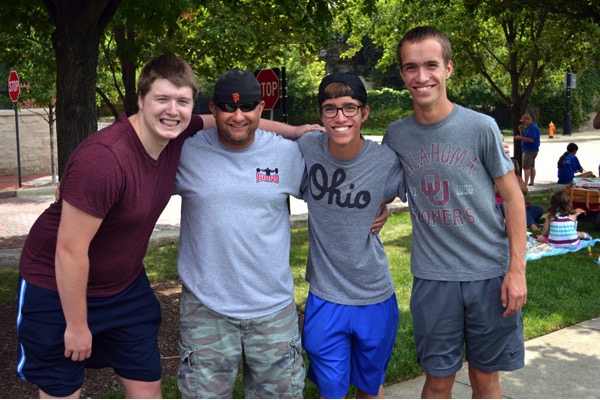 Grayson, Matt, and friends
The event was a blast for everyone — us especially. Make-A-Wish is in the process of collecting and totaling the monetary donations, and the wish kids and their families experienced a fun and active day, most noticeably from the amount of smiles and sweat shining on their faces. We are proud to have been a part of this event and look forward to the 16th Annual Columbus Walk for Wishes.
Loading Comments...