Top Swiss Gym, Galmarini Elite Training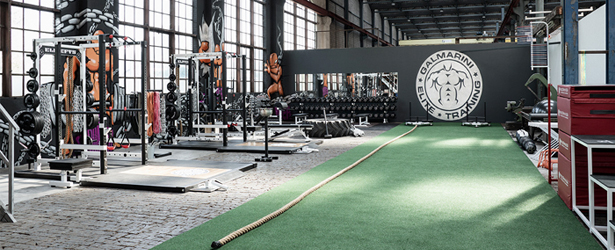 For Arno Galmarini, being active and athletic was always part of his life. As he recalls, "I grew up in a mountain resort where skiing and snowboarding is a big thing. My parents were competitive skiers, so it was obvious I started skiing at a very young age. When I was about 12 years old, I was introduced to snowboarding. I quickly found myself just on the board and putted the skis away. I started to do my first regional competitions."
His enthusiasm to learn more about the science and practical application of athletic training encouraged his parents to allow him to attend a sports school. Swiss sports schools differ from the North American version in that they train you for a career in a specific sport.
It was while attending sport school that he was introduced (at the age of fifteen) to weight training. He instantly developed a passion for lifting that has become a focus of his life. It was also during this period that he became better at his sport (specifically, snowboardcross) and began competing at an international level.
"The one I went to specialized in winter sports such as skiing, snowboarding, cross-country skiing," Arno says. "These schools give you a chance to combine school and preparing/playing for your sport. For example, you would have lessons in the morning and training in the afternoon and some lessons in the evening again, later in the evening training again. Exams could be delayed when you are at a competition, and teachers would send you the homework when you were traveling. We had professional coaches for physical preparation and technical/tactical coaches for every sport. We also had physio-therapists, massage therapists, and other body workers. If you were bad at school, you could spend less time in training. So, to be successful, you had to learn to be good at school and in training, which I think is the right way because education is crucial. I was there for six years, and it was definitely one of the best times in my life. I learned to deal with pressure at a young age, being responsible for the outcome."
At the age of twenty, Arno graduated from sport school and continued competing, but he was not good enough to earn the lucrative sponsorship necessary to make it a full-time career. His parents were both deaf, and due to their work ethic, were able to both overcome their handicaps and earn enough money to support the goals of both Arno and his brother Nevin (a competitive Alpine snowboarder). Since his younger brother was still pursuing his athletic goals, Arno decided to find a different path for himself and set competition aside.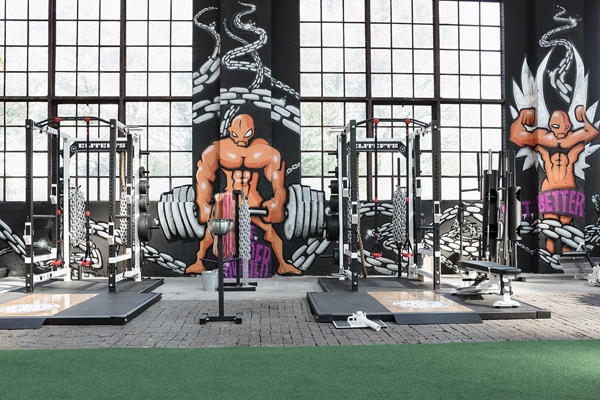 Fortunately, his future path seemed rather obvious. "My dream was to coach other athletes and make them better in their sport," he recalls, "so I decided to start studying sports science at the University in Bern."
Arno was a voracious reader of conditioning and sports training books and was a bit disappointed by the information presented at university. "It was nice and important to learn the anatomy and physiology of the human body (this was the only thing I could really take with me), but the connection between theory and practice was lacking."
After the bachelor's degree, it was obvious to Arno that he wanted to continue his education elsewhere. "This insight was very crucial to me. It was the moment where I realized that I wanted to be not just an average coach. I wanted to be the best coach possible. To be the best, you have to learn from the best, and I wanted to learn from them first hand. So I was looking for the best in the world in every aspect of training."
Arno began his master's education at the Doctor Gottlob Institute in Germany. Axel Gottlob was a former bodybuilding champion of Germany, and his father opened the first gym in the country. Axel, who is also a good friend of Arnold Schwarzenegger, is a professor in sports science, physics, and a variety of other degrees. "It was important to me that he practices what he preaches—something that I was missing at my University's education. Axel Gottlob is a genius when it comes to anatomy, physiology, and especially biomechanics. I learned which muscle innervates when we use a particular exercise, and finally I could explain why those choices are made for a particular purpose."
At this time, Arno had begun coaching some young athletes, including his brother, but he felt that he needed to fill some gaps in his training knowledge. He had been following some of Joe DeFranco's work and wanted to learn from him directly. Arno recalls, "I thought, 'How am I gonna do that? Knock on his door?' I decided to write him an email and ask him for an internship. Guess what? No answer..."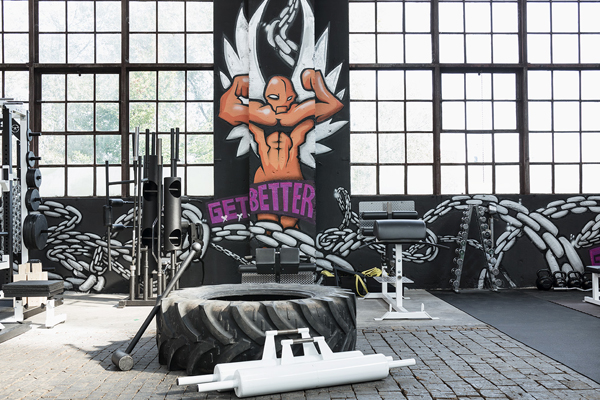 After a few more inquiries, Arno got a simple answer:
Tues 4:30 p.m.
Two words, nothing more.
"I was insecure because I didn't know what to expect. I assumed Joe might think, 'who the hell is this guy from which country? Sweden? Switzerland?'
"I will never forget when I entered his gym. I thought. 'Damn! The guys here are huge! I felt small...very small...and shy. I didn't know what to say, and when he walked over to greet me, I was really surprised how nice and warmhearted he was."
"Later, I learned quickly why DeFranco is such a good coach. He is just a great guy with an amazing social nature combined with great know-how. He introduced me into the Russian and former Soviet Union sports science with Verkhoshansky, Issurin, Bondarchuck, Zatsiorsky, and also about the late, great Charlie Francis. He also introduced me to James "The Thinker" Smith. I met Smith at a seminar in Manchester, England, where he was preparing track and field athletes for the Olympics. He definitely is one of the smartest, if not the smartest, [men] I have ever met."
"DeFranco really inspired and encouraged me to do my own gym. It is always great to hear Joe talking because if he is saying something, everyone listens and fully believes what he is saying because he speaks with such a conviction that nobody would have a doubt."
When Arno returned to Switzerland, he was even more motivated to succeed as a coach. His brother, Nevin, qualified for the 2010 Olympics in Vancouver, and he began coaching professional skiers, hockey player, and soccer players. Due to his time with DeFranco, people who played American football from all over Europe approached him for advice. "I was given the chance to train the National Swiss Snowboard Team as well as one of the best freestyle snowboarders in the world, Christian Haller."  Arno also began working with a number of high-level soccer players due to his ability to improve their speed.
At this stage, he was renting space in a local gym in Zürich. "I got in trouble with them because the nature of my training is quite different from the normal fitness training, as you can imagine. So, I was looking for a place to open the gym. It had to be the right place with the right atmosphere and attitude."
Arno finally found the perfect location for Galmarini Elite Training (GET) in an old industrial warehouse. The building has an incredible amount of character and is under protection since it is a historical monument. "In winter, it can get pretty cold because there is no central heating, but this just makes it more of a hardcore gym. This summer is going to be very special because I am going to prepare a number of winter sport athletes for the 2014 Olympics in Sotchi at the new gym."
Arno's goal is to expand his training staff to include other full-time trainers with the proper backgrounds and attitude in order to turn it into a gym that is renowned for high-quality information and training, as well as being the top place to train in Switzerland where athletes can expect to excel. He also intends to host seminars with world-renowned speakers.
His passion for training is still as strong as when he was a competitive athlete.
"I can't take a coach seriously who has never been under the bar or is not anymore (except because of injuries)," Ano says. "For me, it is not easy to put on muscle. I would have been a perfect endurance runner, but I am not interested in being a runner. My training has been never as much consistent as it is now. I call myself a powerbuilder. I love powerlifting, and I love the bodybuilding part. My main goal is to get stronger, and I have been able to make good progress using submaximal poundages."
"My training is very important to me so I take the time to train even when I am very busy. Usually I train in the afternoon between 3:00 p.m. and 6:00 p.m., when I do not have clients. I have to sacrifice doing social events with friends during the week because of my schedule. Some don't understand it. Others, who are my true friends, support my efforts. I try to take Sunday off, but that is not always possible."
"I feel as though I have created something that doesn't exist elsewhere in Switzerland. A major strength of Galmarini Elite Training is the knowledge that I gained through networking with some of the world's top experts. Switzerland is, in some aspects, very limited in training information. I do whatever is necessary to achieve my goals. I'm always on time, I am reliable, and I answer all inquiries within 24-hours. I'm also willing to do whatever I can to help my clients."
Arno Galmarini has created something truly amazing with his Galmarini Elite Training. Not only is it one of the most beautiful training facilities, but the information and personal attention athletes receive also has made it one of the best serious gyms in Europe. To learn more about the facility, see their website.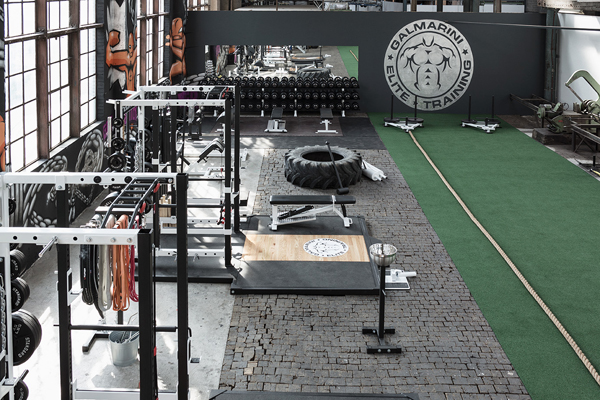 If you dream of starting your own gym, make it happen. For information about equipment and pricing, contact:
Matt Goodwin, Elitefts™ Equipment Sales Director
Phone: 740.845.0987 ext.28
Email: mgoodwin@elitefts.com
 
Loading Comments...