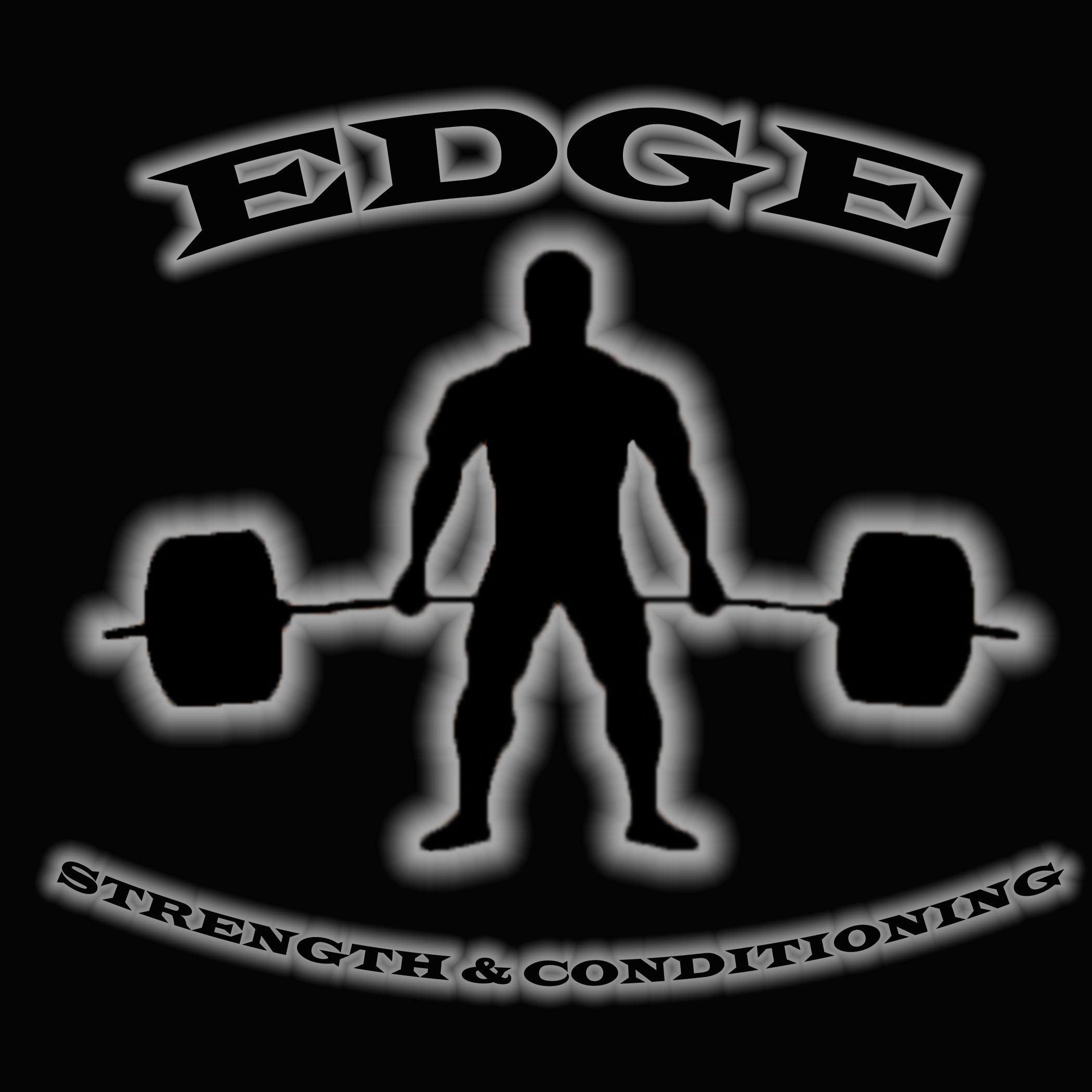 *Interview with Michael Spagnola, owner of Edge Strength & Conditioning.
Edge Strength & Conditioning
Rachel Cassano: How long have you been a customer with elitefts™ and what made you decide to get your equipment through us?
Michael Spagnola: I've been a customer for almost two years now. It's crazy to think that it has only been that long, because I feel like the company had a tremendous impact on my training style, my expectations for information, and my interpretation of what quality (both in equipment and in a company) actually is. For me, the decision to get my equipment from elitefts™ was a no-brainer. The company has an outstanding reputation, impressive core values, and the best of the best equipment. Where else would I go?
RC: What inspired you to run your own gym?
MS: This really requires a two-part answer, the first being why I was inspired, the second being what inspired me to do so at such a young age.
First, I found the barbell when I was 15 years old. My dad has always been the kind of dad that most of my friends were too scared to talk to – kind of huge. So, I knew one day I'd start training as well. At that age, I was probably 40 pounds over weight, weak, and low self-esteem. To make a long story short, the last six years of waging war with the barbell reshaped me as a person. I wanted a job that could do the same for as many people as possible. Unfortunately, commercial gyms don't really offer the right environment for this kind of growth as a person. If I could've reached 1,000 people over the next 30 years at a commercial gym, I hope to reach 100,000 people through what Edge Strength & Conditioning has to offer. Big things are coming from me and Edge, that's one thing I'm certain about.
Second, the reason I opened the business at 20 (for you math whizzes out there, yes, I am now 21) was something I touched base on with the first answer. Where in the world was I going to teach powerlifting movements, strongman implements and advanced bodyweight exercises and not, at the very least, have to do so listening to Madonna? The reality is that commercial gyms are suited and geared towards individuals that do not truly have the level of effort required to be great. This isn't to say that greatness can't be found in a corner gym, but it's much easier to be great in an environment that welcomes it. I was sick and tired of not being able to use chalk, blast loud music, and have access to the right equipment. I figured if I was going to open a gym anyway, I might as well do it now and stop spinning my wheels.
RC: Tell the readers a little about your gym's name. Is there a story behind it? Where is your gym located and what kind of services do you offer there?
MS: Absolutely. Well, Edge gets it name from a lifestyle choice that I made for myself (and subsequently, for all of my younger siblings, even most of my cousins) to live a pure, clean lifestyle. The term straight edge gets tossed around way too often, but to me and mine, it's simply a choice to refrain from drugs, alcohol and casual encounters. Thing is, most people don't even know this about me because I'm extremely extroverted, love going out, and am beyond adventurous. The joke about this lifestyle is "Staight Edge means you have no friends." Well, now I've got a gym full of people gearing themselves towards a better lifestyle. This isn't to say I don't allow people to do what they want–that'd be absurd. It simply means that if you train at our gym, you better be ready to become awesome. Additionally, the gym name is to make it known that what we do inside gives our athletes an Edge over anyone on the outside. Get in, or get beat later on.
Edge Strength & Conditioning is located at 720 Industrial Dr Ste 132 in Cary, IL (about 40 minutes NW of Chicago). The primary focus is a serious training environment for athletes and people who want to put in the work to be great. Nothing else makes it through the doors. We offer private group training, a powerlifting club, youth athlete camps, and we might run some smaller bootcamps in the future. I really enjoy training in a group; I've had the luxury of training with some awesome friends/training partners over the years, so I continually strive to extend that luxury to every member of Edge.
RC: Can you give us a list of all the equipment you have there and the size of the facility you had to work with?
MS: We run with 1,700 square feet of space, about 1500 workable. We have a 20-yard strip for Prowler®, farmer's walks, larger groups and tire flips.
Current equipment includes:
Overbearing, loud and awesome music (system) to train with
Near future:
RC: Why did you pick some of that particular equipment?
MS: I went with the essentials, and used some advice from guys like Jason Ferruggia and Mike Robertson. Matt Goodwin also helped me out quite a bit. There are a ton of training implements that I'd love to have, but they aren't really necessary to write a good program. My original loan was twice the amount of the loan that actually went through, so obviously that was a factor as well. Just like my programs are economical in terms of training time and input/output, I wanted my investment to do the same. Why spend two grand in kettlebells, when I could get more use out of squat racks with dip/chin attachments? I did the stuff that made sense, and now I'm slowly adding to Edge.
RC: What piece of advice would you give to someone who wanted to open up their own facility?
MS: Be prepared for anything and everything to happen. Obviously you should write a business plan, have fall backs, execute your goals, have a projected outlook, and everything else anyone who has ever been in business has done. But, to be blunt, all that crap won't do anything but hold you back if you aren't prepared to take on something that you didn't anticipate. The easiest way to accomplish this is to remember how just about every day life actually happens WHILE you're writing your business plan. Stuff happens, and it's how you overcome that will determine (in part) your success.
As a quick example, one thing I didn't encounter was getting sick this winter. I never (we're talking 3-4 years here) get sick for more than a day, so it wasn't something I was ready to tackle. Luckily, I had the foresight to recognize the use for hired help early on. Otherwise, I would've been putting out some of my members by not being there, and that can't happen. So, I guess along with being prepared, be dynamic as well, because you can't prepare for everything.
Also, just do it. Make sure you have the overhead for 6-12 months (or at least the contracts before you open) and then take the plunge. You will get 10 people that think your "membership" (inclusive of training, which is what every intelligent trainer/coach does now) is outrageous because it is more than $19/month. Fine. Let them go train at Fitness 38 or whatever the local $20 club is. There are people who believe and crave the serious, hardcore environment. Seek them out, and then have them get their friends. The demand is there. Go find it, and don't get discouraged when people "don't get it."
RC: What is the most stressful part of owning a facility?
MS: I would say that the most stressful part is all the work that people don't see. I love training, I love my members and I love the barbell. None of this is an issue. If all of the 10 hours a day I put into the business were spent in the business, I'd be set. Unfortunately, ask any business guru how businesses fail, and the answer if this, "Business owners fail to work ON their business because they spend too much time IN their business." Realizing that, no matter how hard you tried to fight it (believe me, I gave it a hell of a fight), your business is essentially a product you are simply selling. It can be a great product, in fact, it can be the BEST product in the area, or the region (if you don't believe this, do NOT go into business for yourself). However, if you don't have people investing in themselves, and therefore in your product, it will be difficult to stay open.
RC: How about the most rewarding?
MS: Like I said, I love that my members feel as though they have a solid place to train. I love going into a gym and seeing people actually squatting correctly, and (even somewhat) enjoying it. I realize that not everyone finds training as awesome as I do, but if I can have some of this mentality rub off on everyone that comes through the doors, that change in mentality makes everything worthwhile. Plus, it kicks ass having a place to train with loud music, chalk, chains, and grunting.
RC: If someone wanted to go to your gym, how would they sign up?
MS: They could contact me directly at (773) 577-1190, or mspagnola@edgestrength.com. It's important to note that there is a mandatory week trial period. This week will make sure they have what it takes to train at Edge S&C, and show them what we do. I realize that the environment I've created in the gym isn't for everyone, so this will help keep member quality as high as possible.