WATCH: Gym Installation at Pickerington Central High School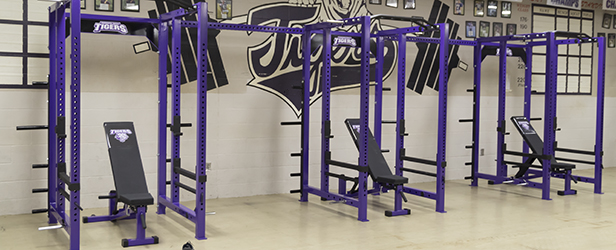 Elitefts™ Sales Director Matt Goodwin returns to his alma mater Pickerington Central High School to install a professional quality gym for students to use. With the help of Mark Watts (elitefts™ Director of Education), they outfit a customized gym layout that will guarantee that these athletes have the basic tools they need to safely and efficiently improve their strength and conditioning.
Long lift the Tigers!
Pickerington Central's Equipment Order:
6 Collegiate Half Racks
3 Professional Build Your Own Power Racks
All Racks Connected with 3x3 Rack Bridge Connectors
All Racks with Monkey Chin Bars and Custom Logos on the K Braces
9 Deluxe 0/90 benches with Custom Logo Head sleeves
2 Deluxe Glute Ham Raises
Troy Rubber Grip Plates
Troy 12-sided Rubber Encased DBs
Loading Comments...