Healthy Body, Healthy Mind at Home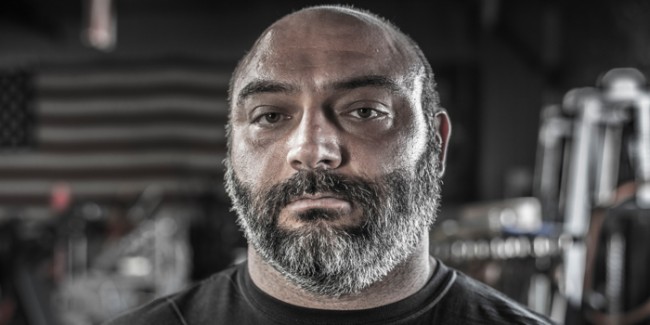 Joe Rogan has a great line about the human body and physical activity. He compares our body to a battery. For any battery in your cell phone to work properly, the battery has to be drained and charged again. If this isn't done on a regular basis, the life of the battery is shorter in the long run. I wholeheartedly believe this! This is not me trying to sound like a meathead lifter and talk about how I'll go psycho if I don't get my swole on at the gym. But with the current lockdown, or whatever you want to call it, the importance of physical activity is being reinforced for me and thousands of people stuck in their houses.
I can remember back to my shoulder surgeries not going to the gym for a week or so just to let my body heal and deal with the stress of the injury and getting it fixed. I remember both times at the end of the first week how bad I wanted to get back into the gym just to get some movement again. I was reminded of this again when the whole lockdown started and I thought I would just wait for a couple of weeks, maybe even a month before I started even trying to do any physical work.  I've been a little beat up for the past few months, and I figured a month off might do me good. Well, that didn't work so well. Two weeks into being stuck in the house, I wanted to crawl out of my skin. Oh, again, not because I'm a super Meathead who has to train or die but just because my battery hadn't been drained in a couple of weeks.
---
RELATED: Serious Training Considerations for COVID-19
---
I know that many of you were in the same boat and have very minimal equipment at your disposal. It might be counterintuitive that I sell equipment for a living and I'm writing an article about training with minimal equipment. But the point of this article is to help people with their mental health during this time. We don't currently have the space at our house to put in a home gym. My plan is to do some less intensive training, keep the load on my spine minimal, get myself in a little bit better shape, and bring up some weak points while I'm stuck at home. I also have a feeling that I'm going to have a much better outlook about going to the gym and training when I get back. I've been very spoiled over the past 12 years, so much so that I haven't had to walk a squat out that entire time. Monolifts only for this princess.
In the first two weeks, I tried to somewhat follow a traditional conjugate model as best as I could. Even though it was basically all repeated-effort work, I plugged similar movements into the lanes with the equipment I had.
Here's my equipment list that I have available at the house right now:
During my first two weeks of training, I did not have the barbell, plates, or kettlebell. All sessions were band and bodyweight  training.  The first two weeks are laid out below with some videos for demonstration purposes.
SPEED LOWER- Without Speed Work
RPR with my new @rpr_system sticks
Seated abductions- 1 min iso/ 30 reps- 3x
Banded pistol squat- 8, 8, 12
Banded KB Messier lunge- 3x8/side
Banded stepped out Romanian mornings- 8,8,12
Banded pull through- 3x30
Probe banded leg curls- 3-second iso at top- 3x fail
Wide-stance front plank- 3x 45
RPR
Banded Y raise/ banded tricep darts- 3x20
Banded freezer push-ups- 10 reps/ 15-sec rest for 3 minutes Banded pec flies- 3x 30 Inverted horizontal row- 4x fail
Banded tris- 10 reps/ 15-sec hold in elbow flexion- 3 minutes
KB shoulder press- 10 reps, switch sides- 3 minutes
Neck harness/ overhead hold band marches- 3 minutes, switch hands every 15ish steps- these suuuuucked!
High band side bends- 4x20
RPR
Seated band abduction w/ light band- 10 sec/ 20 reps x3
Band in bwlt speed squat- 5 reps, 20 second rest- repeat 7 minutes Banded stepped out RDL- average band- 12, 12, 20
Freezer donkey kicks- 3x30- average band
Single leg assisted squats -3x8
Side plank for reps 4x15
Average band vogelpulls- 3x fail
Single-arm banded KB swing- mini band- 5 reps, switch hands, repeat for 5 minutes- took about 20- to 30-minute break after each round. Don't put kettlebell down.
Neck extension- 100 straight
RPR
YTA iso band holds2x20/ banded tris2x20/ railing push up- 2x20 Banded tempo railing push-ups- 4x fail
Pec wreckers- 2 minutes, as many reps as possible
Low band pec flies- 3x30
Bent band row- 4x fail Banded JM pushups- 4x fail
Banded ext rotations x fail/ pull apart x fail- 5 rounds
Fat handle KB carries- 10 minutes- switch grips each trip
That was my first two weeks of home training. The videos above are for week 2. The first week was the same thing, just with a slightly lower volume because  I hadn't done ANYTHING for two weeks before that. Here is my two-week cycle that followed the previous work. I am in the second week now and will stay on these movements for 3-4 total weeks, then progress to something harder. In this second phase, I am following more of a "bodybuilding" split. Working from home, helping with the kids' schooling, and some of the other things going on are making for some seriously high-stress levels right now. I have to be sharp and on task for work right now. I figured that by changing how my training was set up, I could achieve some of the goals I talked about earlier.  The changes allowed me to have shorter training sessions, put more work into lagging areas, and have more time between training muscle groups and hopefully a better recovery. Training days are completely set up to let me have more time to work.
Here's the plan:
Saturday: Legs
Sunday: Chest/ Shoulders
Tuesday: Back and Bis
Thursday: Triceps/ Rear Delts/ Upper Back
I am really liking this so far, and it may have an impact on how I train when the gyms open back up again, but we'll have to see. The ultimate goal is to get back on the platform. Week 1 is outlined below.  
Legs
Operation: GFS(ore)
RPR Banded hip mobility
Core blaster belt squat- 10,10,10,30
Assisted single-leg squat- 4x8
Snatch grip stepped out RDL- 4x5 - 5 sec ecc
Banded leg curl- foam roller under knees- 4x fail
Groiners- 4x fail KB leg ext - 4xfail
Calf raise- 4x fail
Chest/Shoulders
RPR
Ext rotations/ freezer push-ups- 3x20
Banded push-ups - 10,10,10,30
JM Blakey shoulder rehab press series from PowerliftingUSA circa 2000- slow controlled reps- 30/ position – ultra-wide press-elbows out press-rev grip press-Bradford press
Single-arm pec flies-4x30
Banded broomstick Bradford press- 4x fail - mini band on each foot KB lateral raise/press- 4x 15/15
Snatch grip round over shrug- 4x30
Micro band pull apart- 4x fail
Fat gripz 20 lb KB carry- index/ middle finger and thumb only- 15 minutes- switch hand each trip
Back/Bis
RPR
Ext rotations- 3x 30
Bent rows- 135- 2x15, 225- 10x10
Meadows rows 4x12-15
Rocky 4 pull-ups- 4 x fail
Cross-body scap rows - 4x fail
Fat gripz barbell curl- 4x fail
Mini band in. each hand curls- 100 total
View this post on Instagram
A post shared by Nate Harvey (@nateharvey2600) on
Tris/Rear Delts/Upper Back
Upper-body RPR
Extra rotation/ band push-downs- 3x 20
Single-arm JM press- 10x10
Overhead banded pull strap KB extensions- 4x 12-15
Fat gripz band push-downs- 4x fail
Bent single-arm KB lateral raise- 8x 20
Single-arm KB upright row- 5x 20
ISO hingeneck raise- 4xfail
There you have it! Hopefully, this will give you some good ideas to help you to drain your batteries and not lose your marbles during this lockdown if you have minimal equipment. Let's face it, no one wants to end up like this dude when it's time to help the kids with their homework!!! Happy homeschooling, everyone!!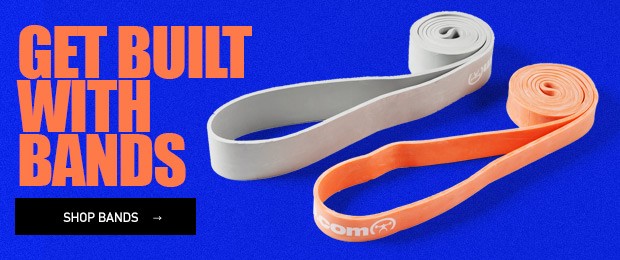 Loading Comments...