Home Gym Essentials on a Budget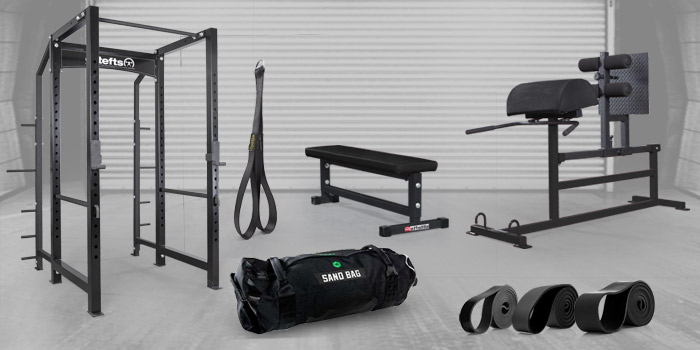 Setting up a home gym isn't cheap, but you can compile a few items for an incredibly effective home training session, and not break the bank. With some creativity, you can duplicate almost any exercise and maintain fitness levels during this crisis, or just have these things at home for extra sessions if you like. I'll even include a few videos to get you going.
Here are my top budget-conscious choices for an extremely effective home workout:
Sandbags
Sandbags are a staple in strongman training because they suck. They are hard to lift, are unstable, and make you brutally strong. But, they can be loaded to any weight you like, so they can be used for cardio, GPP, or Strength. It all depends on how you load them and program them. And you can do a limitless amount of exercises with them.
Here's one.
Bands
Why?
You can do just about anything with bands! They are portable and you can use them in the gym too! Get creative with bands. They aren't just for triceps.
Here are a few exercises you may not have seen before:
Spud Inc Kettlebell Strap
No kettlebells? No problem. Start swinging with the Spud Inc. KB strap. Just load some plates on it and you have as many kettlebells as you need. These are perfect for:
Swings
One Arm Swings
Windmills
Get Ups
Much More!
And they're made in the USA, too.
Spud Inc. Long Ab Strap
The strap that started a revolution in training. We have most of Spud's stuff here at TPS, but this one gets the most use. Why? Because it is the most versatile. You can do just about anything with it. Attach it to some bands and you have a full home gym.
Here are low cable pull-aparts:
Low Cable Pull Apart from TPS Method on Vimeo.
Follow along every Monday, Wednesday and Friday on Facebook Live with my team and where they'll be doing at-home training videos you can do with little to no equipment! We will also edit them and upload them to our YouTube page and email list.
Loading Comments...