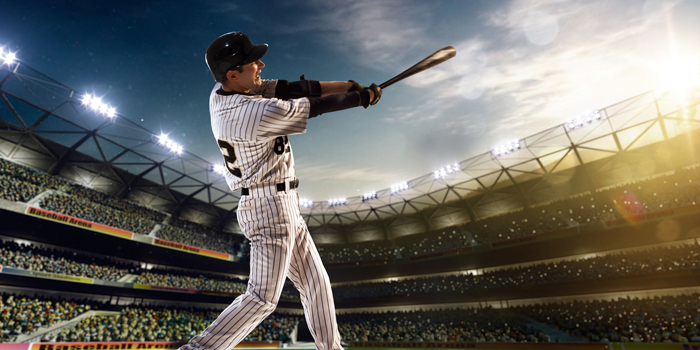 I first met Tanner Houck and Chad Spanburger in 2012. I knew Chad from training him in baseball prior, and I met Tanner from his agent Jason Woods. Jason contacted me and asked for me to train them both as they were getting ready for the MLB Draft.
Both of them are big boys. Tanner is a pitcher, around six feet, six inches tall and 220 pounds. Chad is around six feet, four inches tall and 230 pounds. When they came to me they were both athletic but needed some work on form and fine-tuning. We trained them both using our Athletic Improvement template.
This template is made up of movements and other things I do with most my athletes and that I have done on myself to improve overall strength, speed, and power. It follows a typical split of Monday/Tuesday/Thursday/Friday training schedule. Monday and Thursday we do a heavy lower body movement followed by secondary movements or assistance work to compliment the training session. Tuesday and Friday we do a heavy upper body movement and secondary or assistance work to compliment the training session. We do a wide variety of speed work with and without accommodating resistance (AKA bands and chains), as well as rep work for both lower and upper body.
---
RECENT: 2017 IPA Battle of the Beast 2 with Tank's Training Facility Powerlifting Squad
---
Wednesday, Saturday, and Sunday are off or extra work, depending on what the athlete might need to work on or improve. I have trained numerous high-level athletes and my template has shown to work on them all. Being familiar with training baseball athletes (I have trained a lot of minor league and high-end level players), I knew this would work for Tanner and Chad. Along with training them, I recommended to both of them to add supplements to their regime. I recommended basic supplements such as protein, carbohydrate drinks, creatine, and BCAAs.
I had around five to six month to improve these athletes and get them ready for their upcoming D1 scholarships at Mizzou (Tanner) and Arkansas (Chad). I kept in contact with their agent to update him on their progress.
One thing that really stuck out to me was when the agent asked me to have the guys test their deadlift. I instantly fell in love with his demeanor. It really bugs the shit out of me when athletes are told not to "get too strong" or that "heavy lifting will hurt them." To some point, they are correct, that if an athlete has a shitty coach and they are taught improper form, their risk of injury is greater. But I am a big believer that there is no such thing as being "too strong" as an athlete.
Anyway, back to the athletes. They both had big frames to work with so I saw this as a fun request. I was very happy for both of these guys. They busted their asses off and it has now paid off, literally. Great to see these young men make it and succeed.
Here is a sample of what we did with these two MLB athletes.
---
Monday
Pre/Dynamic Warm-Up: 8-10 minutes
Mobility Work: 5-8 minutes
Lift
Squat: 5x8
Pistol Squats (Box): 5x8
Glute Ham Raises: 5x8
Kettlebell Swings: 5x8
Midsection Work (Twists): 3x1 minute
Sled Pulls (Heavy) 8-10 minutes, short rest
Stretch
Ice Tub
Rice Digs
Tuesday
Pre/Dynamic Warm-Up: 8-10 minutes
YTWL: 3x10
Plank (Front, Right, Left): 1 minute each
Lift
Dumbbell Decline Bench: 5x12
Dumbbell Low Rows: 5x12
Dumbbell Military Press: 5x12
Scarecrows: 5x20
Midsection Work (Deadbugs): 3x1 minute
Quarter-Mile Sprints: 5 x under a minute
Stretch
Ice Tub
Rice Digs
Thursday
Pre/Dynamic Warm-Up: 8-10 minutes
Mobility Work: 5-8 minutes
Lift
Deadlifts (Speed/Chains): 10x1
Jump Machine: 5x20
Reverse Hypers: 5x8
Midsection Work: Woodchuck
Prowler Pushes (Race/Pace): 8x30 yards
Stretch
Ice Tub
Rice Digs
Friday
Pre/Dynamic Warm-Up: 8-10 minutes
Internal/External Rotations: 20 each way
Lift
Bench Press (Boards): 5x8
Pull-Ups: 5 x failure
Barbell Military Press: 5x8
Superset: Band Pressdowns/Face Pulls
Midsection Work: Leg Raises
Sprints (Race Pace): 10x30 yards
Stretch
Ice Tub
Rice Digs
---
We do a variety of movements in our dynamic warm-up, including calisthenics, ladders, shuffles, lateral/linear sprints, and mirror drills. We also recommended that our athletes see our in-house massage therapist at least once a week, depending on how they feel and what is needed.
My template is a "steak and potatoes" model that I have used for over 15 years. I have the main components that I love and that have been shown to work. On occasion, while working with some of my friends who hold high-level strength and conditioning positions around the country, if I see something that is helping them or notice that there is something that may improve my template, I might add it. Using this program, Tanner was the 24th overall pick in the first round and Chad was the 176th pick in the draft.
 Header Image courtesy of Ievgen Onyshchenko © 123RF.com