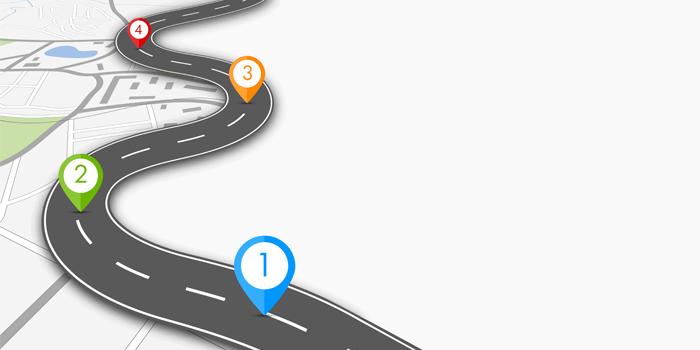 I opened a gym because I didn't make enough money as a personal trainer to pay my bills. I thought, "If I'm going to survive, I need to own something." I thought the problem was just economics: that coaches could only make an hourly wage, but owners can make a profit.
But that wasn't the real problem.
The real problem was that I could have made more, but I didn't know how. And my boss didn't know how, either.
---
RECENT: Make Your Time More Valuable
---
In 2005, I was working in a personal training studio. I was writing about fitness for local newspapers. I was getting referrals. Most of the new clients came in and asked for me.
We had a new baby, a new mortgage, and my wife wanted to work from our home. And since many of my clients were entrepreneurs, the topic came up several times every day.
One of my clients grabbed me by the collar, dragged me to look at a tiny office space, and offered to loan me $16,000. I immediately switched from becoming my boss' biggest asset and hope for the future to becoming his biggest competitor.
But what if he'd shown me another way?
What if we'd had a quarterly meeting where he asked about my goals?
What if we'd worked backward from those goals to create a map?
What if that map showed me how to earn enough without opening my own gym?
Truth be told, I'd probably still be there today. I didn't have a burning passion to be an entrepreneur. And at that point in life, security would have won me over. I opened a gym because I HAD to, not because I really wanted to.
Now, the boss would have had to get creative. His model was to pay trainers an hourly rate, stick us in a small room, and book clients for an hour at a time. I was already maxing out that model: one day, I did 13 client hours without a break and earned only $200 before taxes.
But he didn't have to really even give me a raise. All he had to do was think differently. His job as CEO was to figure out how to get me to my goals, NOT to sit back and hope I'd just be happy to punch his clock forever.
He could have done several things:
Visited other PT studios to figure out how they were making more money;
Hired a mentor to get broader industry perspective;
Called other gym owners to figure out how to scale their staff;
Opened a second location and paid me to run it;
Introduced semiprivate or group training;
Something else.
I didn't know how to do any of those things, because it wasn't my job to know. It was his.
When you're a coach, your job is to get the best possible results for your clients.
When you're a gym owner, your job is to get the best possible results for your team.
---
READ MORE: From a Side Hustle to a Full-Time Job: Building Your Online Coaching Business
---
That means goal-setting, roadmaps, and finding ways to succeed.
Unfortunately, being a good gym owner isn't just the next logical step from being a good coach. It's a completely different thing.
Fortunately, success leaves clues. And just like fitness, there are proven ways to do things right.
Start with quarterly career roadmap meetings.
Ask your staff, "What does your life look like in six months if everything is perfect?"
Then ask, "How much are you coaching? How much are you earning?"
Work backward from those numbers to show them opportunities in your business: personal training, nutrition coaching, group coaching, or other ideas from the list above.
Then mentor them to develop those opportunities. And as they grow, you grow.
What happened to my boss? He still has his personal training studio. He's still a good trainer. Last I heard, he was still opening his doors at 5:30 a.m. and closing them at night, training clients one-on-one, and losing coaches.
Header image courtesy of denchik © 123rf.com