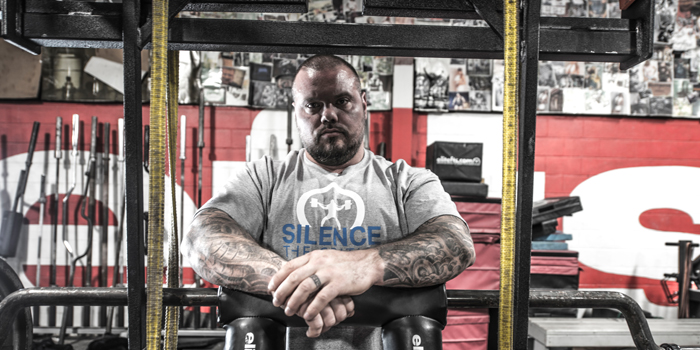 I am fortunate enough to have crossed paths and know some very good people in the strength and conditioning field. I interviewed a great coach, Aaron Hoback (AAA Athletic Trainer), for the Milwaukee Brewers Baseball organization. During my playing days in arena football, I trained some with him in the pre-season. For anyone in the field of training baseball athletes or interested, pay attention...
Aaron Hoback is a graduate of Western Illinois University, where he received his B.S. in kinesiology with an emphasis in athletic training. During his time as an undergraduate, he was fortunate enough to be able to intern with the St. Louis Cardinals at the Major League level (2004) and the minor league level (AA-2005) and work spring camp with the St. Louis Rams (2004). Also, he was able to gain some experience as an EMT in the St. Louis area covering the NASCAR truck series and Busch series at Gateway International Speedway.
---
RECENT: The Dogg Shitt Method™ 12-Week Powerlifting Program
---
All of that led Aaron to graduate school at Wichita State University, where he was the GA for the baseball team during the '05-'06 and '06-'07 seasons. Fortunately but unfortunately, he had to leave early in the 2007 season because he was hired on by the Milwaukee Brewers to be an athletic trainer at their rookie ball affiliate in Helena, Montana.
Aaron spent the last 13 seasons working his way up through the system (2007-2008 Rookie ball; 2009 Low-A; 2010-2012 AA; 2013-present AAA) and has been at the AAA affiliate level since 2013. When he first was at the AAA affiliate, Aaron was in Nashville, Tennessee, but he has since moved to Colorado Springs, Colorado, and is now in San Antonio, Texas, in the Pacific Coast League.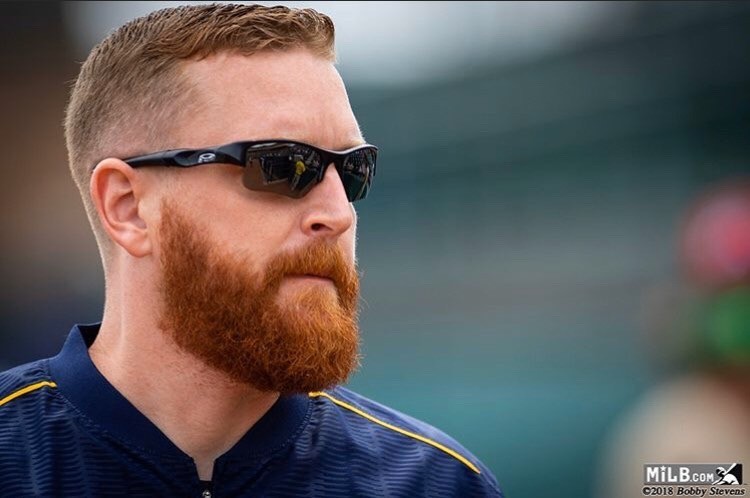 As for training baseball players, Aaron says he uses an individualized template, especially at the higher levels.
"Our younger athletes typically have to learn the basics (hinge, squat, and lunge) because we get some players as young as 16 years old that come from the Latino communities and 18-year-old domestic players that come from a wide range of training ages."
As a result, the younger levels are broken down into learning how to move and lift properly first prior to getting into any advanced routines. Once Aaron determines that a player is performing things properly, then he can progress their activities based on their movement profiles.
"Baseball has really progressed over the past five to ten years in the fact that we try and test our athletes on things they need to work on and progress with whether it be from a movement standpoint or a performance aspect. Our motto is 'test, don't guess.'"
During the season, Aaron tries to push the mindset that athletes can maintain and even gain strength throughout the season. This is often hard to accomplish (especially at the minor league level) because baseball is a sport that plays every single day. These athletes have to get over the mindset that they will get sore and it will affect their performance.
"What they come to find out is that if they don't stay aggressive and mindful of their work in the weight room when they finally do come in and do some work that they will get sore if there is an extended period of time between workouts."
One good thing that he's seeing from players coming through his system is consistency with arm care and the knowledge and work ethic it takes to maintain arm strength and health throughout the long marathon of a season. He thinks the education on this aspect from a player's standpoint has really progressed over the last few years.
---
RELATED: Specialized: The Baseball Training Manual
---
Aaron's also noticed that the knowledge base of the players coming into the professional ranks today is much better, but needs to be tampered with sometimes because they must be reminded that more is not better.
The use of technology and the data to reinforce the things that are already being taught has helped the game progress. Aaron says the test/re-test model has been around a while but is really becoming more popular within the strength and conditioning and medical communities, especially when it comes to movement profiling (FMS test, manual muscle testing, force plate testing, etc.).
He also thinks the development of new technologies, especially in the recovery and workload realms, is really starting to take off and become a more reliable tool in our toolbox for overall player health.
"We are starting to see more companies getting into this data pool and helping to establish norms when it comes to player workload and how to manage it throughout the baseball season."
On the flip side, data can become overwhelming and used as a crutch. Certain companies and teams try to prove the data to be useful as opposed to using the data to prove a theory or program.
"We must find a balance between what we know from a health and performance standpoint to be true and use the data to back that up and progress our knowledge and not just collect data and spew out misinformation."
Other things that are difficult throughout the sport of baseball are the two seasons (in-season and off-season) and how the two are blended with players often going to seek help from an outside source (their own personal trainer and/or group trainer) during the off-season whose interests aren't always lined up with the players' interests (seeking personal gain by promoting their own agenda and workouts).
"We understand that not all workouts are a one-size-fits-all, but there could be a better cohesiveness with the pro teams and the private sector that helps the players out in the off-seasons."
To anyone who wants to coach at the MLB level, Aaron offers this advice:
"Seek out as much information as possible. There are so many different avenues today that weren't available when I first started or even 10 years ago. Become knowledgeable in the basics and develop your skills in whatever aspect that is, but try and be a continuous learner and have a growth mindset. There are many different opportunities that are available to get experience but might not always come with some sort of financial benefit, but in the long run, it will help grow your knowledge base and resume, so be proactive! Read books, listen to podcasts that interest you and find groups that can help progress your mindset and professional prowess as much as possible."