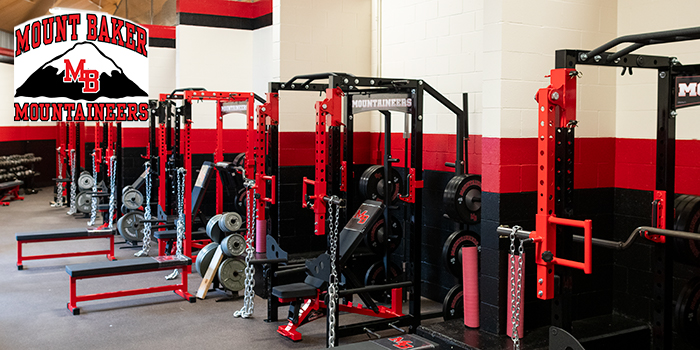 Interview conducted by Matt Goodwin, text by Brittani Rable, and filmed by Zach Thayer
Hi, I'm Chris Bartl and I'm the strength coach at Mount Baker High School in Deming, Washington.
Chris Bartl's relationship with powerlifting began in his high school days. Although he fell out of touch with it during his time as a personal trainer, he reacquainted himself with the sport later in adulthood.
It was in 2013 that we first got the pleasure of meeting Chris when he attended one of elitefts' LTT seminars in London, Ohio. Chris was a competitive powerlifter in attendance to learn from some of the best coaches in the sport such as Dave Tate, Brian Carroll, Krock, and more. He followed up that weekend by opening up his own gym, Bayside Barbell, outfitted by elitefts.
---
RECENT: THIRST: Bringing Quality, Service, and Integrity to Terre Haute
---
Chris discovered elitefts from a friend in California, and after stumbling doing some research, felt a connection. He made his first purchase on a zip-up hoodie featuring the elitefts logo proudly on the back.
I keep coming back to the equipment because hands down, it's just the best equipment I've had the pleasure of training with.
Since then Chris has gone on to total 2065lbs in the 242lb weight class and compete at the highest level in powerlifting, including in the Arnold Classic in Columbus, OH. His best lifts include 805lbs in the squat, 625lbs in the bench, and a 700lb deadlift.
The Journey is Just Beginning
Chris' athletic development career started with a college baseball team in California. After building a growing program for the athletes, his success translated into training 30 Division I athletes each summer, including the high school age group, and now a full-time high school staff position.
When Chris came into his current role as Strength and Conditioning Coach at Mount Baker High School in Deming, WA, there was a significant need for updated, quality weight lifting equipment. The school hadn't seen new equipment in around 40 years. As a result, some of the pieces were becoming dangerous for student athletes to use. With the avid support of head coaches and the superintendent, Chris was able to outfit the school with quality, functional equipment.
More Than Just Strength and Conditioning
The school's trust in him to create something valuable and sustainable is something Chris is grateful for. He uses the new equipment to help kids grow not only physically, but mentally as well. What he teaches them in the gym reflects in their scholars as well. His current philosophy is six years in the making. After trial, error, and consideration, he has settled on a method that works for the smaller beginners to the biggest linebackers.
As long as you're focused on the little, tiny details, the results will come and then the kids will get excited and talking. They'll want to go to the gym and spend more time at the gym. Then the parents get excited and the parents start talking and that's when you can see a culture shift once you can get the community behind you.
Encompassing all levels, Chris' method is a four-tier system. Student athletes must successfully get the basic movement mechanics down before moving up to more advanced workouts, no matter their level or size. Everyone starts at the same place and progress is earned rather than given.
As far as specifics go, Chris has utilized 5-3-1, triphasic, conjugate training, and CPPS tactics. His format spans over three days, with PRs every six weeks. He loves the concepts he gets to teach the kids both in weight lifting and life. After reflecting on the success in his current role, Chris says it started with getting the kids to buy-in. Their excitement was the catalyst to a successful program.
---
RELATED: Programming for Athletes — The High School Athlete: Grades 9-12, Ages 15-18
---
What Really Matters
Aside from having quality equipment, Chris says a focus on live, learn, and pass on resonates with him. It's a methodology he takes pride in teaching to his athletes and hopes they will carry it on to other aspects of their life. When it comes to high school sports, it's not just about the weights, but the life lessons, too.
Really it's the core values of the company that keep me coming back. When it comes to working with high school kids and trying to teach them basics of weight lifting and life lessons, it's these values that bring be back again and again and again.
Some Equipment from elitefts
Follow Chris Bartl on Facebook, Instagram, and Twitter to keep up with his journey.