Promoting Powerlifting to Young Lifters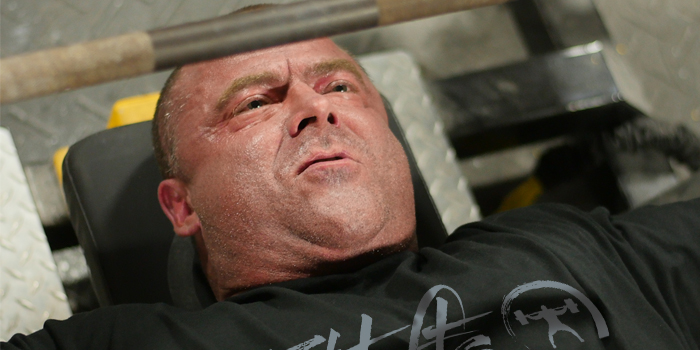 The sport of powerlifting is alive and well, and I truly believe that it's growing in popularity. There seems to be a big push among people to get stronger regardless of their gender or current strength levels. I've been to several meets over the past few years and it's apparent that there are many more lifters, both male and female, participating. Most meets are filled to capacity and have to turn away participants because of the sheer volume of lifters.
The great thing about powerlifting is the vast difference in the dynamics of the athletes and the variety of options available to lift. Of course, the basics are the same. You'll always squat, bench and deadlift, but you have the option to lift raw, raw with wraps or raw with knee sleeves or if you prefer wearing gear, you can go single-ply or multi-ply. I've seen lifters as young as 14 and as old as 74 participating at the same events, which in my opinion is awesome!
It's obvious to me that some new lifters have been influenced directly by friends or family members who compete in the sport. But how would anybody promote the sport of powerlifting without obvious direct connections to a particular interested individual or group, especially teenagers?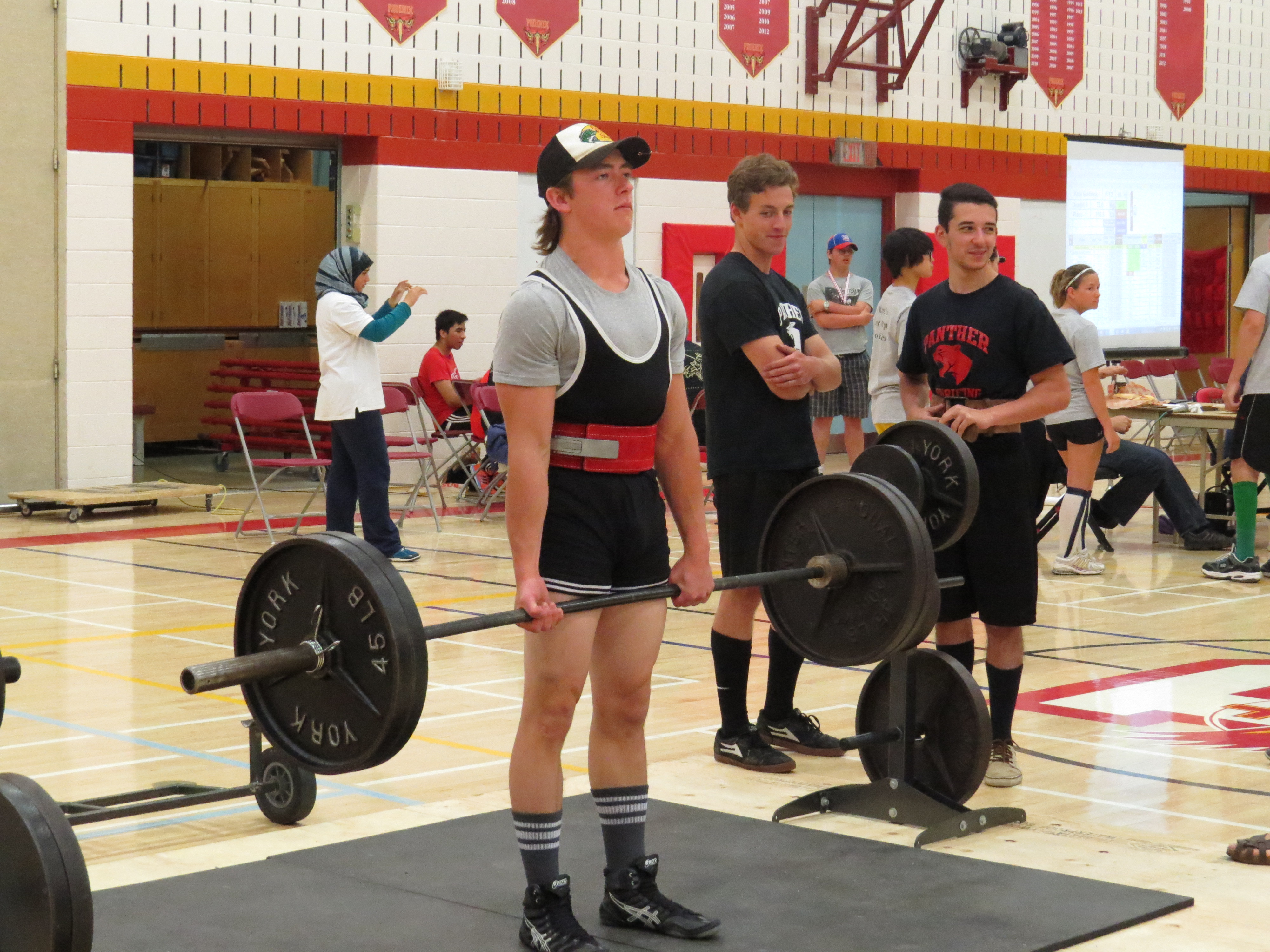 I had the privilege of meeting two incredible people, John Dietrich and Les Fleiszig, at a Canadian Powerlifting Federation (CPF) meet when my son Austin was competing at his second powerlifting meet at the CPF High School Challenge in Kitchener. It was obvious to me after talking to John and Les how passionate they were about the sport of powerlifting and they used this passion to build a lifting community within their schools to promote powerlifting and all the positive attributes that are associated with the sport.
I've had the pleasure of meeting these two great mentors and innovative promoters who are both teachers in Kitchener, Ontario. Both work at different schools and have gone above and beyond passing along their passion for the sport by implementing barbell clubs in their respective schools, teaching kids how to lift with proper technique and hosting powerlifting meets within their schools to promote the sport and expose the student body to the benefits of training and competing.
John Dietrich is a high school educator, having taught science and technology. He served six years as a vice principal and is now in his sixth year as the principal of St. David Catholic Secondary School in Waterloo, Ontario.
Les Fleiszig has been a high school teacher for 30 years, serving 18 years as the department head of technology at Resurrection Catholic Secondary School in Kitchener, Ontario. Les has coached football, hockey, wrestling, swimming and rugby and supervises the school weight room and fitness facility.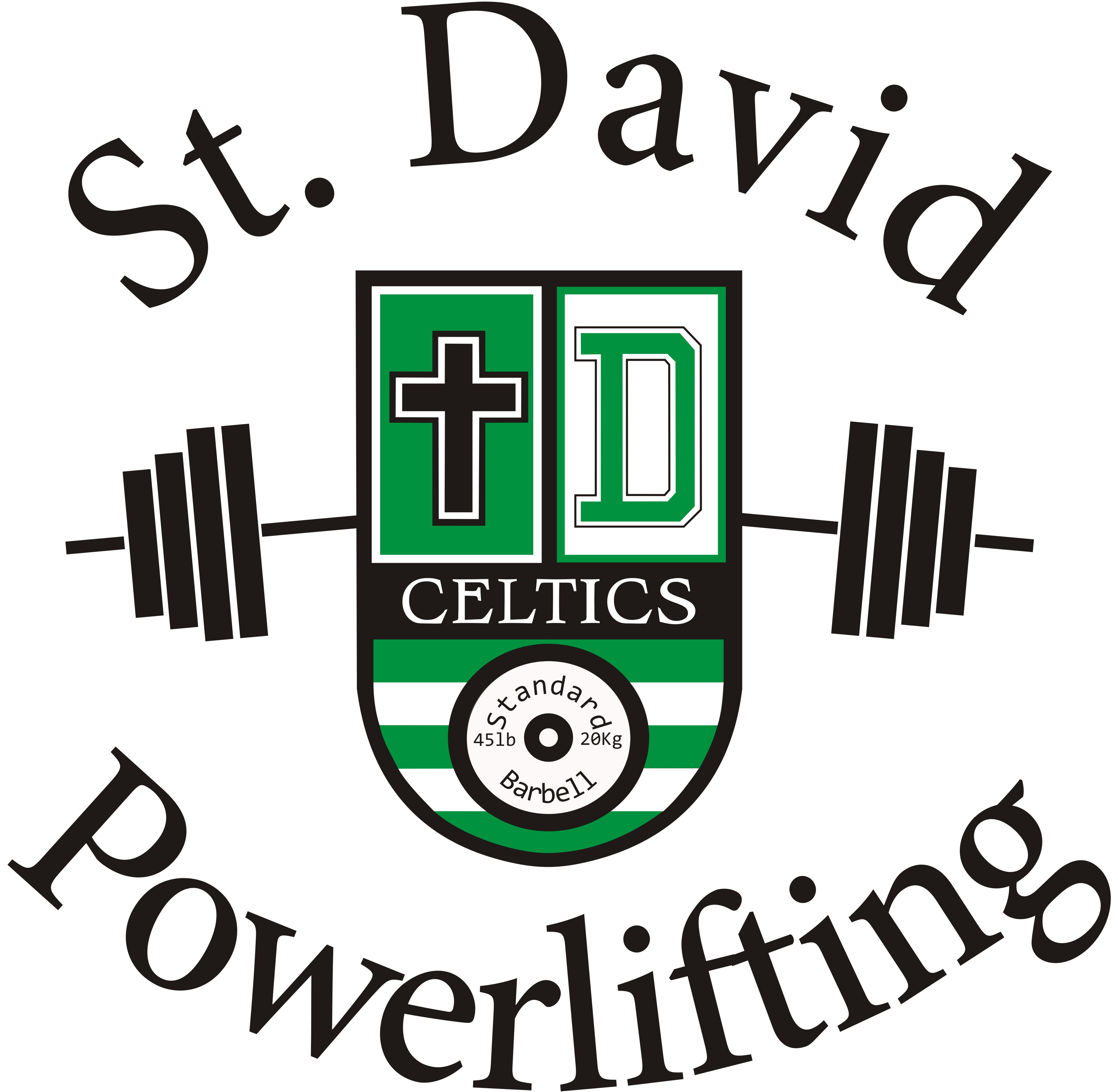 elitefts™: How long have you been involved in powerlifting?
John: I've been training as a powerlifter for nine years and I've been competing for six years. I've also been a CPF judge for four years.
Les: I've been training as a powerlifter for about 12 years and have competed for 10 years. I've also been a CPF judge for the past four years.
elitefts™: What motivated you to introduce lifting in your schools, and how did you implement a barbell program among your students?
John: It started as an opportunity to stay connected with the students through a personal interest and involvement in the sport. It also helped connect kids to the "principal" in a non-threatening manner. The misperception that you only hear from the principal when you're in trouble still exists. Our powerlifting group runs as a club. There aren't any tryouts, cuts, costs or pressure to compete (although even reluctant students change their mind once they've seen a meet in action). I've also found that powerlifting is an excellent venue for students to grow personally by improving their self-esteem and self-confidence.
I often have to remind the kids how awesome it is for them to have the courage to get up on the platform by themselves in front of fellow competitors, judges, spotters, coaches and spectators and try to lift a weight that perhaps they haven't successfully completed before. Whether they make the lift or not, everyone is there to cheer for them and provide positive feedback for the next attempt. The powerlifting community is always positive and supportive. I also found that with the clubs I've run in three different schools, I get a lot of kids who aren't going to try out for varsity teams and are just looking for something to connect them to the school community. They feel better about being at school and consequently perform better academically. It's a win-win environment.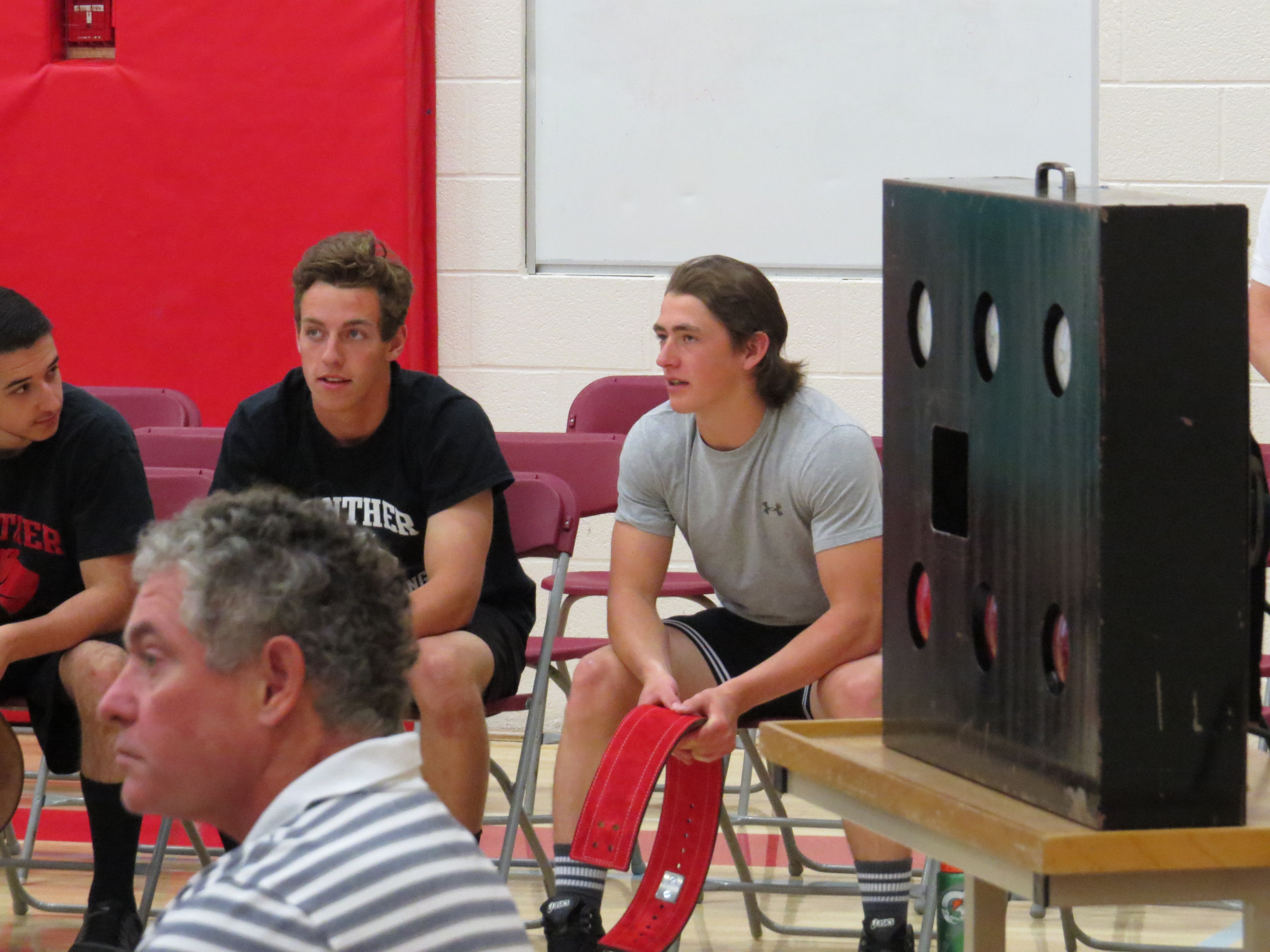 Les: John has pretty much nailed the reasons for and how we implement a barbell program. There's nothing more honest than moving weight. The students understand that it's about competing against yourself, and personal bests are always victories regardless of where you place in a meet. As for resources, the elitefts™ site is where I've always gone for articles and advice, and I often refer students there for educating themselves about strength training. I like elitefts™'s template approach and it's a simple building block approach to building a strength foundation in young athletes. We've also been very fortunate to have Bruce McIntyre (the president of the Canadian Powerlifting Federation) assist us with advice and clinics for the lifters when we were first starting out. I also tap former Resurrection alumni Matt Nicholl for his advice. Matt was a strength coach for the Toronto Maple Leafs for several years and now works independently coaching several professional athletes and Olympic competitors. As always, the advice is to stick to the basics and just get stronger.
elitefts™: How long have you been hosting powerlifting meets at your schools, and how did these meets come to fruition?
John: I hosted a couple of OPA events about seven years ago. Along with my workout partner and colleague (Les), we've put on high school meets (push/pull and full power) for six years, including the CPF High School Nationals for the past three years. We have also helped to host the CPF Pro/Am Provincials and Nationals with the high school meet on Friday and the Pro/Am Provincials on Saturday and Sunday. This is a great venue for our students to get volunteer hours by loading and spotting as well as seeing how they can continue to pursue powerlifting in the community once they leave high school. It can be a lifetime endeavor. Having the CPF as a community partner in promoting powerlifting in our high schools has been the key to our success. Bruce McIntyre volunteers his time to judge at meets and provides afterschool clinics for lifts as well as proper equipment and calibrated plates. Other CPF volunteers load and spot at meets. Our individual school communities have also been witness to the benefits of the clubs to students and have supported us financially so that we have proper and specialized equipment in our weight rooms to safely train our athletes.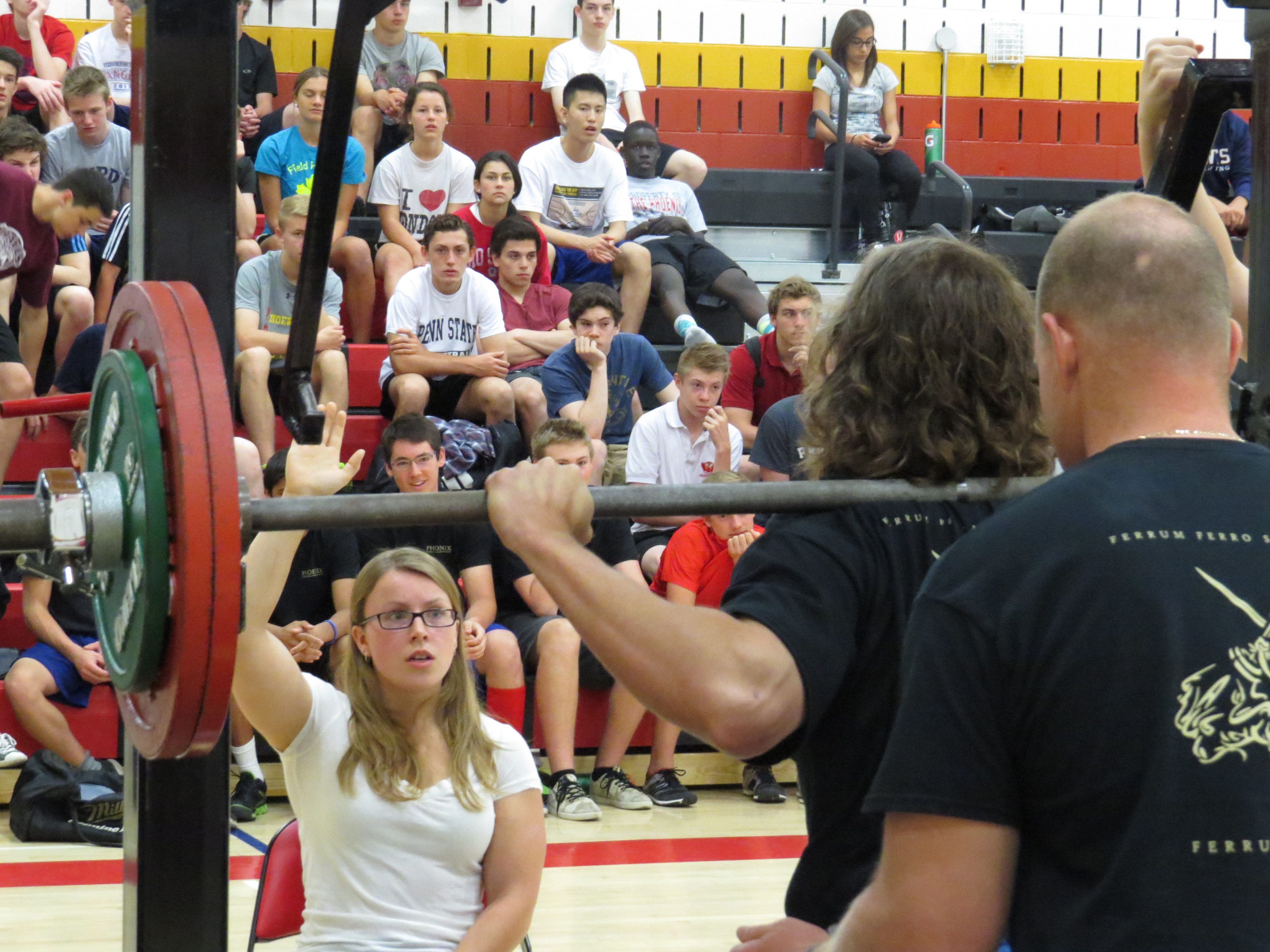 Les: Again, John covered most of the bases, and as always, we can't thank Bruce enough for his tireless efforts. I'm a little older than John and was in the game about three years earlier. The first high school meet that I was involved with was 10 years ago. It only had lifters from two schools competing, Grand River and Resurrection. One of the Grand River lifters was Richard Singh, whose bench at that time was 225 pounds, which was very good for a high school lifter at that time. Richard now benches over 700 pounds, and when we let current students know that we had a hand in his training, it acts as a motivator for them to also compete. Also, the athletes who are involved along the way such as Stacey Jensen, Richard Singh and Eric Rautenberg are always giving back by volunteering as setup people and judges. This is integral to running successful meets for young people. I should also add that Waterloo Region Catholic School's foundation in our school community has been supportive in purchasing competitive equipment for our meets.
elitefts™: How do the students respond to having access to a lifting program and having the opportunity to compete at school meets?
John: By hosting high school meets at our schools, it has exposed more and more students to what powerlifting is and it generates a lot of excitement among the lifters. Our meets are drawing kids from outside the KW area, and we've reached the point where we're starting to have to restrict the entry field (although we make every effort to not have to turn anyone away). At each meet, the level of competition has increased. Records are being set and challenged with greater frequency. In the past two years, we have had physically disabled students and students from our special education programs participate in competitions for lifts that they're able to perform, which is another great addition to the high school powerlifting culture.
Les: The one great thing about a lifting program is that anyone can belong. In the teen years, as we all remember, having a sense of belonging and striking out an identity are probably the most important things to a young adult. The meets are their day to shine in front of their peers. As John said earlier, it takes a tremendous amount of courage to step out on that platform in front of your friends, parents and classmates.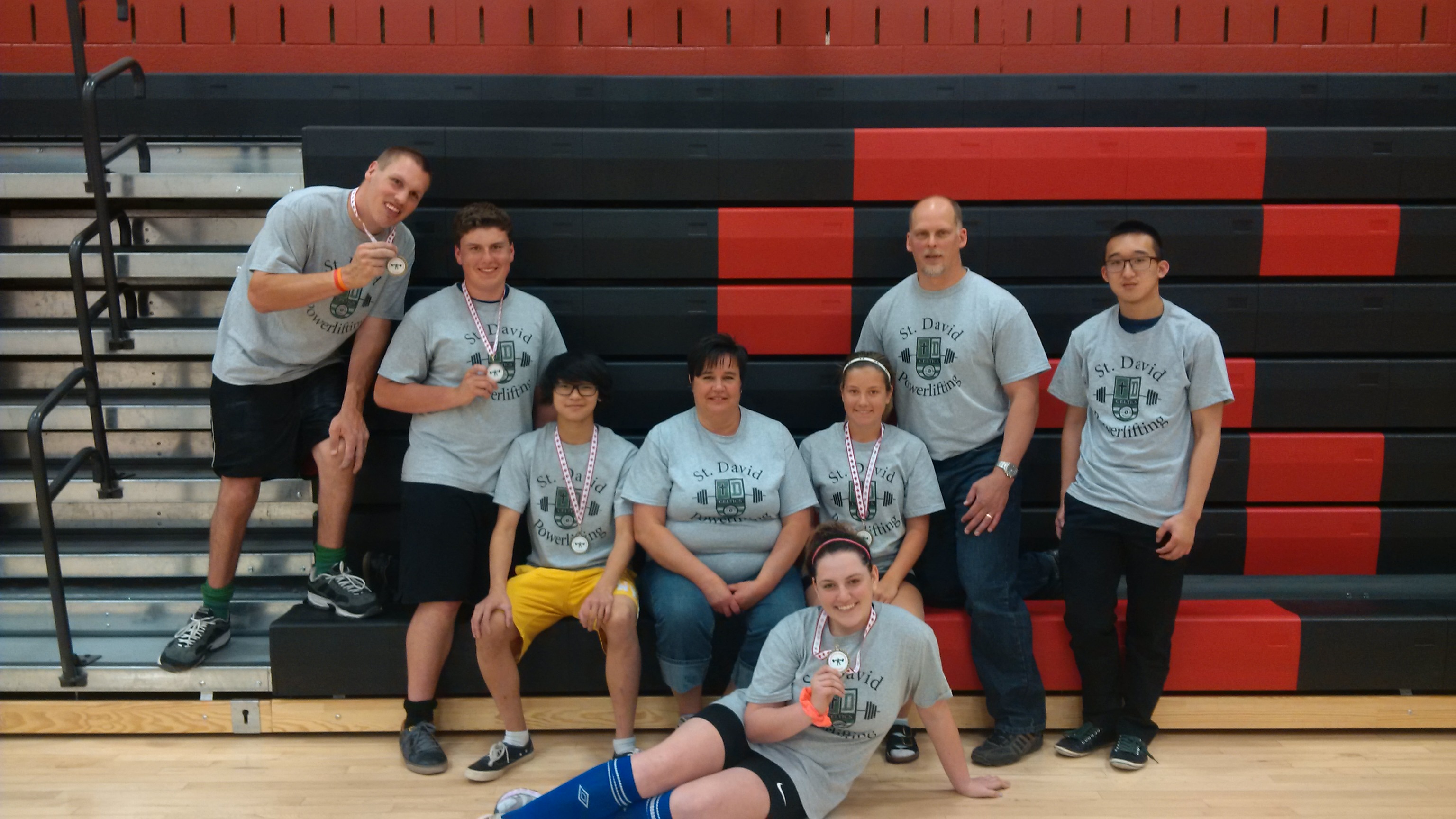 elitefts™: Do you think students will carry everything they've learned from lifting and competing forward with them after they've graduated?
John: I know that self confidence developed by many of the kids I've coached has helped them pursue their post-secondary education and/or workplace goals. Some of the kids continue to lift after graduation. A few compete, but more importantly, they leave high school with some great memories and pride in what they accomplished.
Les: Absolutely, especially the work ethic that goes into training. Never has a student regretted competing in powerlifting or strength training. Coaching powerlifting and strength training has given me as much, if not more, than what I put into it in terms of getting to see students in a different light than the classroom. Meeting lifters' parents and hearing how much powerlifting has done for their sons or daughters and watching young powerlifters cheer on their competitors—I can't think of too many sports today that instill that kind of sportsmanship into young athletes.
I have the utmost respect for John and Les. They have used their passion for lifting to influence a younger generation of athletes who will, in turn, continue to realize the benefits of lifting and all the positive lessons associated with growing and developing personally both as a person and an athlete. Some will move forward in their lives lifting and competing and maybe someday return the lessons they learned from John and Les to influence their friends, family and the next generation of powerlifters. Much respect. It's through the efforts of such pioneers like John Dietrich and Les Fleiszig that selflessly exemplify Dave Tate's vision to live, learn and pass on.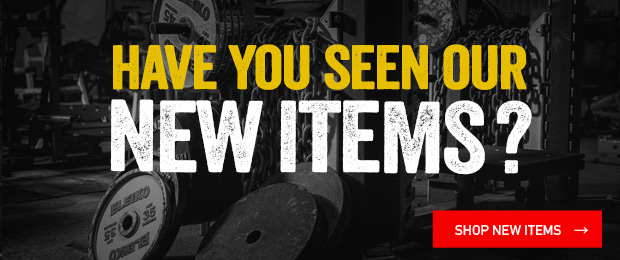 Loading Comments...