Reliving the Powerlifting Glory Days: My Best Meets of '05–'08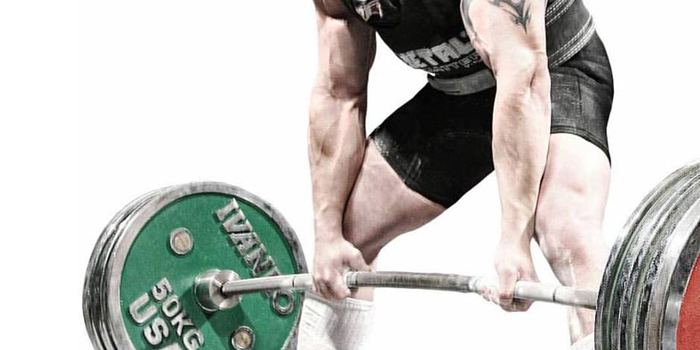 "I wish there was a way to know you're in the good old days before you've actually left them." —Andy, The Office
A few weeks ago the Orlando Barbell Team had a debate as to whether or not we should make a specific raw records board, or a board that designates whether they were lifting in knee sleeves or knee wraps. I was literally SMH. It's amazing how much our sport has changed in just the past few years. Somehow we've gone from shaved heads and goatees to top knots and spandex. When I started competing in 1995, there was no raw division.  There were just different federations such as the AAU and the USAPL that only allowed single ply gear, or the APF and APA that only had multi-ply. Now it seems that most new powerlifters are raw and either don't know what gear is or think that it's "cheating." When I started competing, my goal was to lift the most weight possible by any means. The ability to try different materials, experiment, learn how to use, and potentially lift more in gear, added a unique variable that I was more than willing to hone. The fact that I could potentially lift more than someone who was stronger than me because I took the time to master a factor of the sport that they may not have made powerlifting all the more unique and exciting to me. It wasn't cheating — everyone had the option of wearing the same supportive gear. It was figuring out how to apply intelligent training and master something that others could not.
---
---
This discussion made me think about some of the highlights of my powerlifting career. When I competed at the Arnold in the WPO for years in a row on a stage in front of thousands of people with standing room only, I loved it. But I also took it for granted not thinking that it would one day end.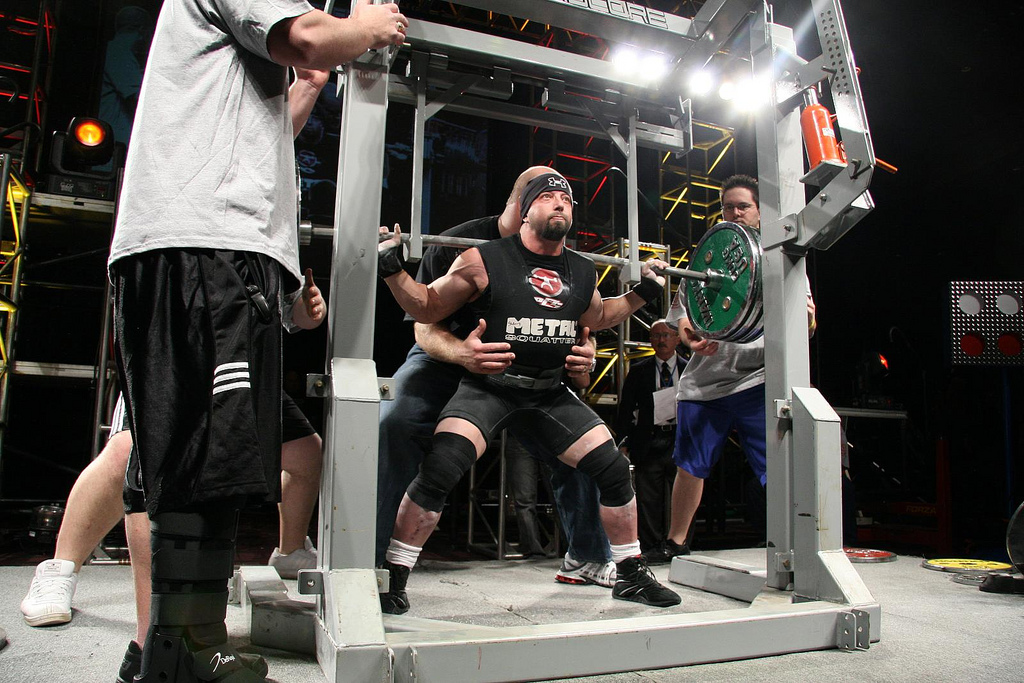 Here are some of the meet highlights from my career found in the training log archives here on elitefts.com:
10/29/05 — WPO Semi-Finals
Trinity, my fiance, and I arrived in Chicago on Wednesday to give me time to dehydrate and fast before weigh-ins on Thursday. My weight usually doesn't get much higher than 162, but it's still difficult for me to lose the 14 pounds. I suffered through a sleepless night of stomach cramping and was ready to weigh in. When I stepped on the scale I was 149.25 pounds (67.84 kilograms). This was the first time I have ever been over on the first try. Chris "Ox" Mason was over as well so we got some bonding time in the sauna.
The week before the meet when I was scheduled to begin my carb depletion, I got food poisoning. I had never had it before but there was no questioning what it was. I felt like I was going to die. I didn't want to mention it here until now so I wouldn't have any excuses. I felt like I needed to put the weight I lost from the poisoning back on so I could lose the weight correctly. I don't know if it affected my performance but it wasn't fun.
Here's how my day went.
Squat Warm-Up: 135x5x2, 225x5, 335x3, 405x2 w/briefs, 515x1 w/briefs
First Attempt: 661, missed and fell forward. We went almost an hour between my last warm up and first attempt so I was completely cold. Most of the first flight missed their first attempt.
Second Attempt: 661 again, 3 whites
Third Attempt: 688, 3 whites, 16-pound PR!
Since I missed my first attempt I didn't get the chance to shoot for 705 which would have given me a better shot at the all time total.
Bench Warm-Up: 95x5, 135x5x2, 185x3, 225x2, 275x1x2, 365x1/2 rep w/shirt
First Attempt: 462, 3 whites
Second Attempt: 507, 3 whites for a World Record!
Third Attempt: 512, held it about a half inch from lockout for what seemed like an eternity. Couldn't quite lock it out.
Deadlift Warm-Up: 135x3, 225x3, 315x2, 405x1
First Attempt: 562, 3 whites
Third Attempt: 595, 3 whites. My PR pull is 628 in a meet but I wanted to break the WPO world record total by the minimum amount necessary. The previous record was 1785, the 595 gave me 1791.
Third Attempt: 644, got it about one to two inches and was done. This would have given me 1840 for the all time total so I figured I might as well go for it.
Olexander Kutcher from the Ukraine won the freak of the meet award. He squatted 837, benched 529, and pulled friggin' 755, almost getting 793 at 165. He totaled 2121 and made me realize that I never want to move up to the 165s. Hopefully my records will stand past the Finland meet this weekend. I'm more concerned about the Europeans after witnessing Kutcher in action.
Thanks to Bob, Dwayne, and Jason from Southside for handling me and coaching me through the meet. I couldn't have done it without you.
I'm going to modify my training for the Arnold to incorporate more of the Westside training method. I try to judge my weakest areas by where I am sore after a meet. My low back as well as my traps were killing me. This could have just been from the 644 attempt but either way they need work. I have never done reverse hypers and never do shrugs but it's time to start. I also think I'm going to alternate between DE bench and board work with accommodating resistance on Tuesdays. We'll see how it goes.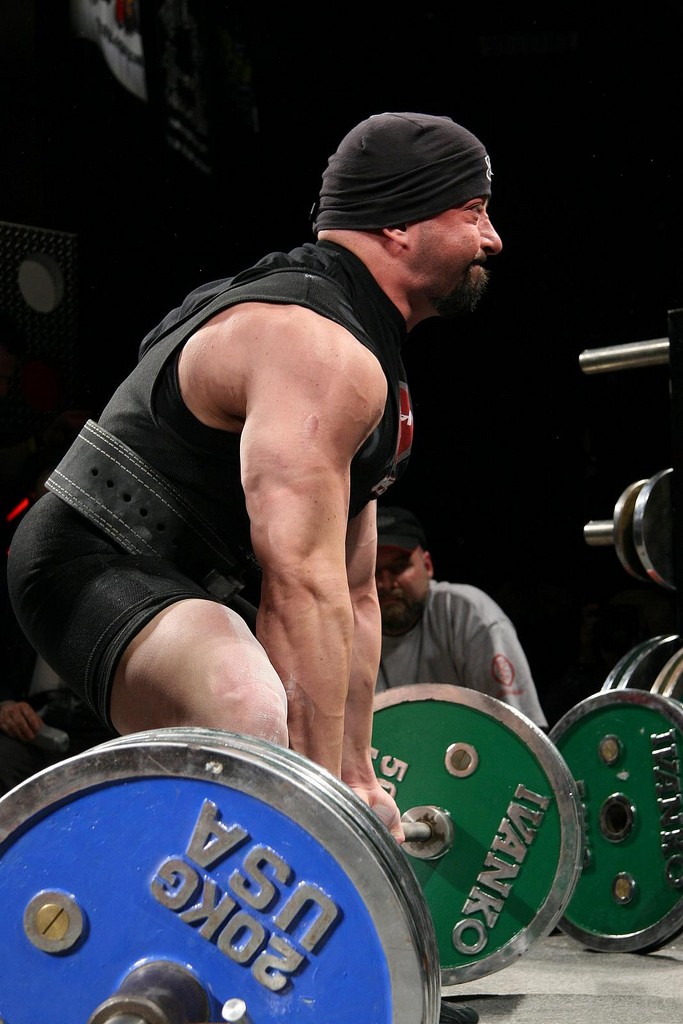 3/3/2006 — The Arnold
2/28 — Trinity and I left for Columbus in the morning with my bodyweight still hanging around 155. After years of competing at 148 I think I may have finally packed on some more muscle which made it more difficult to get my weight down this time. I stopped eating and drinking at 2 PM to help get the last few pounds off.
3/1 — I woke up and checked my weight. Luckily Dan Petrillo had a scale in the hotel with him. I was still at 152, 3.25 pounds over. In Chicago I was still about a quarter of a pound over the morning of weigh-ins and had to sit in the sauna for about 15 minutes, but this was going to take a lot more. We had done our research and went to a nearby gym with a sauna. After over an hour of agonizing discomfort I looked like death but made weight.
3/2 — Rehydrated and carb loaded.
3/3 — My day.
Before I post how my day went I have to thank Dave Tate and Jim Wendler for giving me the opportunity to use the best equipment that money can buy as well as the ability to share my experiences with you. Just so you know, the Metal ACE I squatted in and the Metal Viking Squatter I deadlift in haven't been altered at all, they're straight off the rack. I also have to thank MHP for providing me with the best supplements on the market.
---
RECENT: Training Through Obstacles and OBB Success at APF Gulf Coast Winter Bash
---
Today was the first big meet I've ever competed in where some of my Orlando Barbell teammates joined me. Jo Jordan, Mark Lessmann, and Brett Brown all came to help handle me and keep me motivated. It added to the stress to perform, but I couldn't have done it without them. As always, my wife Trinity was by my side to remind me of my capabilities and tell me "easy weight!"
At the rules meeting Mike Sweeney, the head judge, made sure that we realized that our squats would have to be "below parallel." The WPO has been getting a lot of grief lately for passing borderline lifts, but today was going to be far more strict.
Squat Warm-Ups: 145x5x2, 255x5
Add briefs: 345x3, 435x2
Add suit, straps down: 525x1
Full Gear: 615x1
Jo wrapped my knees and Mark was shitting bricks at the thought of calling my depth. My first attempt was going to be a 17-pound PR, but I knew my training was on and I was ready.
First Attempt: 705, Mark yelled back, back, back, back and I started driving upward right at the time he yelled up. Three whites!
Second Attempt: 722, three whites for a 34-pound PR!
Third Attempt: 744, began coming up out of the hole but died out. My goal was to have the chance to go for the all time squat record of 788 on a fourth. If I hadn't had to go so deep I may have had a chance but I was happy with the 722.
Tony Conyers, Nick Hatch, and Ilya Kokorev were all out on depth after the squats. Nick Hatch had gone 148 again so I was prepared for battle. I was disappointed that he didn't make it through. The judging was no joke.
Bench Warm-Ups: 95x5, 135x5x2, 185x5, 225x3, 275x2
Half rep with shirt: 365x1
After having had ART therapy on my shoulder for a few weeks I was concerned about my bench more than the other lifts.
First Attempt: 462, three whites!
Second Attempt: 501, three whites!
Third Attempt: 508 for my fourth time breaking the 148 WPO bench world record, three whites!

Sakari Selkainaho was unable to lock out his benches and was out. It's unfortunate for the European lifters who travel so far to be unable to make it through the day.
Deadlift Warm-Ups: 135x3, 225x3, 315x2, 405x1
First Attempt: 573, easy three whites!
My main goal for this meet was to break the all-time 148-pound total of 1835 set by Jaroslaw Olech of Poland in 2004. I wanted to make sure my second attempt deadlift would give it to me.
Second Attempt: 606, easy, three whites for an 1836 and 12.4-times bodyweight total.
Third Attempt: 622. I locked it out but lost my balance and leaned forward slightly before correcting myself. No lift. I had hoped to break the total by more but was happy with the results of the day.
Angelo Berardinelli was unable to complete any of his deadlifts and was out.
I placed second under one of the greatest powerlifters of all time Oleksandr Kutcher, who squatted 825, benched 550, and pulled 793, once again improving on the all-time 165 total and winning the freak of the meet award.
One of the movies I watch for motivation is Any Given Sunday, mainly to watch Al Pacino's inches speech. Part of what he says in it is:
You find out life's this game of inches, the margin for error is so small. I mean...one half a step too late or too early and you don't quite make it. One half second too slow too fast, you don't quite catch it. The inches we need are everywhere around us. They are in every break of the game, every minute, every second. On this team, we fight for that inch. On this team, we tear ourselves and everyone else around us to pieces for that inch. We claw with our fingernails for that inch. Because we know when we add up all those inches, that's gonna make the fucking difference between winning and losing! Between living and dying! I'll tell you this — in any fight, it's the guy who is willing to die who's gonna win that inch. And I know if I'm going to have any life anymore, it's because I'm still willing to fight and die for that inch. Because that's what living is! The six inches in front of your face...
Today, I got my inch.
I'm going to take a couple weeks off. After that my goal is to gradually increase my bodyweight up to a lean 180 to be more competitive at 165. I've never had an easy time gaining weight and may eventually drop back down to improve my 148 total but for now I plan to get bigger. My next meet will be either the APF Seniors or APF Florida State in June.
Thanks again to everyone who helped make this day possible.

3/6/2007 — The Arnold
Here's how the Arnold went for me:
I never really got as heavy as I had hoped for during my training, only to about 172 at most, so I was at an obvious disadvantage from the start. Either way, this was my decision to try to go up in weight. I dehydrated lower than expected and weighed in at 161. I rehydrated the same day and go up to about 176 but was back down to around my normal weight of 170 to 172 by the time I actually competed.
I opened with 749 on the squat and as I often do I missed my opener, which sucks. I don't know if it's the nerves or what but I wish I would quit doing that. It felt lower than usual and my knees caved at the bottom. I repeated it on my second and was told my multiple people that it was a textbook attempt, three whites. I went for 788 on my third for a PR but missed at the bottom, similar to my first attempt.
The bench is one lift I seem to have figured out. I opened with 518 and blew it up, then went for the record on my second, 551 plus record breakers, but was called for a double pump. I went for it again on a third for three whites. Dan Petrillo got 556 on his third so I went for broke. I had planned to do 600 on my fourth but had to go for 573, which I knew I could do. I shot it up which gave me credit for the heaviest 165 full meet bench of all time.
The deadlift was rough. In training I had pulled 700 in briefs out of the rack and was hoping for a good day. Unfortunately things didn't go my way. I opened with an easy 585 and was told by multiple people that it shot up so easy it looked like I was going to clean it. I went for 622 on my second but began windmilling and couldn't lock it out. I went for it again on my third but was too gassed. I ended up with a 1906 total, the exact same as my previous best and a fourth place finish to none other than my business partner Brian Tincher who had a great day at his first Arnold going 771-518-622 for 1912. There are many things I would have liked to have done differently, but as they say hinesight is 20/20. All I can do now is plan ahead.
Dave and Jim held a great private post party at a local bar. I got to meet James Smith, and speak with Matt K, Mike Brown, who I will now refer to as "Brownie," Sean Litalian, Sean Donegan, Scott Yard, a slightly drunk Spud about his squat training, and the rest of the elitefts team. I plan to work with Spud on my squat training and I'm working with Dave and Mike Cartinian on my diet.
Thanks to Dave and Jim, Jo Jordan, Mark Lessmann, Brett Brown and the rest of the OBB Team for training with me, helping to handle me, and making this possible. I couldn't do it without you guys.
I have some work ahead but I have a plan.
1/23/2008 — IPA Pro/Am Results, Review, and Video
The LexenXtreme 2008 IPA Pro/Am was a positive experience and most likely the last time I'll drop to 148. Dan Dague put on a great meet with a perfect venue where we could stay, weigh in, eat breakfast, and compete all at one location. The most enjoyable part of this meet for me was being able to compete alongside my team members Jo Jordan, Kalin Chester, and Rich Gregg at the same meet.
I brought my own scale which I knew was two pounds heavy. Unfortunately, when we compared it to the meet scale, it matched. This meant I would actually have to get my bodyweight down to 146 to make weight. I honestly didn't think this would be possible. Even after carb depleting and sitting in the bathroom for hours with the sauna suit on, I was still two pounds over the morning of weigh-ins. I had to use the hot tub to lose these last couple pounds but could barely even walk by the end of it.
---
MORE: How to Use the M2 Method in a Commercial Gym
---
My dependable OBB employee Kalin stayed with Trinity and I in our hotel room and had to deal with my angry, dehydrated and starving self getting up at 3:30 AM the night before weigh ins (the night before he competed) to stumble my way into the shower to sweat. Despite this, he had a good day. He competed in the Junior 165s where he squatted 550, benched 525 for a Junior world record, and pulled 475 for a Junior world record total of 1550. When he saw me prior to my weigh ins all he could do was give me an uncomfortable glance, noticing the veins bulging from my head, and say "skinny."
Rich Gregg was competing in his first big meet in a while at 242. He squatted 750, benched 500, but then had issues with his opening deadlift and unfortunately missed 610 on all three attempts. He should be back to get his head on straight in our meet next month.
Mitch McMahon came along to handle all of us and did a great job. It can be stressful trying to time everything correctly and keep everyone happy especially under such overwhelming conditions with some of the biggest names in Powerlifting roaming around.
I can't leave out my wife Trinity who endures a years' worth of verbal abuse in the 24 hours before my weigh ins. If she wasn't around to help me through, there's no way I could do it. Thanks to all of you. Now on to the meet.
Rumors were flying about how strict the judges were on the depth of the squats on amateur day. We knew this was the case since both Kalin and Rich only got their opening squats. Since Mitch had been calling our depth we knew it was too late to change anything and confirmed with each other to keep everything as planned.
I opened with 745 on the squat and received two reds for depth. The judges told Mitch that I needed to get another half inch to an inch deeper. We did just that. I came back to repeat it on my second for three whites. I had hoped to attempt 785 on my third to get closer to a 2,000 total but knew it made sense to stick with the plan of 765. Dan Dague announced that this was a five-times bodyweight squat, which I hadn't even thought about. This just added to the pressure. I set up and everything felt right, sat back as far as I could, forced my knees out and listened for Mitch's call. "UP!" I struggled some but stood up with it for another three whites.
I realize that there will always be internet judges and critics but while I was talking to Dave Tate after my squats Louie Simmons told me that my squats were two to three inches deeper than where he would have called me. That's good enough for me. Honestly, as wide as most of us stand, I don't think you can't get much more than an inch below parallel. The funniest part of this brief conversation was that Dave told Louie "I almost didn't see you!" Louie was wearing all camo. At least I thought it was funny.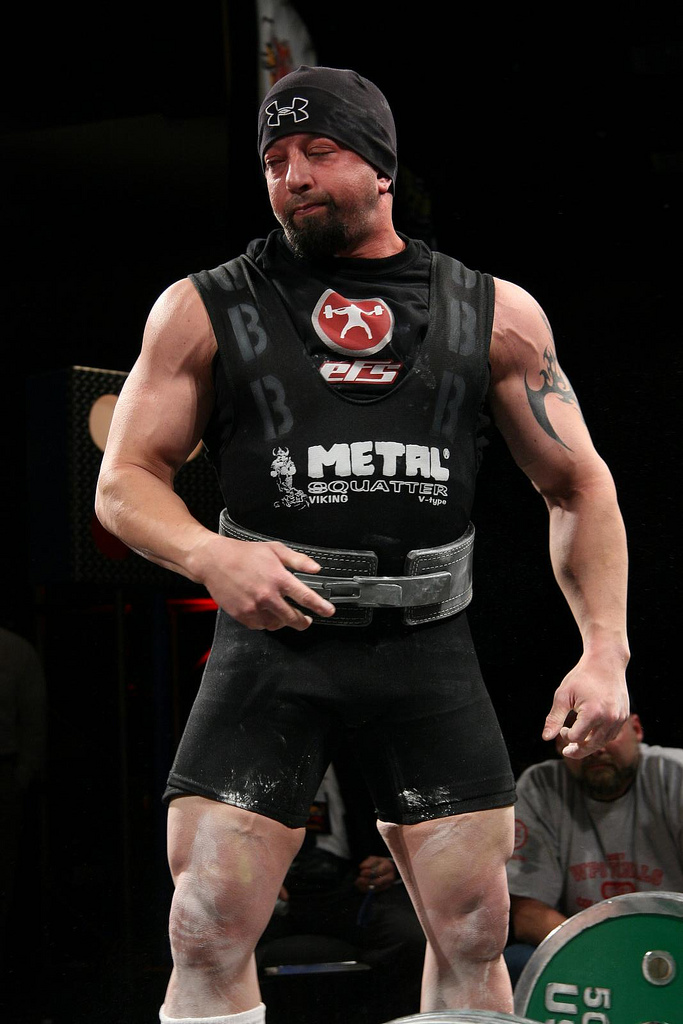 The benches almost went as planned. I opened with 525, struggled as I always do on my opener, and had a successful attempt in. I went to 565 on my second, still thinking that 560 was the all-time highest 148 bench, unaware that Joe Ceklovsky had benched 600 the day before. I locked it out for another three whites. I went for four-times bodyweight on my third with an attempt at 595. As I lowered the bar I could feel and hear my shirt ripping. I got the press command and pushed it about halfway up but knew without the full support of my shirt it wasn't going to happen. My shirt had ripped in two places in the left armpit area. This was definitely not the best timing for this but I was happy with the 565.
I was really hoping to pull over 600 but was still very concerned about the grip issues I had at the Southern States. I could see that my hands were slightly swollen from rehydrating combined with the bench so I began alternating submerging my hands in ice to reduce the swelling. I waited until they were on the third attempts for the second flight of bench to stop icing and get the circulation back to begin my warm-ups. Everything felt fine. I opened with an easy 550 to secure that I was in the meet and even broke my world record total with 1880 on it. I went to 600 on my second which felt even easier than my opener. Trinity had talked to Brett Brown during the meet and discovered that if I pulled 625 my total would match Kutcher's percentage over bodyweight for total. I honestly thought I was good for it. They announced that Angelo was up with 635 which didn't make any sense. We discussed back and forth with the expeditor, judge, and Angelo and decided that I was up but the bar was still loaded to 635. They finally changed it but my head wasn't on straight after all of the confusion. I broke the 625 off the ground but couldn't complete it. I ended up totaling 1930, 75 pounds over my all-time highest and 95 pounds over the next closest total ever. I thought I had totaled 13-times bodyweight but since I weighed in at 148.6 I don't think I quite made it. My total was good for third place by Schwartz formula behind Shawn Frankl and Sergei Naleykin, the same as the last pro/am.
Here's the video that's already being scrutinized by the internet judges:
I have to admit the most positive moment of the weekend for me was when Westside's Jeff "Gritter" Adams approached me between my second and third deadlift attempts. He said that he'd been competing since 1979 and had seen a lot of impressive lifters but that I was one of the most impressive he had ever seen. It gave me chills and meant a lot to me.
Jo Jordan had a phenomenal day for his first pro meet. Jo competed at 242 where he went 970-650-705 for 2325 and four friggin' PRs! He finished right in the middle of the pack by formula. Not bad for his first big meet!
Some of the other highlights of the meet were Vlad Alhazov squatting a legitimate 1250 (he was denied what I thought was a legit 1200 a couple years ago at the Arnold), big Donnie Thompson totaling a huge 2850, Shawn Frankl benching 800 and Sergei squatting 990 at 198, and so much more. It was an honor to compete alongside these lifters along with the rest of the elitefts crew.
I'm ready for a break before getting geared up for the next pro/am in August.
---
Stay tuned for the next article in my "Glory Days" series.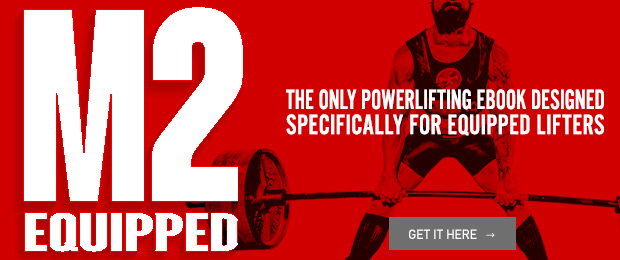 Loading Comments...