Reliving the Powerlifting Glory Days: Pride, Inspiration, and the 2008 IPA Powerstation Pro/Am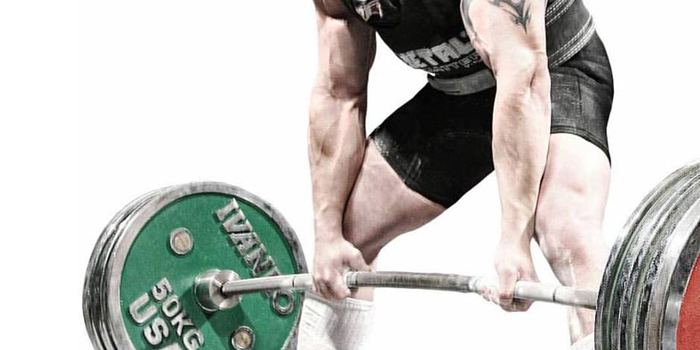 Powerlifting in the Olympics? 10,000 followers on IG?  These are definitely goals I never cared to obtain when I started powerlifting. I wanted just the opposite; I wanted to be bigger, stronger, and to be left alone. I wanted to belong to the darkside, the hardcore, the forgotten, the feared men who keep to themselves in the gym and hide in the shadows when not. I wanted to be a part of the underground, the brotherhood of iron. The last thing I wanted was fame. My, how times have changed.
Dave Tate, Matt "Kroc" Kroczaleski, me, and Bob Youngs at the 2008 Pro/Am
Now a lift, or hell even a thought, rarely occurs that isn't immediately posted on social media. Are there that many people concerned with what everyone else is doing or are they really just hoping for a like back? As for the ladies, are their followers looking at their technique or really just their "form"? The number of likes you get does not determine your worth. Posting that something doesn't bother you only assures that it does. Social media has its place; it can be a great free marketing tool. It can potentially be used for positive reasons, but it can also be a breeding ground for negativity. You should be proud of who you are and your accomplishments without needing validation from complete strangers. The internet could disappear tomorrow and everyone's life would still go on just fine without it, maybe better.
---
RECENT: Reliving the Powerlifting Glory Days: My Best Meets of '05–'08
---
Powerlifting accomplishments are achieved on the platform, not in the gym, even if you have proof on your cell phone. The old saying, "if it didn't happen in a meet then it didn't happen" applies here.
 Brian Tincher, Marky Mark Lessmann, me and Jo Jordan at the 2008 Pro/Am
As much as I like to think that my lifting motivates or inspires others, or that I'm somehow giving back through my lifting, ultimately we all do it for ourselves. Life, let alone powerlifting, is selfish. We instinctively look out for ourselves first, often at the unfortunate expense of others. In order to help or give recognition to others we need to make an effort to do so. In the sport of powerlifitng this can be done by helping to coach other lifters, helping out at meets, or joining and being respectful of the equipment and people at the few powerlifting gyms that still exist. Live, Learn, and Pass on. At the very least, don't bash the accomplishments of others. This does nothing to help our sport or anyone for that matter. This is only a failed attempt for people to make themselves feel better by bringing someone else down.
Respect should also be given to those who paved the way for our sport to exist, even if it is becoming very different. Much of life is about respect. You get back what you give.  Respect the sport, respect the equipment, and respect your fellow lifters or you're not worthy of receiving any in return.
As much as the sport is changing, I have to admit that there seem to be more competitors than ever. I just hate the negativity that can stem from social media and miss the glory days before this began.
---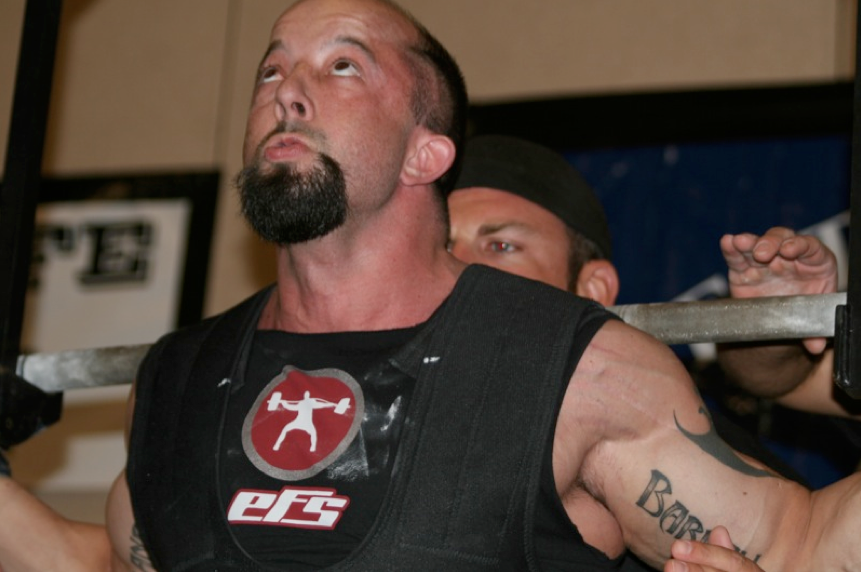 Here's my training log post from the IPA Powerstation Pro/Am on 8/26/08, arguably the best meet of my life when YouTube was the only form of social media:
First of all I have to thank everyone who helped me get to this day. It's something I've wanted for a long time. Thank you to all my training partners, everyone who reads my training log and supports me, and, as always, my wife Trinity for putting up with me. Thanks to Dave and Jim for continuing to provide me with the best gear and MHP for providing me with the best supplements.

Before I discuss how my day went, I have to mention how our other guys did. Rich Gregg competed in the 242s on amateur day but unfortunately was unable to get a squat in. I think a lot of this has to do with the fact that he competed last Monday in the Police Olympics where he went 705-555-550 in single ply! My protégé Kalin Chester had a solid day. In the 165s he squatted 600, benched a PR 575, breaking his own IPA World Record (barely missing a 600 attempt), and pulled a PR 500 to win best lightweight lifter!

On the pro lightweight day Brian Tincher went 750-540-635 for a PR 1925 total in the 181s in his first meet back in a year. I'll be posting videos of both Kalin and Tinch when I get time.

You'll be able to read about (and watch) Jo Jordan's results but he had a solid day in a very competitive class. Jo went 950-635 and pulled a PR 720 for a 2305 total in the 242s.

The meet venue was great. The hotel was right next door and we had 10,000 square feet of space. You couldn't ask for more. Louie always knows how to provide for the lifters. It was cool to see some of the fellow elite lifters compete including Eric Talmant, who unfortunately got injured, Matt K, who looked huge as always, Charles Bailey, who unfortunately got injured in the bench, as well as Jeremy Frey and AJ Roberts, who I've never seen lift before. It was also cool to see and hang out with some of the guys who I only get to see at meets including Shawn Frankl, Mike Cartnian, Brian Strickland, Scott Lamb, John and Stacey Manly, Brian Carroll, Adam Driggers, Tom Bodenbender, JJ and Beth Thomas, John Bott, Bob Youngs, and the list goes on. I can't forget to mention how much I enjoy getting harassed by Rick Hussey either. I know he only does this to the lifters he respects.

I knew going into this meet that Al Caslow would most likely be my biggest competition in the 165s. He had totaled just over two grand as a light 181 at the APF Seniors and there was a lot of talk on the net about how he was going to beat me. Originally my plan was to get to 158 to squat 825, bench 625, and pull 635 to total 2085, which would give me an over 13-times-bodyweight total and put me close to Sergei or Frankl by coefficient. But, of course, things don't always go as planned. I weighed in at 159.8 and knew the deal was already a little off.

Unfortunately, I often have the habit of missing my first squat. Jo was calling my depth with Bob Youngs giving him a tap when I was at depth (yes, we were culprits of this, but everyone had the opportunity to have it). I opened with 775 and blew it up. I knew it was going to be a good day when I couldn't even remember the squat as soon as I had done it. I was focused. I went to 805 for a PR and grinded a little but got another good one in. At this point I honestly felt like I had done enough squatting, but after Al Caslow got 820 it was on. I squatted 825 easier than the other two and felt like I was ready for more!

The bench is usually my best lift. I opened with 575 but tucked my right elbow right after I had the bar and shifted to the right. I felt like I was going to dump it right away, but was somehow able to touch and begin pressing. Unfortunately, it was a losing battle. I was immediately very discouraged and knew I had to get the next one in. I blew up my second with 575 easily. I went to 605 on my third which gave me the all-time highest full meet 165 bench. Once again, I felt like I had more in me.

My deadlift training had gone very well and I feel my technique is still improving. I have had grip issues at meets in the past with my hands swelling from the compression of my bench shirt so I made sure to ice my hands between the bench and deadlift warm ups, but this time my hands didn't swell much. My weight only got up to around 170 at the most, so I wasn't as swollen overall. I opened with 585 and pulled it with ease to crack the 2,000 barrier. I went to 605 on my second and pulled it just as easily. Al Caslow went to a huge 685 on a third which would give him 2045, so although I had planned to go 635, I opted to just go with the minimum I needed to tie him since I knew he came in at the top of the weight class. I pulled 615 easily and knew I could have done more.

I'm usually lucky to go six for nine, so I'm very happy to have gone eight for nine with the only missed lift having been due to a mis-groove. I won the 165s and placed second overall in the lightweights to Sergei, which was good for $1,500 in prize money. Mike Cartinian placed third with an all time total of 2235 at 181.

Some of my personal highlights from the meet were getting congratulated by Donnie Thompson and Greg Panora and having Sam Byrd ask me for squat advice.
Loading Comments...