Social Skill Integration Through Movement and Strength: Program the Cadence
Thank you for following this eight-part training series, Social Skill Integration Through Movement and Strength. This collection of articles is intended to provide ideas to advance an inactive, socially craving child/young adult into a physically and socially strong individual through movement and strength.
As you noticed through each type, social interaction and engagement have continually matured as the environmental climate of training has moved in new directions. We began at the gym and, through progressive types of training, traveled off-site and shifted from one-to-one training to team training and home training. More and more, our overall experience hinges on our ability to connect, first with one another, and then with those surrounding us.
---
RECENT: Social Skill Integration Through Movement and Strength: Play Date with a Friend
---
To seal this series, this article is where the art of programming comes into play, providing a cadence to the training process — likely an experience the child is not receiving elsewhere. You'll meet Sean, Wesley, and Blaine (three boys on the spectrum) and consider their needs, find a starting place, and create a program schedule using a singular, linear, or overlapping approach. The outcomes in all three cases are unimaginable.
Regardless if you're working with a four-year-old or 40-year-old (and every age in between) with high-functioning autism, I hope these programming ideas have you continually pulling from these eight training types.
It's Still Your Program
In each installment within the Social Skill Integration Through Movement and Strength series, I've stressed that each type is the opportunity for you to place programming within the structure — this remains the same. Aside from schedule examples within each, I'm not providing exercises, sets, reps, and training percentages. Instead, I'm providing the structure in which your training expertise falls, including a suggested and consistent demeanor in which to facilitate throughout. This approach is exactly what separates my approach with what you'll find at the nearest fitness center or social skills support program and why this better caters to the child with high functioning autism.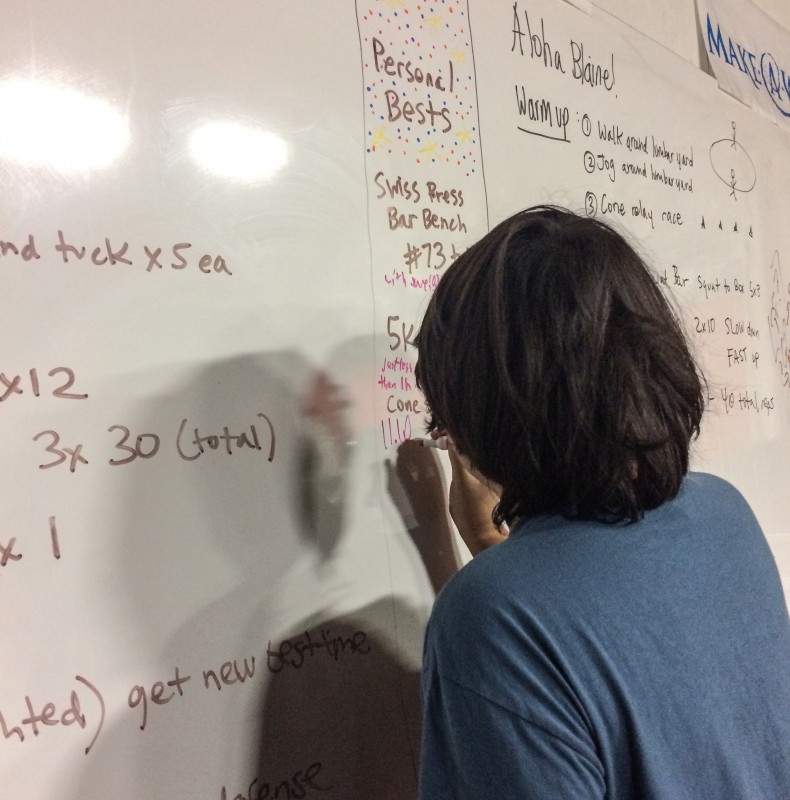 Identify the Starting Place
So where do we start? The best starting place is dependent upon where the child currently is. Gauge this by assessing the whole child, receiving feedback from caregivers/parents and professional support team, and by familiarizing yourself with the eight training types. By processing and piecing all of this information together, you should no doubt land on an appropriate starting place.
Types 1-8 are organized in the following order: definition, finding a match, planning behind the schedule, social integration, schedule example, including scheduling and transitional notes.
Here are the eight training types in sequential order. Click, read, pick, and choose where the child will experience comfort, familiarity, and immediate success.
Programming Schedules
Once an appropriate starting place is discovered, the programming goal now (and moving forward) is to progressively develop the child physically and socially based on their needs. How do we do this using the eight program types?
Below are three training schedules, using a singular, linear, or overlapping approach — to illustrate how to orchestrate the eight training types into one program. Each schedule will differentiate, showcasing how no one- size- fits- all.
In each example, consider the child's needs, the starting place, the programming schedule, and outcome.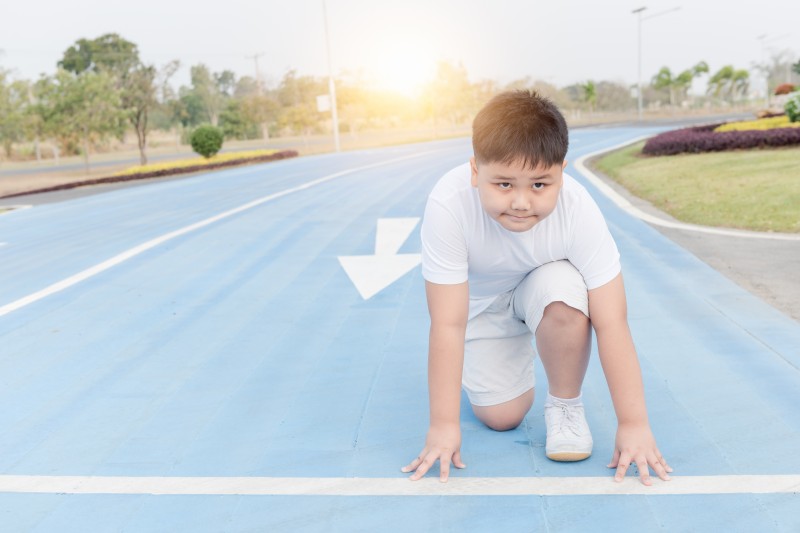 Singular Schedule
The singular schedule chooses one of the eight types of training with the intent of progressing within.
For example, gym training is of prime concern and every other void is being fulfilled elsewhere. In this example, the main concern is that the coach and child develop a solid relationship and therefore, progress through the vigor of training.
Meet Sean.
The parents' primary concerns are to strengthen his body and skill level to gain confidence in gym class. Gym class is where bad days at school upheave and a newfound negative attitude is transferring towards recreation and play with family and friends outside of school.
Sean is a bright, articulate, and a curious eight-year-old. Ask too many questions, and he'll abruptly tell you to stop with the questions. If you hear him beginning to sing a song, quietly sing with him — he loves this. In art class, he draws stick figures overhead pressing barbells. He wants to be strong someday. On Thursday evenings, he learns how to dance in the art district (hip hop style).
As you can see, building strength was the best starting place to directly impact skill development and confidence. The singular schedule fit him best as he had a full social and extracurricular schedule outside of school and the gym.
Weekly we met, and his gym training session incorporated the following: warm up, strength, dissection of gym class skill, snack, game, free choice, and homework. Free choice is where he taught me how to dance. His homework assignment included 1-3 gym tasks to complete with his sister or parents at home. Tasks were selected to instill confidence and reiterate competence with movement; therefore these were movements he could complete with ease.
Over time, gym class participation turned from negative to positive. Seven months in our training, he was interested in playing on his school's track team.
Linear Schedule
The linear schedule chooses a starting place and sequentially progresses from one training type to another. In this schedule, the social integration element heavily influences the progression.
For example, training begins with gym training, to ½ Gym, ½ Off-site, and continues to move through all the training types.
Meet Wesley.
The mother's primary concern is to find a program to build his strength level while also giving much emphasis on soccer and social skills. Wesley is transitioning back to the public school after attending a school for children with autism. With this transition, he's fixated on learning the game of soccer and the skills appropriate to make tryouts. In addition to the physical element, the mother would like for Wesley and Blaine (they both attended the same school for children with autism) to reconnect at any level.
Wesley is a studious 13-year-old, enjoys work, and gives 100% effort to all tasks (menial and major). He is well spoken, friendly, and very well mannered. He wants the why of everything to understand exactly how everything pieces together. Having fun is the least of his priorities although mention of reconnecting with Blaine makes him laugh and interests him.
Given the information above, gym training was our starting place. In subtle fashion, we moved outdoors for soccer fundamentals. Naturally, this sectioned our training into halves: ½ gym, ½ soccer field. Closer to tryouts, our entire session took place on the soccer field. Bringing Blaine into the equation, Blaine joined us for team training at the gym. Naturally, this led to play dates where the boys decided what they'd like to do together for fun.
Just in time for soccer tryouts, Wesley made the team!
Overlapping Schedule
Different from the singular and linear schedule, here we insert multiple types of training within a monthly block. This schedule is best used after the linear schedule has run a course. Therefore, a foundation is built and the ability to pick and choose what to overlap (based on need and child interest) is that much easier.
For example, in a month's time, the best setup for the child may include gym training for weeks 1-3, week 3 overlaps offsite team training with gym training and the fourth week overlaps gym training with a play date.
Meet Blaine.
The parents' primary concerns are to strengthen his body and mind and for the gym to be used as an outlet to release stress (now and as he matures). They want Blaine to personalize the experience as fun and something to look forward to. He does not have any other extracurricular activities scheduled outside of training.
Blaine is playful, imaginative, and full of humor. At 14 years old, he has a variety of interests (building robots, playing video games, and watching YouTube videos). If you show any genuine acknowledgment in these interests of his, he'll invite you to enter "Blaine's world." He is motivated by play, fun, acceptance, and exceeding expectations. Earning tally marks by exceeding expectations warrants McDonalds (a strong motivator in school as well).
In this position, the parents have given me free reign to create a program for Blaine with no other demands or deadlines. Our starting place was gym training, and naturally, we progressed sequentially to the other types. Gym training continues to be our bread and butter but as the example above suggests, we know every third week we'll be traveling offsite for a half or full off-site session and working as a duo or team. On the fourth week of every month, a hangout (or playdate) is scheduled for him to hang out with other like-minded boys and guys with same interests. Over the course of four years, our training sessions have increased from 60-minute sessions to 120-minute sessions, as most sessions conclude with robot assembly and McDonald's (based on a number of tally marks earned).
This schedule has perpetuated Blaine to rise to the demands of competition (annual 5K training) — an additional layer added to the overlapping schedule experience.
Here are two more setup examples (meet Brian and Ahleiah) that you may find helpful. They too, fall in one of the above three schedules.
As you can see, in every programming schedule, the child remains a priority. In every case, a strong foundation was built through movement and strength, providing ground for skill specificity and social integration to flourish. The outcomes: rhythmic and remarkable. Regardless if you're working with a four-year-old or 40-year-old (and every age in between) with high-functioning autism, I hope these programming ideas have you continually pulling from these eight training types.
Thanks for reading. Please use the comments section below or my email (sheena@elitefts.net) to ask any questions. I'd love to help any way I can.
---
WHOLE SERIES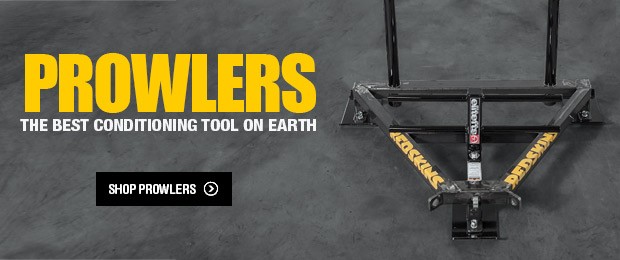 Loading Comments...