The Essential Expansion of STA Sports Performance
There are two prominent clichés in the coaching industry. The first (and most painfully overused) claims that to become a top-level coach you must, "pay your dues." This cliché almost certainly developed from the idea that you can't walk out of a classroom and into a head coaching position. Someone is always doing the dirty work. And for the first position in your career, that someone is you — with or without pay. The second adage goes like this: "if you want to become the best, you have to learn from the best." This should need no explanation.
The legitimacy behind these sentiments is incontrovertible; the very fact that they were able to develop into clichés is evidence of their applicability. These clichés, when paired with one another, combine the dual approach for success in any life pursuit: the merger of both practical experience and educational proficiency.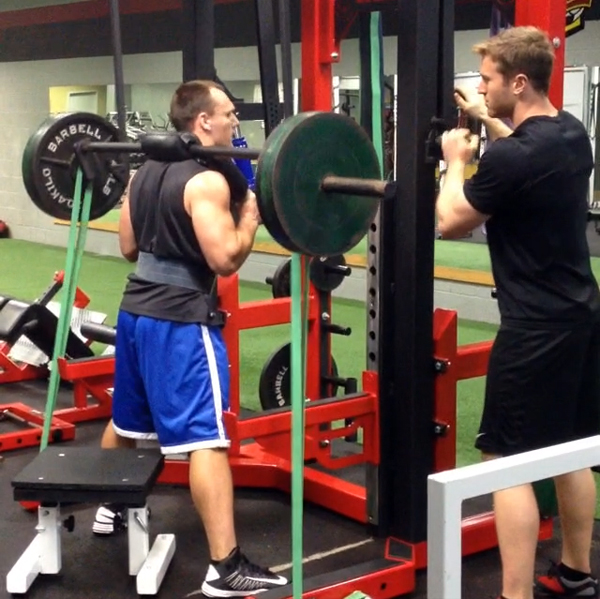 A telltale sign of the credibility of any "expert" can often be revealed through one simple question: what is the source of this person's knowledge?
For Ben Woods, owner of STA Sports Performance in Elma, New York, the answer is clear. And it is very promising. Woods' personal athletic career began to flourish early in high school. His performance as a well-rounded athlete in multiple-season play garnered attention from collegiate scouts that soon led him to a Division I school. "I played four sports," Woods said. "I was a fairly good enough football player that I ended up earning a full Division I scholarship to play football at [SUNY] Buffalo." While attending SUNY Buffalo, Woods studied exercise physiology and human performance. He started 46 games as part of the football team and, upon graduation, chose to pursue his dream of professional competition. "One of my many goals was to play in the NFL," Woods said. "[I had wanted to] since I was in high school."
With his collegiate education complete, Woods set out as an undrafted free agent in search of the perfect fit for his talents. "I was at different camps with different teams bouncing back and forth," Woods said. "[I was] kind of living out of a suitcase for a while, trying to make my NFL dream happen." During this time, Woods sought education from whomever he could, including several big names of the strength industry. "I first met Buddy [Morris] when I was in high school," Woods said. "I got to train under him, [even though] he was only there for a short period of time." Woods' first encounters with Morris left a lasting impression on both his personal athletic career and his competence as a trainer. "[High school] was where I got my first exposure to some of his training methods," Woods said. "It was nice, because I was only in high school at the time, playing football." Several years later, Woods had yet another experience with Morris.
"When I was in college, I was playing football under Turner Gill," Woods said. "He was our head coach [when] our strength and conditioning coach left. They ended up bringing Buddy Morris in." Although the duration of time Woods was able to train under Morris during college was short-lived, he describes it as instrumental to his development as an athlete and trainer. "He wasn't even there [at UB] for a full year before Pitt brought him back down to their program," Woods said. "But during those seven or ten months, or however long he was there, it was awesome. I got to learn so much from him as an athlete. I trained under him every day and picked his brain as often as I could. I knew he was at the top of his profession."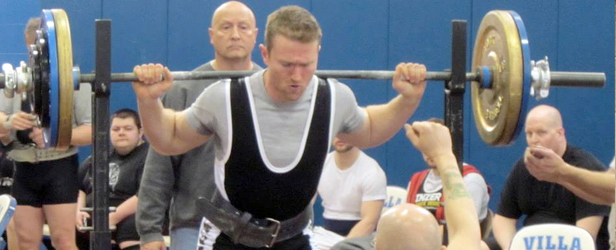 Woods also traveled to Columbus, Ohio to train under another titan of the strength training industry: Louie of Westside. "You always hear the stories of how brutal the sessions [at Westside] are," Woods said. "They are just as they say they are." The intensity, however, according to Woods, has never diminished the extreme focus of the Westside experience. "Even though you get so much stronger and get so much out of it, the educational aspect of it is [still there]," Woods said. "Each exercise, each rep, [and] the way everything is coached, they're always stressing technique [and] focusing on the task at hand."
The most influential aspect of Woods time with Louie came about through Louie's ability to explain his techniques to lifters of every intellectual level. "Louie is one of those guys that is so brilliant in his thinking and his thought process," Woods said. "[But] he can dumb things down and make it so understandable. If you talk at a high level of expertise to a guy that doesn't have a clue what you're talking about, he's going to get lost."
During this time that Woods spent training, learning, and attempting to break way into the NFL, he was presented with a dilemma in his life. "I couldn't quite walk on to a final roster with a[n NFL] team," Woods said.
"I ended up hitting a crossroads. I got married [and] I realized that I need to start bringing an income in."
Woods new status as a husband meant his life needed to change. "I couldn't live out of a suitcase and have part time jobs," Woods said. "I ended up hanging up my cleats and pursuing my career in performance training."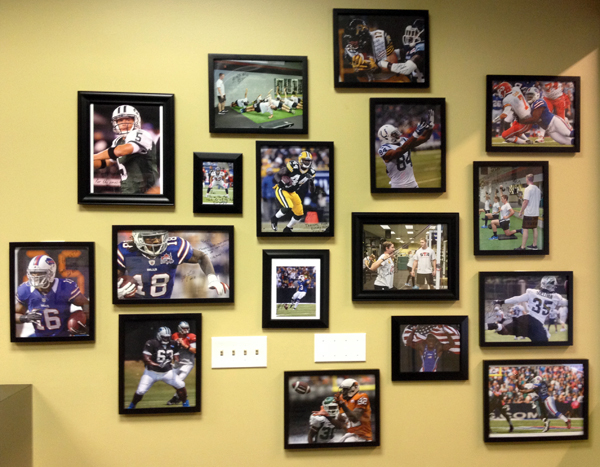 Woods immediately cultivated STA Sports Performance and has continually expanded the facility since. The gym that began as a small 600-square foot building quickly doubled to a 1200-square foot location — but even this new facility proved insufficient for the constantly growing clientele of STA Sports Performance. By 2012, Woods and his staff were forced to expand again. "We're part of a huge sportsplex in Buffalo," Woods said. "It's one of the largest performance centers in the whole western New York area."
This updated location has allowed Woods to outfit his facility with the state-of-the-art equipment needed to optimally train his clientele, including five indoor turf fields and 4500-square foot weightroom. "We've got great equipment that makes things a lot more efficient," Woods said. "We're trying to maximize and optimize everything we're doing with our space."
Woods and his staff train athletes of nearly all professional backgrounds, including NFL, CFL, MLB. NBA, IAAF, NWSL, and even Olympic gold medalist athletes. The majority of STA Sports Performance clients are youth athletes in the junior high and high school age range.
Through the combination of his personal experience as an athlete and his willingness to sacrifice to learn from others in the industry, Woods has created a sports performance facility so wildly successful that the number of clients has grown more quickly than the building can accommodate. This has led to the continual expansion, which is anticipated to continue into the future. He is excited about the prospect of this, and claims that he always sees himself in the weightroom.
Ben Woods culminated something great — but first, he paid his dues. He learned from the best to become the best. And maybe the clichés are right after all.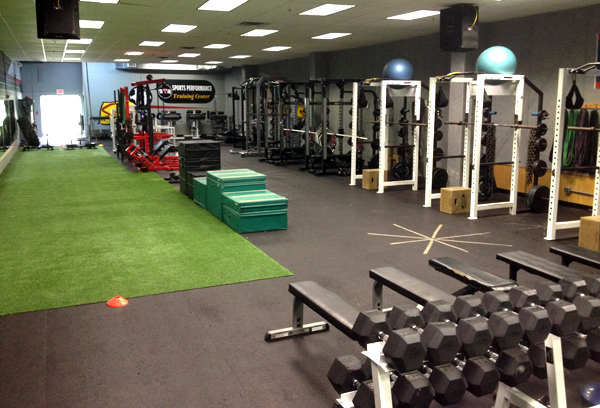 Some elitefts™ equipment in STA Sports Performance includes:
E-Series Power Rack with Weight Storage
Blast Straps
Fat Gripz
SS Yoke Bar
Swiss Press Bar
Swiss Angle Bar
Dragging Sled
Pro 45 Degree Back Raise
Signature Monolift
Loading Comments...