Strength & Coaching, Success/Business
The Practice Squad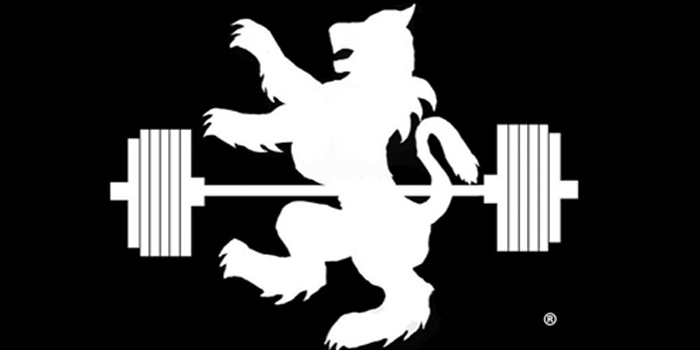 Don Cherry: Eggers, it's Don.

Me: Hey Don, what's going on?

Don: I need to tell you something.

Me: I'm in the car, heading home from work. What's up?

Don: We tested at football today. I need to tell you about it.

Me: Shoot.

Don: Since training at Beast, my bench press went from 185 for three reps to 185 for 11 reps, and my 40 time is down to 4.59 from 4.9.

Me: Don, that is awesome.

Don: Thank you, Eggers. Thank you for getting me in shape for the season.
— The phone call I received from Don Cherry before his football season in his junior year of high school in 2011; the call every strength coach worth his salt hopes to receive
Special thanks to Don Cherry and The Practice Squad Podcast for their contributions to this article.
---
RECENT: Positivity, Magic, and Desire
---
Prologue
Beast Training (Beast) was a warehouse strength and conditioning facility I opened and ran as a passion project from 2010 to 2013. Located in Trumbull, Connecticut, we were dedicated to developing extraordinary athletes, as well as being a positive force in the lives of many young men and women.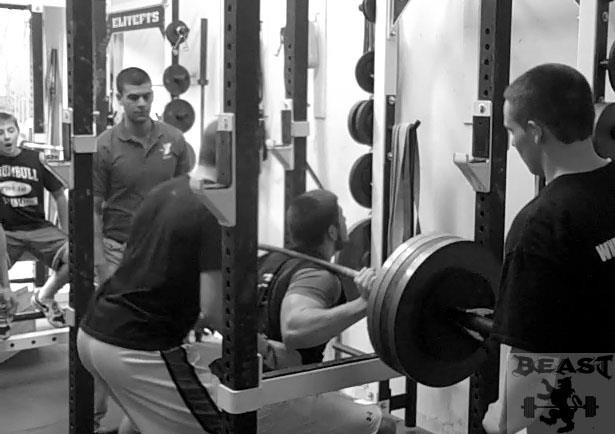 The Story | The Beginning
Don Cherry first walked into the Beast as a 16-year-old. He had a distinctive gait and an athletic swagger. I remember him introducing himself with a firm handshake and friendly smile. I liked him immediately.
He played running back and middle linebacker for Trumbull High School.
Beast offered supervised training in small groups (i.e., fewer than six athletes to a trainer). We focused on compound multi-joint movements coupled with dynamic (explosive) training and paid significant attention to technique and how the athletes coped with the imposed workloads.
---
RELATED: Beast Reality: Considerations when Opening a Training Facility
---
Fast-forward to the period after two years of Don's focused training: it's Saturday afternoon, and inside the Beast, the speakers are blaring "Bullet With A Name," by the alternative metal group Nonpoint. The gym is drenched with sweat, adrenaline, and scattered football players. They are box squatting at a frenzied pace, each giving it their all; each is trying to best the other.
Donny hits a solid double with 500 pounds.
Fast-forward another year — Don has devoted serious time to his training, completing three-plus strength and conditioning cycles with us.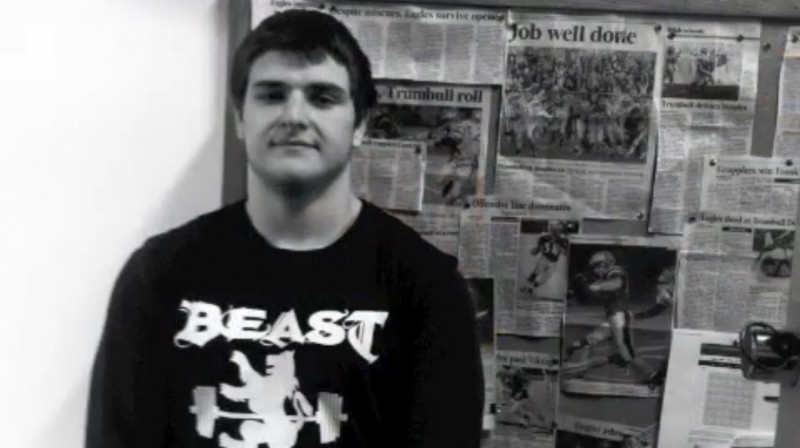 It's the Thanksgiving game, and Trumbull is playing the in-town rival, St. Joe's (my high school alma mater — life is strange). I had the privilege of standing on the sidelines with the players.
Trumbull manages to battle back from a half-time deficit to win the game. Don plays a solid game. With his hard and shifty running style, I recall him significantly contributing to the offense in the second half. He keeps the chains moving while also popping some long runs.
I remember hugging him after the game and getting choked-up with emotion. From a trainer's perspective, working with athletes requires a tremendous amount of sacrifice, but witnessing your clients achieve success, both on and off the field, is a fantastic reward.
I always felt the reason we (Beast) were unbeatable in our space was that we cared so much for our clients. I really believe that. To be truly successful in the strength and conditioning arena, a trainer needs to be passionate about their client's success.
Villanova | The Linebacker
… Donny Cherry from Trumbull, Connecticut had a spectacular summer with us — he was head-and-shoulders above everybody running and lifting.
—Andy Talley, Villanova Football Head Coach
Villanova University and Wildcat Football in the Colonial Athletic Association (CAA) Conference were next for Don.
Don mentioned a vivid recollection of an early football workout with the Wildcats. The trainers had rolled-out several prowlers. He looked around at the other freshman and realized they had no idea what prowlers were and the physical whooping that was about to take place.
I just laughed to myself—the Prowler; my old friend from Beast.
As a junior, Cherry garnered First-Team All-America honors from the Sports Network, the Associated Press, and the Walter Camp Foundation, while also being recognized as an All-CAA First-Team Honoree, a Capital One Second-Team Academic All-American, and as the CAA Football Student-Athlete of the Year.1
As a senior in 2015, he earned Second-Team STATS FCS All-America honors and First-Team All-CAA accolades. He concluded his college career as a three-time All-Conference selection, joining a select group of linebackers to do so under Wildcats head coach Andy Talley. He played in 46 games and totaled 331 tackles, 46.5 tackles for loss, 14 sacks, with seven forced fumbles.1
NFL, The Philadelphia Eagles, and The Practice Squad Podcast
In the 2016 NFL Draft, scouts projected Cherry as a fifth- to seventh-round pick.
Hours after the draft, he signed with the Chicago Bears as an undrafted free agent. The Bears released him after only two weeks. Cherry subsequently signed a rookie free agent contract with the Philadelphia Eagles. He was released on September 3, 2016, when the Eagles trimmed the roster to 53 players.1 He next signed to their practice squad and was waived by the Eagles and re-signed throughout 2017.
All-in-all, the Eagles cut Cherry seven or eight times before finally releasing him permanently.2
In 2019, Cherry developed The Practice Squad Podcast. If you are a football fan, it is a fascinating and informative show.
The Practice Squad explores the underbelly of the NFL — the game-within-the-game. It starts with Cherry's signature, "Good morning, good afternoon, and good evening; this is The Practice Squad Podcast …," and immediately delves into the gravity and weight of what transpires within an NFL locker room.2
They discuss camp bodies, the grind, and putting in the extra time to demonstrate dedication and the work required to make the 53-man roster. Ultimately, it is a pure blood, sweat, and tears experience. Literal tears — Cherry is open about spending a night in tear-filled angst over the challenge of trying to memorize a substantial playbook he received only hours before hitting the field.2
Cherry and his guests delve into the complexities of the game — the physical, emotional, and mental aspects. The surreal nature of the experience for young men just out of college.
I highly recommend you give The Practice Squad a listen.
Epilogue
We closed Beast's doors in 2013 when I relocated from Connecticut to Texas for other business pursuits. It was a difficult decision, and I often fondly reminisce about the hours spent in those small and challenging confines.
It was rewarding, enjoyable, and more work than I ever anticipated. I always love hearing and re-connecting with the old crew, and Don Cherry is no exception. We worked hard and had a lot of laughs, and all in all, that's a solid life lesson.
Life was good in the belly of the Beast.
References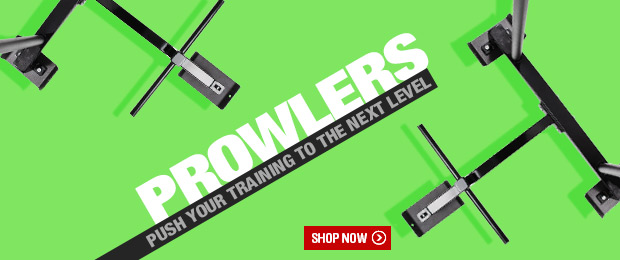 Loading Comments...