Bodybuilding, Nutrition, Video
Arnold Classic Roundtables: FUSION BODYBUILDING, Part 1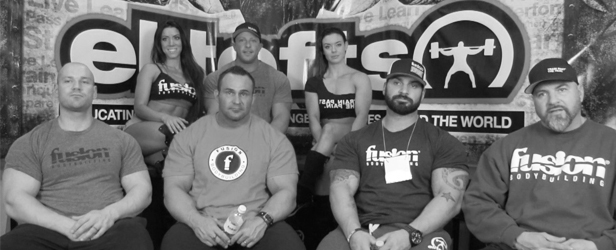 For the next few months, every Friday we will be bringing you exclusive interviews with some of the biggest names and athletes in the powerlifting and bodybuilding industry.
Kicking off this series is the following interview with FUSION BODYBUILDING® athletes:
Jodi Boam, IFBB Pro Fitness Athlete
Mark Richman
Julie Bonnett, WBFF Pro
Santana Anderson, IFBB Pro
"Big" Jason English
Craig Bonnett, WBFF Pro
Mark Snyder, Nationally-qualified NPC Bodybuilder
Tune in next Friday for the second installment in this series!
Loading Comments...