Turning Ordinary Bros to Powerlifting Pros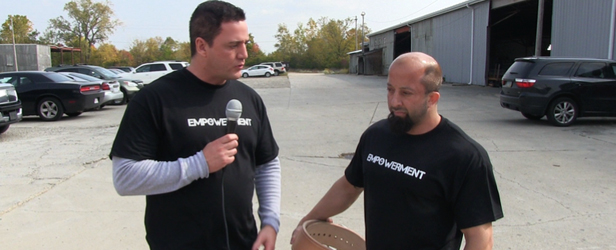 Brian Schwab's longevity in the sport of powerlifting (he is the longest standing still-competing member of elitefts™ and 20-year veteran of the sport) should be enough to catch any aspiring lifter's attention. He has managed to be nationally ranked in the 148 and 165-pound weight classes for more years than most lifters even stay in the sport. Schwab spent eight consecutive years as the number one ranked 148-pound lifter in the world, by Powerlifting USA's records. He holds the highest all-time total in the 148-pound weight class and is an Arnold Classic WPO Champion in the lightweight division.
Schwab is now bringing together all of the knowledge his experience has granted him. In this fourth video inquisition with Schwab, Senior Content Manager Steve Colescott investigates the coaching work Brian does with Orlando Barbell members.
Why does Brian work with average lifters before they become powerlifters? (0:59)
What does Brian look for in gym members to determine if they could be powerlifters? (2:05)
What common mistakes do average-Joe-turned-powerlifter gym members make? (2:47)
What physical and mental traits make someone a champion? (3:40)
Related Articles
How Schwab Developed His Training Philosophy
Two Decades at the Top: Schwab's Secrets to Longevity
WATCH: Unrecognized Legend of the Sport
---

Loading Comments...