WATCH: Andrey Malanichev — RPR, Powerlifting Culture, Injury Prevention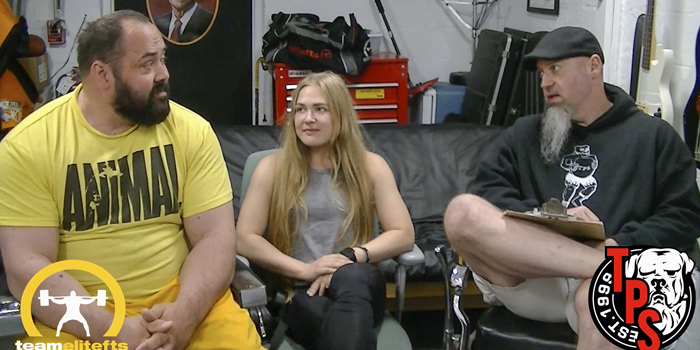 When I started TPS, I never expected that I would create an environment where I would be lucky enough to meet the legends of my favorite sports, powerlifting and strongman, and then just how humbled I would be to learn that they would want to train at my gym. My main goal was to start a kick-ass gym that encouraged people to smash weights and excel in the sport. Still, nearly two decades later, we're at the top of our game. I certainly can't complain, it's a rewarding job, and I've had the fortune to meet many of the greats in this sport over the years. Yet, one of the biggest perks is that I've also been lucky enough to train with many of them as well.
For the past two weeks, I've had the privilege of spending a lot of time with powerlifting legend Andrey Malanichev of Russia. His resume is loaded with several impressive accolades including setting more than 20 world records, five-time winner of the Cup of the Titans, and champion of many other international tournaments. This interview gives you the chance to learn more about Andrey, his training techniques/philosophies (focus, RPR, injury prevention, time off), including his views on sport history/culture found in the US and Russia. Thanks to Yana for the interpretation of this interview (part one of two).
EliteFTS Video Log Andrey Malanichev Interview Part 1 June 7, 2018 from TPS Method on Vimeo.
Since I knew that Andrey had a fascination with history, I thought it would be appropriate to dig a little deeper into the psyche of such an honored master of our sport. When I inquired about what his favorite thing was about Boston was, he said that he enjoyed the Freedom Trail along with the various other parts of the city that were full of energy from the past. I think I'll be his personal tour guide the next time he visits Boston.
Noticing a positive transformation in Andrey since he visited us last year, he's more mobile now than he's ever been after performing an RPR table treatment on him. When asked what he liked about that, he responded that he definitely benefited from it and stressed the importance of the connection between muscles and the nervous system. Another RPR benefit Andrey mentioned was improved sleep and even better dreams attesting to how life-changing our RPR treatments truly are.
---
RECENT: The Five Best New Strength Training Items from elitefts
---
We moved on to discussing the culture of powerlifting in the USA vs Russia and the role that social media is playing in the sport. Andrey explained that it's difficult to define which approach or culture in powerlifting is the best. The Russian culture emphasizes the basics whereas the American culture is more specialized, but one isn't necessarily better than the other. I certainly couldn't disagree with Andrey when he encouraged people to choose the approach that provides them with the best results. He also pointed out that you shouldn't get distracted by the so-called tourists in the sport, but rather remain focused on your own goals.
Although some powerlifters are attached to their phones during training and posting to various sites like Instagram and texting, Andrey isn't one of them. He's one of the few that still has that old-school approach. He takes training very seriously by dedicating all of his concentration toward competing and isolating himself from those distractions that hold many others back from achieving their goals. I agree, just put your phone away in the gym! Moreso, Russian powerlifters always seem to focus on the more significant aspects of the sport. Yet, Americans tend to focus on many of the micro details like diets, breathing techniques, etc. Andrey concentrates on things like percentage of load during training and levels of recovery, but strives to avoid most of the other small details. However, if the small details are helping you to achieve your goals, then you should keep them.
I concluded the interview by asking Andrey how he's remained at the top of his sport for over 20 years without sustaining any catastrophic injuries. According to Andrey, it's all about your approach. Regardless of the sport, athletes always need to listen to what their bodies are telling them.
To recap,
Andrey is a proponent of RPR treatments.
He's not too concerned about the differentiated cultures found in powerlifting.
He advises athletes to focus on the details that help them to excel.
He listened to his body to avoid major injuries over the years.
By the Minute
(2:49) RPR treatment experience.
(5:23) The culture of powerlifting in the US vs. Russia.
(9:20) Phone use during training.
(12:00) Why Russians focus on the bigger aspects of the sport.
(18:25) Avoiding major injuries during athletic career.
(20:00) Time off after competition.
(22:15) Recap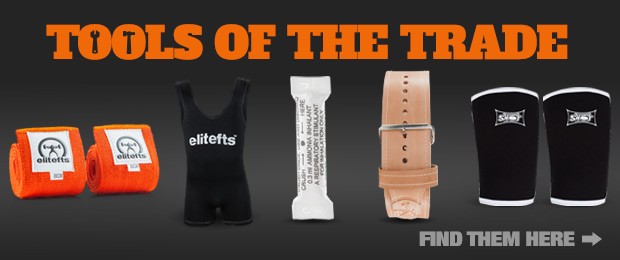 Loading Comments...