WATCH: elitefts Fitness Professional Summit — Transparency and Building Trust in Your Business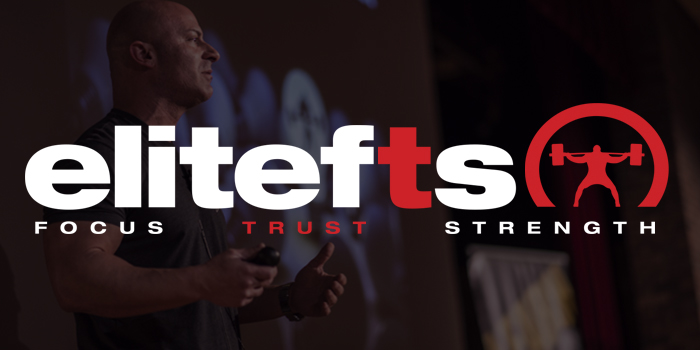 Originally published in December of 2017
In the previous two segments of Joe DeFranco's presentation from the Strong(er) Business: elitefts Fitness Professional Summit, he shared a very important tool for growing your business: the "Know, Like, Trust" factor. First, by sharing his own story in the industry in part one, he explained why your first step should be getting people to know who you are. Then in part two, he outlined the importance of humanizing your business to get people to like you. Now in this video, DeFranco moves to the final piece: building trust.
The number one way to accomplish this, DeFranco says, is by being transparent. Showing vulnerability and being transparent will do more for gaining trust than anything else. To explain how this has worked in his own life and career, DeFranco tells the story of what he considers to be one of the best decisions he ever made for his gym.
---
WATCH: elitefts Fitness Professional Summit — DeFranco's Story and How to Start Your Career in Fitness
---
During the storage closet years, DeFranco started to receive more interest in his training services due to Brian Cushing—still in high school at the time—working with him. This led to many parents wanting to bring their kids to DeFranco's. He started meeting with parents who would come in to "take a tour of his facility." These parents knew the gym was creating a buzz and had become known as the place to be for football players who wanted to get better. What they didn't know is that the gym was a storage closet. Every time a parent would walk in, they'd look around and ask the same question: where's the rest of the facility? 
At the time, DeFranco was still in great need of money and was just getting by paying his overhead costs. His focus was on trying to build more business. This led to a crucial moment with one parent, who gave him a particularly hard time about his gym, asking all the questions he hated: This is it? Where do you run? Why is it so small? Do you have air conditioning? 
Instead of being transparent, DeFranco knew he needed money and saw her as an opportunity to have another paying client. So he answered her questions with what he thought she wanted to hear. As a result, she signed up for 24 sessions, cut DeFranco a check, and the kid started coming to the gym. It soon turned into a complete nightmare: the kid came at the worst time, complained constantly, didn't want to train, and his mother stayed and watched over DeFranco's shoulder the whole time. After only six sessions DeFranco decided it wasn't worth being miserable and he cut the kid loose, refunding the parents entirely, including for the six sessions that had already happened.
---
RELATED: How (and When) To Fire A Client
---
The way DeFranco handled this situation is what really matters, though: he was honest about why he let the kid go. The next session when the father brought the child in, DeFranco sat him down and told him that the fit wasn't right. He explained the services he provided and what type of clients worked best with him, took responsibility for the mismatch, and even gave recommendations for trainers who would be better suited for the child.
DeFranco was relieved to have the situation handled, but didn't think much of it after it was over. It was a mistake to bring in a kid who didn't suit his facility, and he was just going to leave it behind him. Within two days, though, business exploded. The kid had gone back to his high school and was pissed off. He started telling other high schoolers that DeFranco had kicked him out. Instead of this story hurting DeFranco, it helped him. All of the young lifters and athletes who were serious about training became interested, because a reputation was built that DeFranco's gym was a place where you would get kicked out if you didn't show up ready to work hard. Committed athletes and lifters started calling DeFranco wanting to know how they could go through his screening process—which didn't even exist—and join the gym.
This had a ripple effect on everything about the gym. The small space in the storage closet that had once been a bad thing for DeFranco became the very thing that people came to see. People started wondering if this place where people were training and seeing drastic improvements was really a storage closet.
DeFranco didn't plan this, but by being transparent, the situation worked in his favor. Being honest about who he was and what he provided changed everything.
By the minute:
(0:40) Responding to the question, "Where's the rest of the facility?"
(2:53) The mistake of lying to increase business
(4:55) How DeFranco kicked out a kid out of his gym
(6:40) Business growth from an unexpected source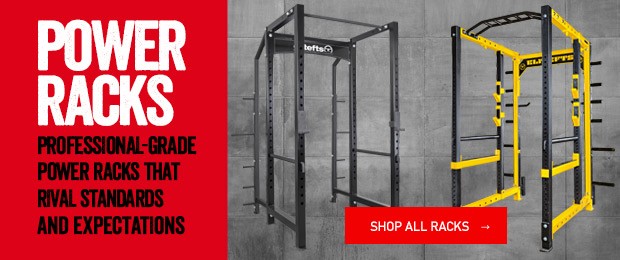 Loading Comments...