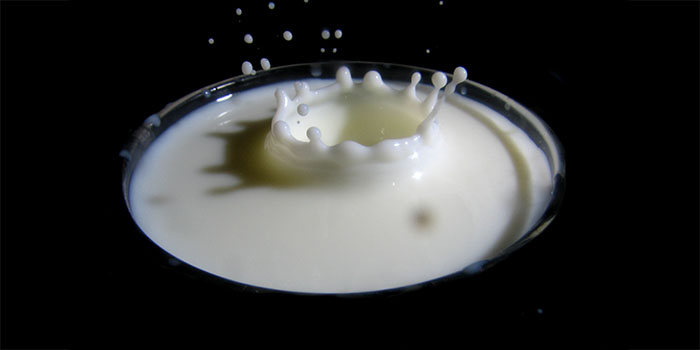 In one of the strangest fitness trends yet, it has been reported that some athletes are turning to breast milk to find a competitive edge.
Monday morning Komon News, a Seattle-based daily news publication, ran a short investigative story on fitness-related consumption of breast milk, and even tried to get in touch with several Lactate Lovers.
The staff had a hard time finding anyone willing to fully own-up to the practice, though:
We spent days contacting CrossFit gyms, bodybuilders, and other fitness centers to learn more. The conversations with people, from more than 20 businesses, usually started the same way -- silence followed by a burst of laughter.

"I thought it was a joke actually," said Jake Platt, owner of Northwest CrossFit.
 
Platt, like most people, knew nothing about carb-loading with breast milk before workouts. A few people we contacted said they'd heard of it, but didn't know anyone actually doing it.

"I would never in my wildest dreams think somebody would be drinking breast milk for performance," said Platt. 

A search of online forums like Onlythebreast.com is where we found classified ads for "men buying breast milk." A Portland man, who declined an on-camera interview because of the negative perception, said by email that he buys and drinks breast milk for health and workout purposes. He said his friend, who's a doctor, introduced him to a life of fresh, raw, and natural products. 
The news source could be embellishing from an isolated incident, but breast milk for bodybuilders wouldn't be the craziest thing we've heard in this industry. If you're interested in their full story, you can find it here. 
But maybe Arnold wasn't right after all; maybe milk isn't just for babies. 
If you have experience supplementing with breast milk, please email jordanh@elitefts.net immediately for an interview.
Disclaimer: elitefts does not support the adult  consumption of breast milk for fitness (or really any) purposes. If you feel you must try this, speak to a doctor first and purchase the breast milk through legal means.
Header image via flickr, Andrew Magill