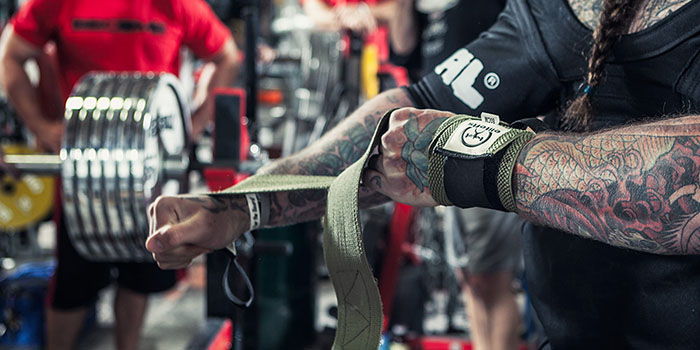 Elitefts has announced official completion of the testing phase for new knee and wrist wrap designs. Purchasing Director Chuck Kimerline has overseen much of the development process.
"The rigorous testing process is important with all of our new products," Kimerline said. "More than a dozen styles have been painstakingly tested and developed to give users the biggest possible advantage on the platform."
These are the first wraps to be released since 2012, when the immediately-popular Krait Wraps premiered. With over a year of testing, feedback, alterations, adjustments, and reinforcements, the production process is nearing completion.
Several concerns with other wraps on the market, such as stitching stability and logo longevity, were addressed during development. Details are shown in the below photo.
More information regarding the strength and flexibility of these wraps will be posted before the products are released for sale summer 2015.