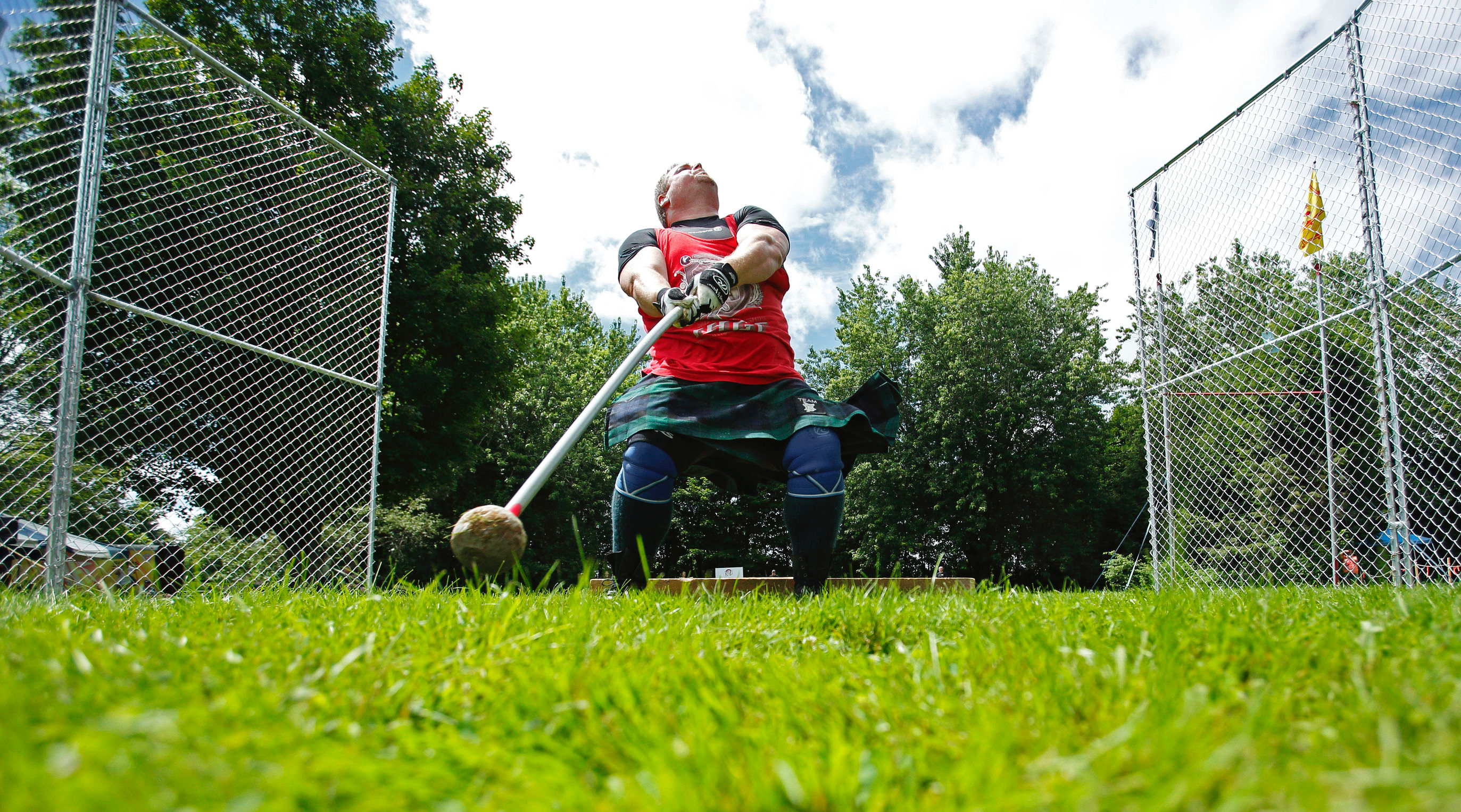 Hafþór Björnsson (Thor) raised the bar again at the New Hampshire Highland Games at Loon Mountain this past weekend, breaking two world records in the process.
Thor is well known for his role as "The Mountain" in the hit series, Game of Thrones. He has also found a niche in strength sports earning three Europe's Strongest Man titles, and seven Iceland's Strongest Man titles. These accomplishments do not come as a shock when we consider the fact that he weighs in at over 400 pounds and stands just shy of 7 feet. If you are interested in learning more about Thor check out his website here.
Above we see "The Mountain" pressing 341 pounds overhead and topping 19'9 on the weight over bar event this past weekend at Loon Mountain.
For the past 40 years, athletes have gathered at Loon Mountain to compete in Highland Games events and celebrate Scottish arts and culture. The competition portion of the event is comprised of a mixture of traditional strongman movements including the hammer throw, weight over bar, and the stone carry. A comprehensive history of the event can be accessed on the organization's website.
elitefts athlete Andy Deck recently competed in the 74th annual Aberlour Strathspey Highland Games in Scotland. You can learn more about what he describes as the most amazing trip of his life here.
This weekend, athletes will be competing at The Celtic Classic Highland Games and Festival in Bethlehem, PA. For more information on this event and future games, visit the Association of Scottish Games website.
Header image courtesy of Jamie Roach © 123RF.com