OSU Football Practice Starts August 2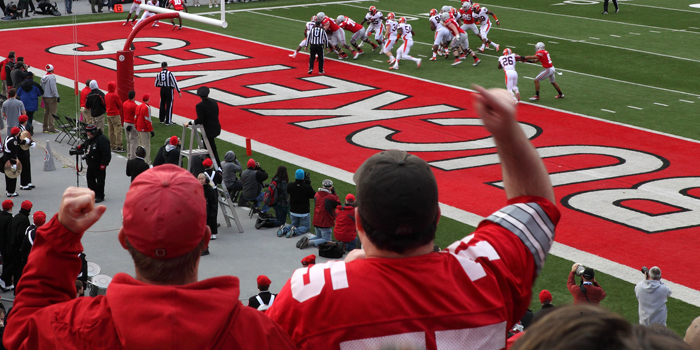 Buckeye fans, it's (almost) time to go buck wild because football practice is about to start!
The upcoming 130th season is an exciting and nerve-wracking one, as former Ohio State University Head Coach Urban Meyer retired in January, leaving the program in the hands of Ryan Day. The defensive staff has also changed, and OSU has also hired a new passing game coordinator/quarterbacks coach.
Day's first camp and the team's first practice of the season will kick off Friday, August 2nd. All practices will be at the Woody Hayes Athletic Center. According to 247Sports, there will be a 30-minute-long open window for taking videos and photos starting at 9 a.m.
Following August 2nd, the preseason practice dates are as follows:
August 3rd
August 4th
August 6th
August 7th
August 8th
August 9th
August 10th
August 12th
August 13th
August 14th
August 15th
August 16th
August 17th
August 19th
The first day of classes starts on August 20th, and the first game of the season will be on August 31st.
Header image credit: Sam Howzit © Flickr
Loading Comments...