This news post is part of a weekend series of live updates from the elitefts Sports Performance Training Summit. The elitefts staff will share all things educational and entertainment from the sold-out conference. You may not have been able to make it, but we're going to do our best to make you feel like you're right here with us.
The second presenter of the day, Mike Robertson, has earned his personal and sports performance training clout through his ability to keep athletes healthy. For him, the first step in developing a training program must be to remain healthy. If your program injures you or doesn't improve your health, nothing else about the program matters. Strength and speed means nothing if you're standing on the sidelines with crutches.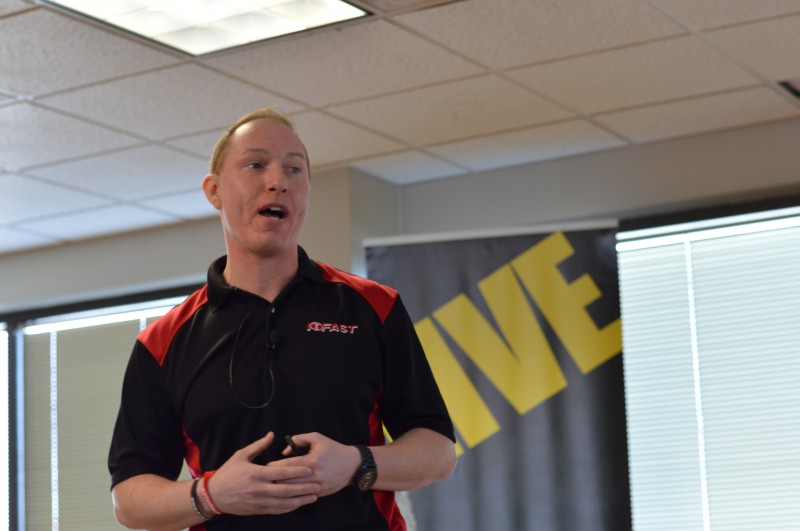 The first part of staying healthy in Robertson's protocol is the release phase. This phases most common form?
Foam rolling. Robertson has some general guidelines to follow:
Foam rolling works like the poor man's massage. It can offer relief from pain and allow more fluent movement. 

Foam rolling sends the message to your brain that a muscle is tight. When successful, the foam rolling helps create signals that loosen the muscle and create improved range of movement.
If you have to foam roll everything, consider a different approach to solving your issues.
Know why you're foam rolling. Is there a designated purpose for soft tissue release on the specific muscle group you're targeting?