Special Announcement: The Birth of the StrongMom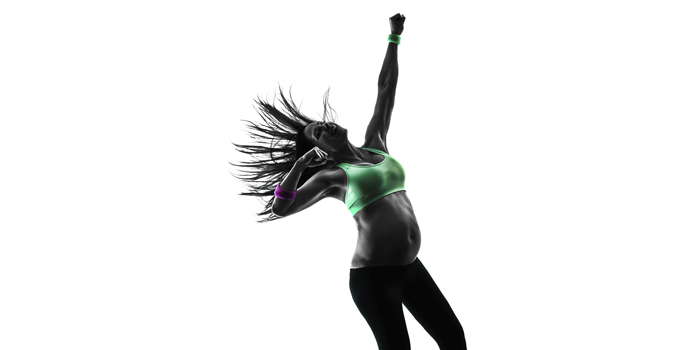 The sport of strongman can be unforgiving. Training cycles can be long and arduous, hours in the gym dedicated to training lifts and events most people have never even heard of. Progress can be slow and incremental, barely a notch in the right direction, but still, progress nonetheless. The months, weeks and days leading up to contests are sometimes fraught with strict dieting or as the hours close in, water loading. Add recovering from childbirth and getting back to training for new moms, and the seemingly endless difficulty of the sport grows exponentially.
"Like all new moms, I was facing serious sleep debt and that made both training and recovery much more difficult," said Gina Melnik, mother, strongwoman competitor, and co-founder of New England Women of Strength (N.E.W.S.), a group aimed at helping women connect with and support one another in the sport. "Feeling so much less strong in the gym while simultaneously dealing with crushing exhaustion and intense time constraints was really discouraging at times."
Women still remain in the minority of the sport, but the rise in popularity among females is undeniable. With the introduction of groups such as N.E.W.S. and Ladies Lift Here (LLH), and the rise in number of women's only contests, more and more women are finding their way into a sport that was once strictly a man's game.
"When I first started with North American Strongman in 1997, there were only 1 or 2 women [in a contest]," explained Dione Wessels, CEO and President of Strongman Corporation. "When I competed several years later at my first nationals, I think there were 9 or 10 women. That was a huge event for the ladies at that time.
"Fast forward to 2014," Wessels continued, "where we had maybe 40 women. I was elated."
With the growing number of women in the sport, strongman now faces new issues exclusive to the female population. One such issue is how to help women return to the sport following the birth of a child.
Getting back to an exercise routine post-partum can be daunting. Add to that the fact that strongman training involves heavy weights, odd implements and seemingly impossible events, returning to a pre-baby regimen can often seem highly unlikely. Factor in things such as dealing with a newborn, breastfeeding, limited training time and a host of other issues, and it's a wonder any new mom can make it back to the top of her pre-baby strongman game.
Gina Melnik. Photo courtesy of Izzy Berdan.
Melnik and her N.E.W.S. co-founder Gina Cravedi, however, have come up with a policy to aid new moms as they return to competition in the sport of strongman. Calling the policy "StrongMom," the two women have effectively created a new class of women competitors in Strongman Corp.'s amateur division (formerly North American Strongman). For the two years following the birth of a child, the policy states, a woman has the opportunity to compete as a novice, regardless of past competition history or placement in Strongman Corp.'s contests. The competitor is essentially an exhibition athlete, and therefore cannot win any prizes or trophies or qualify for Nationals.
Melnik and Cravedi are hoping that the creation of this "class" will simply help post-partum female competitors get back to the sport when the odds are seemingly stacked against them.
"We hope this policy gives moms who are passionate about the sport a way to dip their feet back in without the pressure of feeling like they need to be the level of athlete they were pre-baby," said Cravedi.
"Every StrongMom Athlete, regardless of how much she lifts on contest day, will be a powerful example for all those who want to be moms, but also feel scared about what it means for their lifting," added Melnik, who has one child and is now expecting her second. "What could be more inspiring to aspiring moms than seeing StrongMoms actually making the comeback dream happen? They'll be inspired, less anxious about the future, and when it's their turn, they'll know who to talk to for guidance."
Amanda Rose Kulik, founder of Ladies Lift Here, a strongman promotion and apparel company, was the first to help Melnik and Cravedi get the policy out to the public. Kulik adopted the policy at the end of January and will enact it for all upcoming L.L.H. shows, including this July's Lift Free or Die contest, hosted in conjunction with N.E.W.S.
"Currently five months post-partum with my second son, I can attest to how long it can take a woman's body to readjust," explained Kulik, who competed in the sport in 2012 and 2013. "I love that Gina [Melnik] proposed a two year period. Many new mothers can understand that a year may not be long enough."
"My hope is that women who have already been involved in the sport, will come back," Kulik continued. "One of the biggest ways we lose women in strongman, is once they begin, or continue, having families. I hope this sends the message to women that says, 'we want you; you matter.'"
Wessels also spoke to the fact that oftentimes the road back to strength can take longer than expected.
"I think a policy much as this will show women that the sport is supportive of them as well as shows concern for any woman getting back into the sport too soon before Mother Nature is ready," she said. "This will show that women can do basically anything and will create much more popularity."
The support of the strongman community, beyond the StrongMom policy, is one factor that Kulik, Cravedi and Melnik hope all competitors, not just new moms, embrace.
"In a world that tells [new moms] 'go back to work,' 'get back to normal,' 'lose all the baby weight,'" Kulik explained, "we are saying 'take your time, get strong, come back when YOU are ready.'"
"My favorite part of this sport is its welcoming and warm community," added Cravedi. "Through this effort we want to welcome those moms back in with open arms."
Melnik harkened back to her first contest post-partum to highlight the supportive nature of the sport.
"Everyone gave me crazy-awesome support," she explained, "and it was amazing to feel like an athlete again and reconnect with the community."
When asked what advice she would give to other new moms returning to competition, Melnik kept it simple.
"Just sign up," she said. "You have the whole sport rooting for you."
The Ladies Lift Here StrongMom policy can be found here.
The Strongman Corporation StrongMom policy can be found here.
---
Julia Holthaus is a freelance writer and stay-at-home mother to three girls, ages 6, 5 and 2. She has competed in strongman on and off since 2012, and most recently placed second in the middleweight open division of the 2015 Battle of the Belles. She is currently on hiatus from the sport, awaiting the arrival of her fourth child this summer.
Loading Comments...