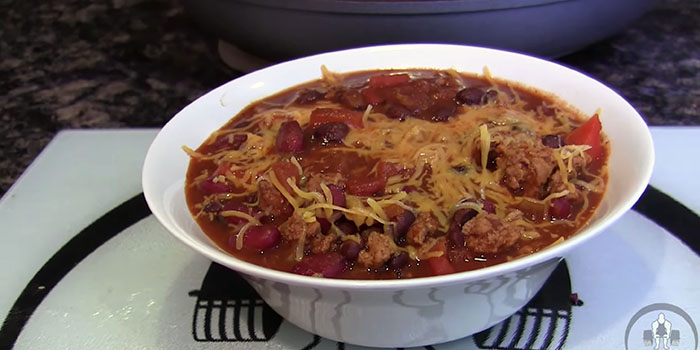 We're going through a cold winter here in Ohio. Last week we had negative temperatures for three consecutive days (that's Fahrenheit, if you're reading from anywhere outside of the stubborn, non-metric United States). The coldest recorded February temperature in London, Ohio for the last 100 years is -19. Last week it was -15. We don't like the cold, and we aren't happy.
To keep warm, we started searching around for some hot-food recipes. Maybe they'll help us survive 'till spring.
Derek Howes of The Protein Chef YouTube Channel has a Turkey Chilli recipe that'll help everyone who is currently in Winter Survival Mode. It's also macronutrient and diet friendly:

There are dozens of other protein-focused recipes on his YouTube channel, if you'd like to check them out. 
Header image via YouTube, The Protein Chef