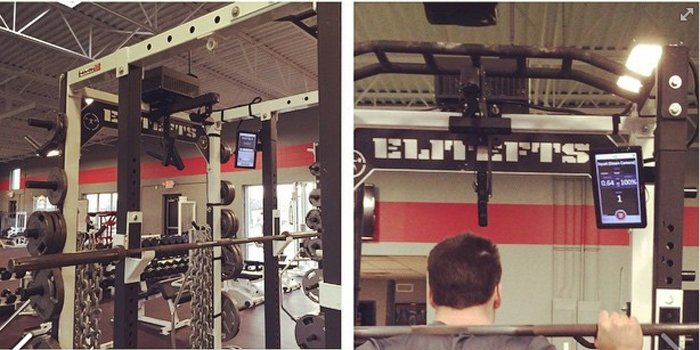 Simoneau Sports Performance gets more high tech!
From Mark Simoneau via Simoneau Sports Peformance Facebook Page:
I'm excited to announce that this weekend we added six EliteForm Integrated PowerTracker's to our EliteFTS power racks! In my opinion EliteForm has developed the most complete performance monitoring and data collecting/storing system available today.
With this system every rep and session is maximized, competition is raised and its no longer just about how much you lift but how explosively you do it... Also with this system every set and rep can be recorded and technique can be coached right on the spot with visual reference. We'll also be able to give immediate feedback to our athletes specific to their bar velocity as well as power outputs along with historical data. As coaches it will give us a wealth of valuable information, including how each athlete is recovering and adapting.
This is a tool that I have been dreaming of bringing to the gym for awhile now. To see it come to fruition is very exciting! As always thank you to our SSP family for all of your past and future support! Can't wait till tomorrow's sessions!