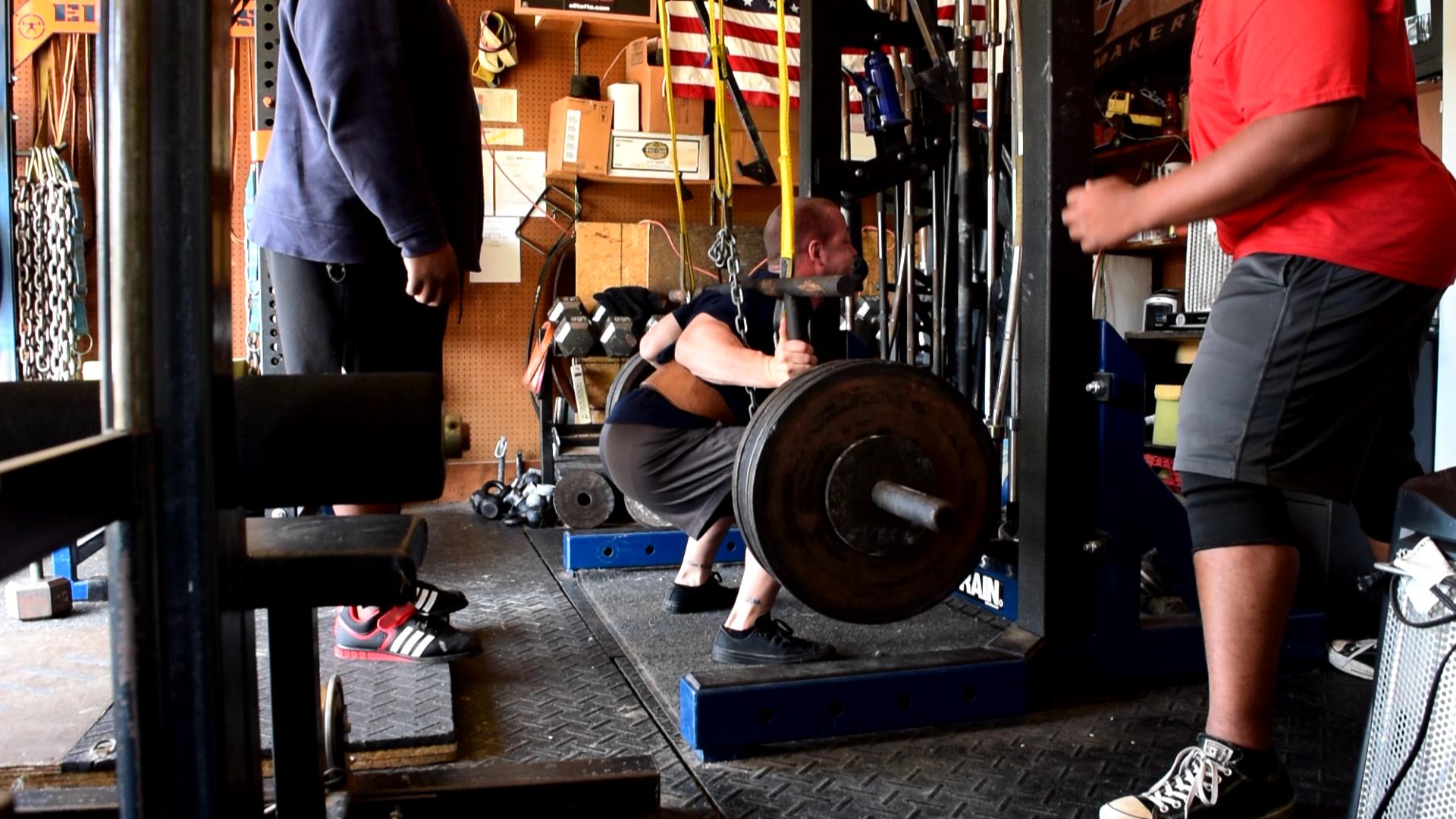 While I might not still be back to 100%, I'm healthy enough to compete bench only. Therefore, I am currently in meet prep, where I will compete at the APF/AAPF Summer Bash on July 29th, 2017. I'll be competing the 132-lb. weight class, multi-ply, where I look to bench press 500+ pounds, yet still mending my low back issues.

For programming and coaching inquires, please email SmitleyPerformanceSystems@gmail.com or visit brandonsmitley.com
---
Tuesday marked my final lower body speed day before the meet. With the odd weeks, I basically just combined two speed weeks into one, with increasing the weight half way through on my squats, and then taking a few straight weight singles on deadlift. I was really hoping that with the way things were feeling the week prior that I would be able to get to a 405 pull for a single with the hook grip, but after the way 375 felt, I just decided to shut it down and move on. No reason to do anything stupid 11 days out. Otherwise, a pretty decent training session.
---
Items Used in this Training Session
Cambered Squat Bar
Box Squat Box
EZ Loaders
Chains
Texas Deadlift Bar
Mini Band
Blast Straps
Warm Up
PRI Breathing Work - 5 min
Hip Flexor Stretch - 30 sec per leg
Leg Swings (forward and side to side) - 10 each
Single Leg RDL - 10 per leg
Bulgarian Split Squat - 10 per leg
Goblet Squat - 10
Standing Band Crunch - 15
A1) Cambered Bar Speed Box Squats vs 3 Chains Per Side
65x10
65x5 - add chains
115x3
135x2
155x2
185x2
205x5x2
230x5x2
B1) Sumo Speed Deadlift vs Quad Mini Bands
135x5
135x5 - add bands
185x3
225x2
265x1
295x4x1
C1) Sumo Deadlift
335x1
375x1
D1) GHR (Elevated)
4x15

E1) Reverse Hyper
3x20
E2) Blast Strap Fallouts
3x15
---