5 Essential Items That'll Keep You Warmed Up Without Doing Warm-Ups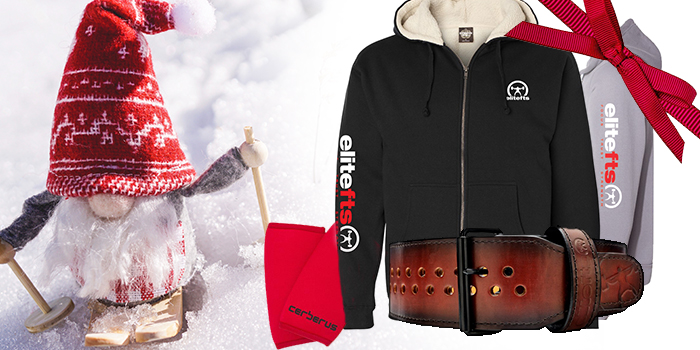 Here's an elite list of things you didn't know were essential. Each of these will make your gym time more enjoyable and more effective. Some of these I have and can vouch for; some of these I want myself; and all of these will get you through the cold ass winter and beyond. Go Team elitefts!
A belt isn't just for Xmas; it's for life. Plus, it's in a shade of red that wouldn't look out of place on Santa Claus himself. It's a pioneer-cut belt with half-inch adjustable holes, so if you gain some weight through the holiday season from eating like an asshole, you can still have a perfect fit, and with a lifetime guarantee... is there any question why this belt is first on the list? I got mine a few months back, but you should get yours for Xmas.
This is 100 percent necessary. Imagine all the cold mornings or cold nights heading to the gym in the upcoming months… now imagine a sheep hugging you on the way. You need a lined hoodie like this to keep you warm.
It's winter, it's cold, and Dave says fuck warm-ups. These will protect your elbows during all your pressing and more. If they ever go on sale, grab them with both hands.
It's winter, so you need more than one hoodie, you unwashed cretin of a powerlifter, and this is my favorite from the site. It's not as warm as the one above, but it's the perfect lightweight add-on.
Both are excellent additions to the gym bag, especially for accessory movements. They allow for movement and aren't uncomfortable like a lot of competition-ready sleeves, so these can be used to train all year.
If you get any of these, you'll soon wonder how you ever lived without them. Top equipment and a top company.
---
Kevin Dickson, 27, is a former NCAA swimmer-turned-powerlifter from Scotland who now lives in New York. He recently competed in his first official meet.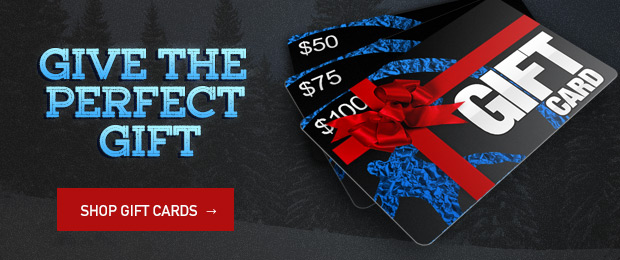 Loading Comments...