5 Items for a Fatter Christm-ass Than Last Year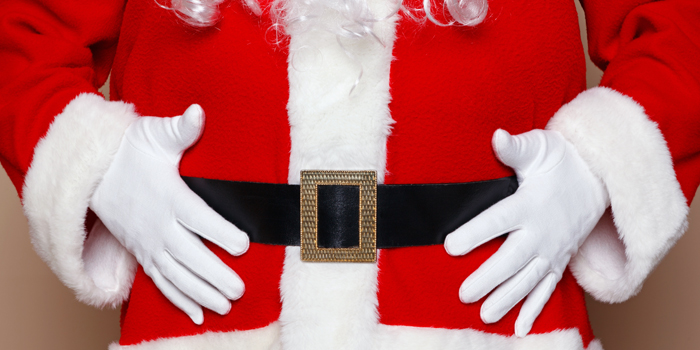 Less than a year has gone by, and I'm still abiding by the same rules as I did with my article that was published last year. The objective of a list through elitefts is always to find tools and apparel to support the fattest version of myself.
Sadly, it is mid-November and my body fat is still under 20 percent. However, the holiday spirit is great within me, and as we rapidly approach the holidays, I'm going to loosen my belt and begin my preparation to be just as jolly (and fat) as Santa Claus yet again. The calories have been substantially increased, and I have been meticulously trying to avoid hitting 10,000 steps on my smartwatch.
Here are the five items that I believe can help anybody truly guarantee that Christmas 2019 is the fattest it has ever been:

Gone are the days of bending over without feeling like you're going to vomit (vomiting is a waste of calories anyway). Everybody knows it takes a lot of blood and willpower just to get down to the bar. To make yourself the most efficient man in the gym and to avoid wasting any of your energy bending over, this jack is guaranteed to help.
In every single photograph I've ever seen of Dave Tate, he's wearing one of these. It has to be cozy. The universal big man outfit seems to be some slide-on shoes or sandals coupled with shorts and a great hoodie. I've got to dress like the big men if I want to be one.
Depth, as my leverages change throughout this bulk (or just my life of never-ending bodyweight gain), seems to be when my stomach comes in contact with my thighs. You might not believe me, but this causes quite the skin rash. Coverage is the best option in my opinion.
Last Christmas was spent getting the bodyweight up, and now that I am familiar with that, this Christmas is devoted to preparing my dumb ass for the lifestyle associated with being so fat. These two items are crucial.
This is arguably the most important as you climb the scale upward. Have you ever driven to the gym, arm elbow-deep in a bag of pork rinds, digging away at the remaining few greasy bites, just hoping and praying that your pancreas is doing its thing and that you don't go catabolic?
A bar with insufficient knurling isn't going to cut it. This super aggressive knurling will be the only thing that my fat, sweaty hands and neck rolls will be able to hang on-to.
Christmas is the perfect time of year to avoid doctor's visits, enjoy great food, and string together a few hours with your beloved (or not so beloved) family members. While your keto cousin and diabetic grandmother stress over their diet decisions and stay away from the dessert tray, go all in. Make Christmas count this year.
---
Austin Mayfield, a fourth-year student at Grand Valley State University in Allendale, Michigan, didn't start lifting to get smaller. He's been competing in powerlifting for about three years. Prior to that, he played a year of NAIA baseball before deciding he wasn't cut out for that. In the coming semester, he will be a volunteer assistant strength coach at Grandville High School while working with the women's lacrosse team at Grand Valley and doing fieldwork at Western Michigan University under their Olympic sports strength coach. Austin aspires to become a full-time collegiate strength coach, and elitefts has been a pivotal part of his informal education thus far.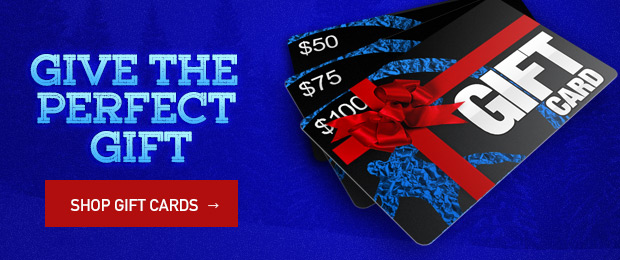 Loading Comments...