Building The Executive Meathead's Home Office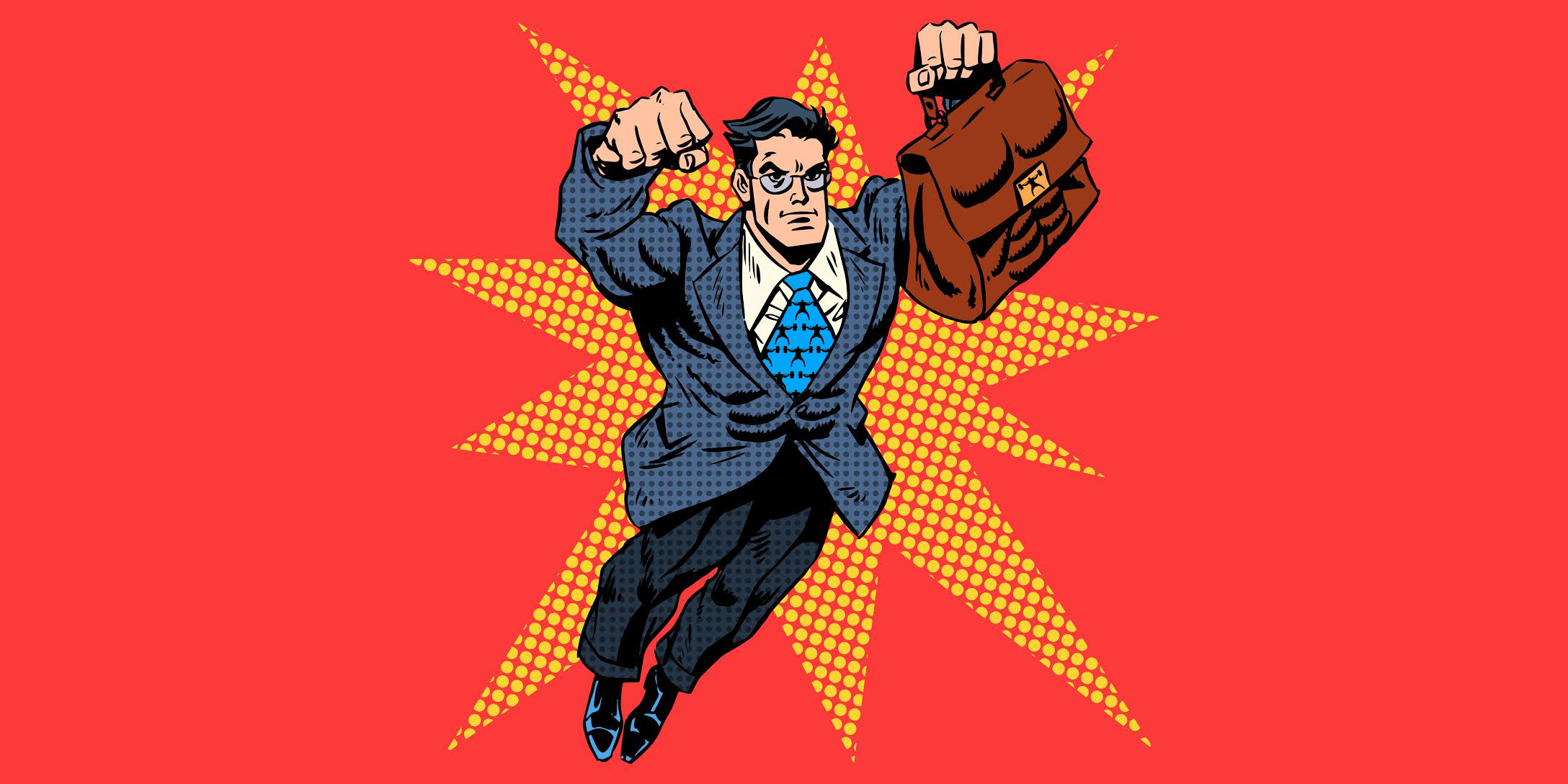 Originally published in February of 2016
I have to go on record that I really don't have a problem with commercial gyms. I have always enjoyed meeting and training alongside people who are working to get stronger. Sure, I get annoyed like everyone else when someone is "curling in the squat rack" or executing quarter squats; however, misguided and ignorant people are not exclusively found in your local weight room — they are literally everywhere you turn and the gym is the rule rather than the exception.
While I have seldom struggled with finding my motivation to train, I have found myself frequently inspired by my fellow gym goers, from the young lifters that are just beginning their journey to the old guys that are now beyond ego lifting, they have all added a lot more to my gym experience than they have taken away. So, as boring or unentertaining as it might be, my motivation to create and train in a home gym wasn't created from frustration, but from necessity.
---
RELATED: Finding A Personal Record Through Consistency
---
A couple of years ago, my wife and I made the tough decision to move back to my home town in order to spend time with my father who was ending a six year battle with cancer. I am from a small farm and ranch community in Wyoming and I knew that the "training scene" was going to be sparse at best. Unfortunately, after our move, we discovered that there wasn't a single weight gym in town and the closest viable location was over thirty miles away. To say the least, having a one-hour round trip drive four times a week didn't strike me as conducive to a busy professional and personal life...so was the solution to give up training and pick up golf or calf roping?  Nope. The solution was to call Matthew Goodwin, elitefts Director of Equipment Sales.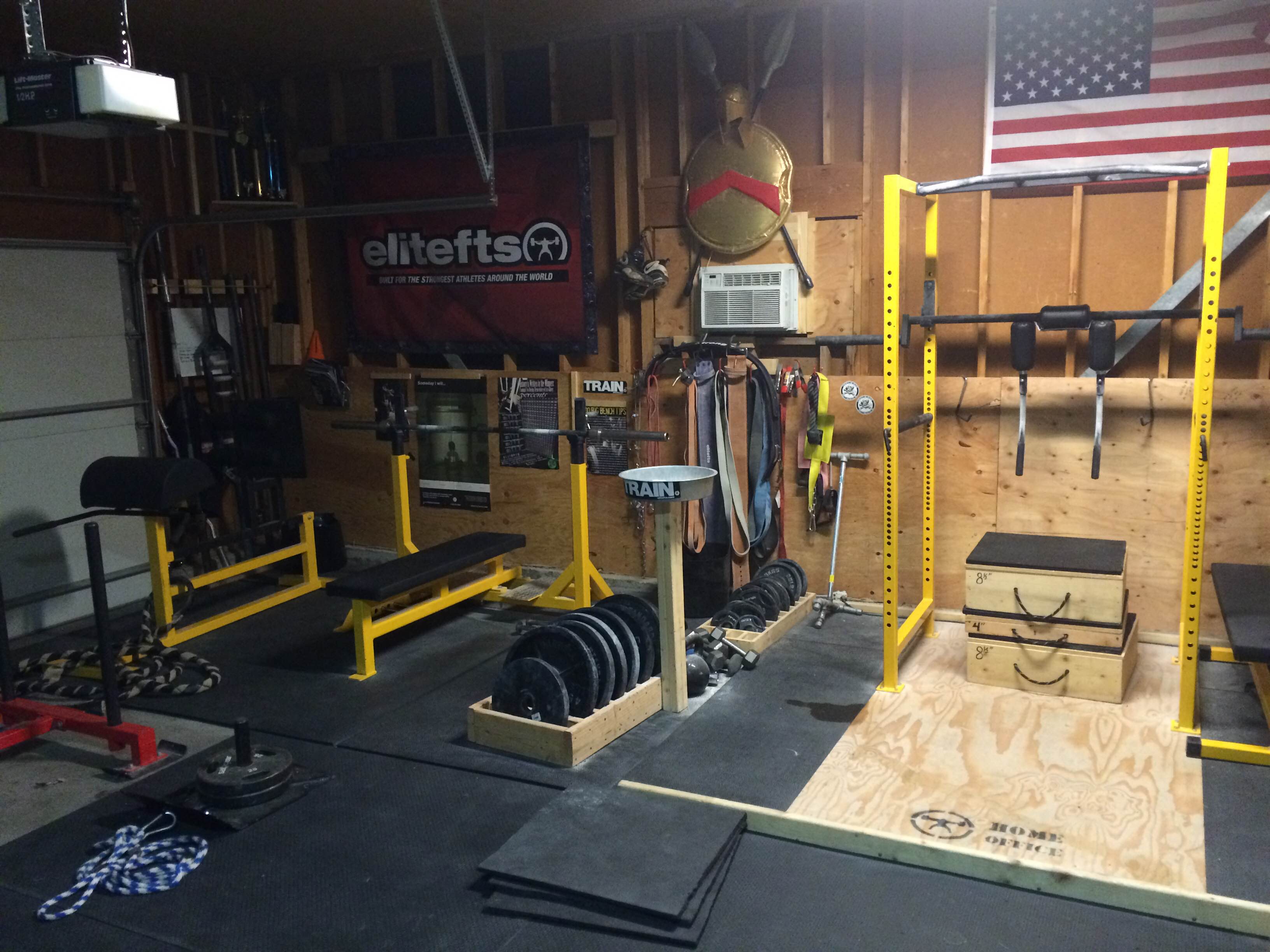 When I talked to Matt, I told him my budget and that I had half of a two-car garage for usable gym space. I definitely wanted to have a GHR and a power rack; however, the most important piece was going to be the flat bench, as that has always unapologetically been my favorite lift — both in preference and competition. This was the package that Matt put together for me:
While I am willing to admit that I am extremely biased when it comes to elitefts equipment, this bench is truly the best I have ever lifted on. The bench is wide and the non-slip surface really allows you to solidly dig your traps into the pad without moving. The adjustable J-hooks are great for lifters from my 6'7" training partner to my 5'3" twelve-year-old son. The band pegs are a great addition and the construction is rock solid. It is an impressive center piece to my home gym.
This is a great power rack, very functional and solid. While the 3x3 Collegiate Power Rack is, without a doubt, the gold standard when it comes to power racks, the Standard 2x2 Power Rack certainly fulfills my very pedestrian needs. I seldom go over 600 pounds and this rack easily handles loads this high and higher.
There are loads of articles heralding the benefits of the GHR and I, without a doubt, support the hype. I am 6'3" and weigh around 315 pounds and this piece of equipment easily supports someone my size. GHRs have become part of my daily workout regime and it is an indispensable part of my training programming regardless of what my goals are. They are also great for ab work.
I also had to order some bars and weights to go with the equipment. I was fortunate enough to already have an Econo Prowler® which I use the hell out of when the Wyoming weather is somewhat cooperative. However, I didn't have any weights or bars. The following is the rest of my order.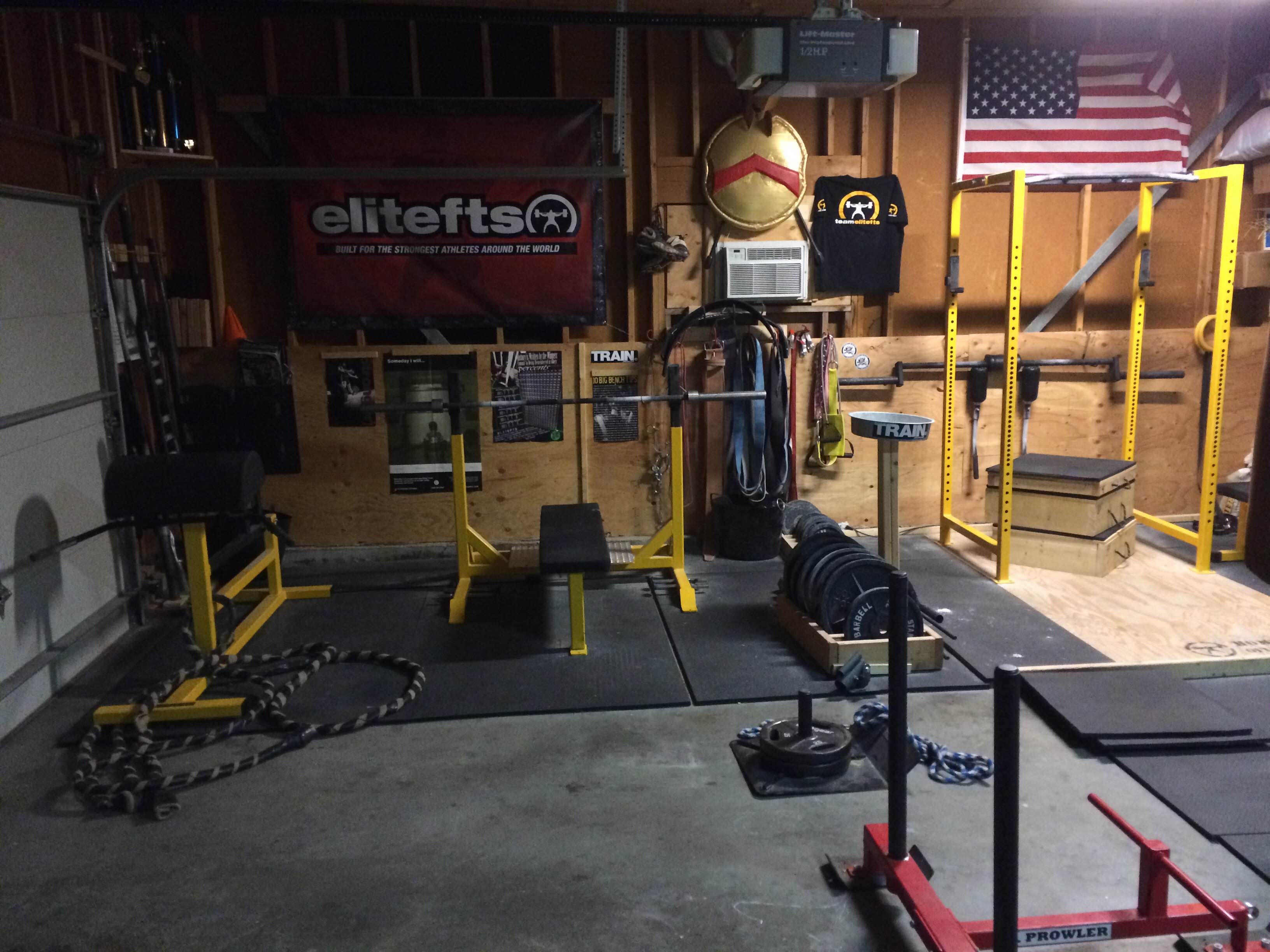 Great bar for benching, squatting, deadlifting and every other multi-joint, barbell movement you can possibly think of. I love the deep gnurling and the overall ruggedness of the bar. I also had to order around 700 pounds of plates to go with it.
This is absolutely a staple for any gym. My 39-year-old shoulders are pretty beaten up from years of high school and college football and this bar certainly gives them a break while also being able to squat reasonably heavy. In 2015, I ruptured my bicep tendon and this bar allowed me to squat and execute good mornings one-handed during my recovery after surgery. I wouldn't know what to do without it.
This is another great bar for old shoulders and working through injuries. It also allows for quite a lot of exercise variation as the bar is great for overhead presses, rows, curls, triceps extensions, and many other movements. I did a ton of chained bench pressing with this bar as I was recovering from my biceps surgery as well.
I have established a genuine love/hate relationship with this implement, but the benefits of having one have been very positive.  My house is situated on a pretty steep hill and sled walks have been a great exercise that have built up my GPP and have helped me drop weight when I have wanted to. It is also a lot better than being on a treadmill.
I've used the bands from elitefts for years. However, a new gym needed a new set of bands so I ordered a complete set, from mini to strong. They are great for providing resistance with barbell movements. However, I use them even more with accessory work in place of machines. They can definitely expand the capabilities of a garage gym.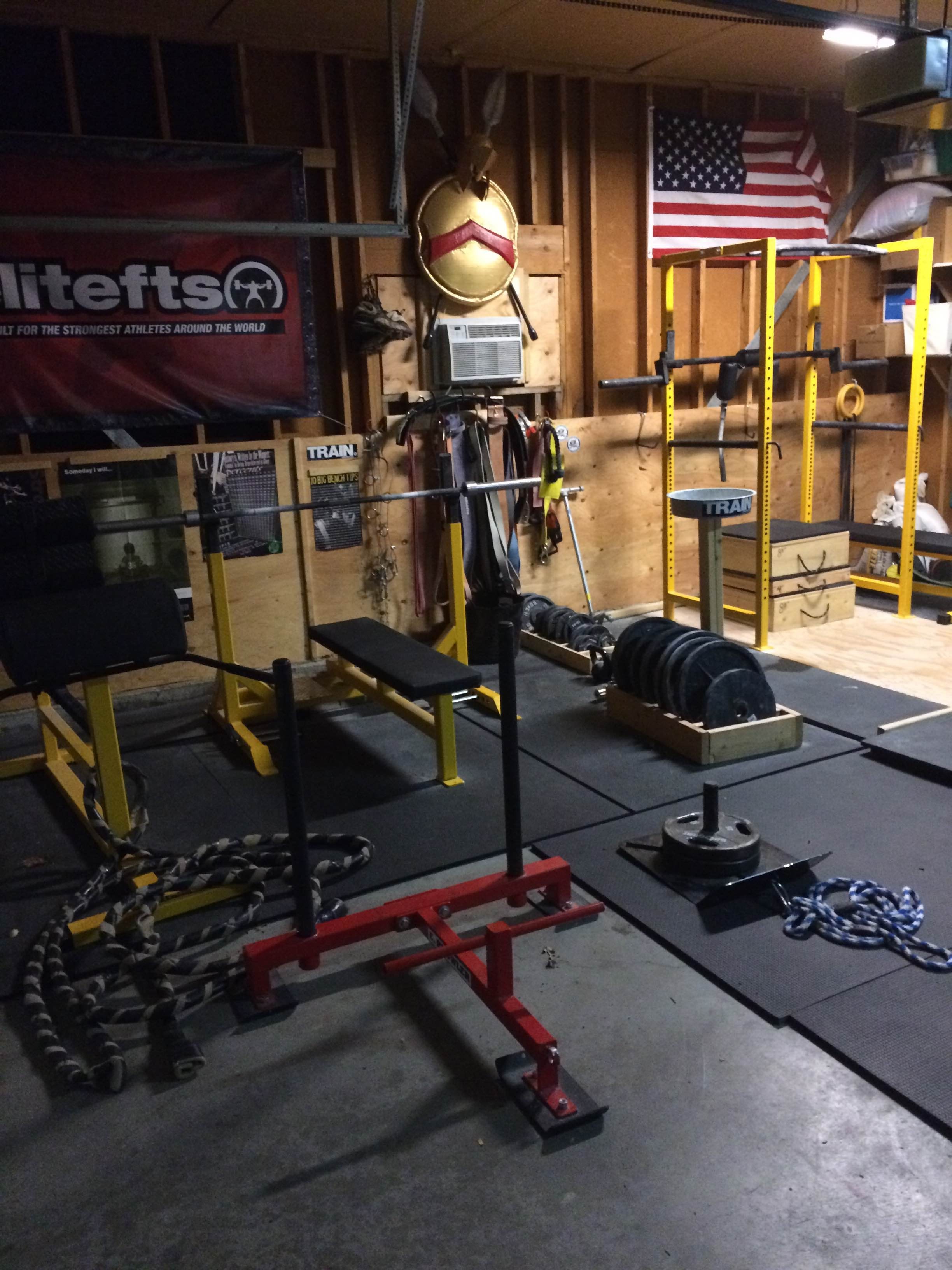 I have to admit that there are few things as exciting as seeing the delivery truck show up at your door to deliver your new equipment. After a couple of hours spent putting together and arranging the equipment in the garage, I was back to doing what I love. That was over a year ago and despite the biceps injury, 2015 was one of the best training years I have ever had.  Here's why:
Possessing complete control of your training schedule and location is absolutely amazing. There is no hoping that the gym is open after 9:00 pm. You never have to wait for a piece of equipment and you never have to squat to Neil Young. Weather, sixty hour work weeks, kids' events, holidays have absolutely no bearing on whether or not you get your training in. When all you have to do is enter your garage, distractions and excuses get eliminated.
When you train at your house, you do have the ability to determine who you train with. Garage gyms generally attract the type of people I love training with and I currently have a group of partners that really love to train hard and are wanting to compete. Training in my gym is by invitation only and the guys who come in have deep respect for my family and my house.
Most importantly, I am training harder and longer than I ever have before, but I am also spending more time with my wife and children. I love the fact that my boys can bring their cars or games into the gym and I can talk to them between sets. I love that my wife also uses the gym and that it gives us yet another thing we can share together. I no longer have to choose between my family and my training because both can happen at the same time.
---
MORE: How to Kick Ass in a One-Car Garage
---
In closing, I can imagine that many readers are doubtful that they can afford a setup like this. However, I was really shocked by how affordable all of it truly was. Matt was exceptional to work with and for the price of a decent tax return, I was able to get almost everything I wanted. I have not experienced one moment of buyer's remorse and I look forward to many years of training in my home gym. I am certain that you will experience the same.
Loading Comments...