Coaching, Program Design, Strength & Coaching
4 Rules of Training Professional Athletes (with Off-Season Program Sample)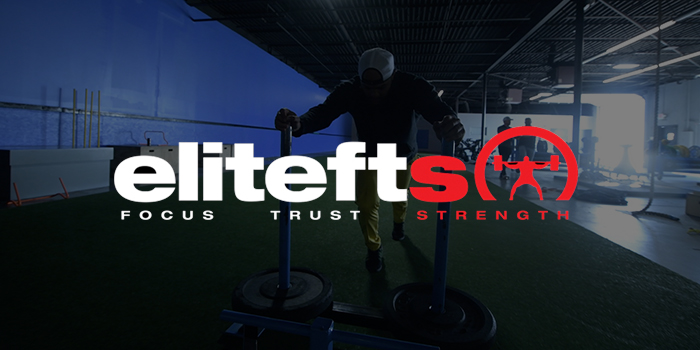 Training athletes is pretty cool. In a four-year time span, I went from training a few decent college athletes at a community center to designing and creating my own gym, brand, style, and methodology to training. At this point, I have trained nearly 50 different professional athletes from the NHL, NBA, NFL and other professional organizations. It wasn't as easy as it sounds. Four years ago, a few months after I opened 11athletics, I got a phone call from a local agent named Alonzo Shavers. Alonzo explained he had a local kid (Roosevelt Nix) that got cut on the first day of camp by the Atlanta Falcons, and that he was changing positions from a defensive lineman to fullback. Alonzo asked if I had any interest in helping him along with that change. He explained it was a long shot for Roosevelt to make it to the NFL, but a nice prospect to prepare for the CFL or even arena football.
So there it was. I mean, I had dabbled with a few high-level athletes in the past; I got to work with Kurt Coleman when he was in high school before he committed to OSU. Other than, that I was a high school athletic trainer and strength and conditioning coach, but mostly a trainer who spent his days training CEO's, lawyers, and business professionals. Now, here is the part where I tell you how great I am. I mean, I was an athletic trainer (athletic trainers never get any credit but tend to know more about athletes than the team doctor or the local physical therapists), so I knew how to rehab. I was also former high school strength and conditioning coach, so I knew something about programming. But the reality is, Roosevelt (Rosie) was special. He did everything I asked but earned everything he got. Yes, we trained hard. We thought it was the only way he could make it. He needed to be in better shape than anyone else who stepped into Steelers camp. And he absolutely was.
---
WATCH: 11athletics ⎯ Athletic Performance Facility
---
But let me back up. I did mention my own methodology to training. Don't worry, I'm not trying to sell you a book, a membership, or even an Instagram like. I honestly don't even care about the name Brian Saunders; I care about my family, my gym, and my brand. Through my short time as a gym owner, I realized that most trainers don't program even if they say they do, and they spend way too much time trying to rub elbows rather than getting the actual training done. Knowing this, along with a more-than-decent knowledge of the body, energy systems, and how you should never train into the lactate system (lies), I developed how I train.
I train (professional athletes) by these rules:
An athlete who is not in shape is significantly more likely to get injured.
Each second of every training session has a purpose.
Lifting heavy is important but moving properly is more important.
An athlete who cannot control their spine will get injured.
Let's go through each of these rules individually.
1. Condition your athletes.
The number one rule is to condition your athletes. Please re-read that sentence. Conditioning is a dirty word for a trainer; it really dumbs down the actual training, right? And I totally agree with that. Training athletes should be about teaching strength, correcting imbalances, the promotion of power, and reducing the likelihood of injury. I totally agree, and that's exactly what I do. I condition my athletes during each session without so-called "conditioning drills." Anyhow, before I write a book on rule number one, let's understand the second rule of training.
2. Use your time fully.
If I gave you a two-minute window to rest, it's probably because some nasty shit is coming your way. I really think the only time you rest between sets is when your athlete is dead or you are setting up the next series. My training sessions are one hour, and during that hour we have a number of things to accomplish. Those things will be done. My athletes are not coming to me to talk about their weekend, let alone mine. Each exercise in a series is completed one after another until all the sets are complete. No breaks unless I deem it necessary. I understand perceived level of exertion pretty well after 15 years of training. The training should be hard.
3. Moving properly is more important than strength.
I believe all professional athletes need to be strong. If they are weak, they will be limited. That being said, I rarely back squat, bar deadlift, or bench press my athletes. In Rosie's case, I never do (he is a non-bar loading athlete). We will, however, do heavy single-leg, single-arm, and other (heavy) accessory movements I can combine with (when able) variable resistance. My core lifts for Rosie are the single-arm snatch, variable front squat, single-arm dumbbell floor press, and goblet squat. These are not always the core lifts but the most common progressed for Rosie.
4. Athletes must be able to control their spines.
If you are asked to run through a brick wall, you better be able to brace yourself. I am a firm believer in core stabilization exercises. Planks are cool, but they don't get it done. I use a lot of unique stabilization exercises that you won't find in any books until after this article. I use bands, medicine balls, no BOSU balls (surprise), and progress these exercises with ever-increasing resistance and force. I know these two things for a fact: first, if the core is weak you will suffer extremity injuries, and second, if you cannot brace your spine in the NFL, you will be selling real estate or cars next season. A lot of what I do with Rosie is what I consider collision training. We cannot exactly mimic what happens on the field but we can place significant stress on the musculoskeletal system.
---

4-Day Off-Season Training Schedule Sample 
Now, before you get back in the lab, please take a look at typical four-day training schedule for Rosie in the off-season. Note that "hot spots" in the training schedule below refer to specific issues the athlete may have. I get my athlete doing some sort of activation and then I talk to them about what is tight, seems off, or happened from the last session. From there, (if we have an issue) I will immediately address that issue. If I deem the issue more serious, I will deviate from the scheduled work and modify the programming.
Day 1 — Movement, Power, Back
Glute Activation, Hot Spots, Shoulder, and Scapulas — 8 to 10 minutes
Ankle Stability, Unique Starts, First-Step Speed, Variable Falling Starts — 8 to 10 minutes
Series 1 — 3 to 4 Cycles:
Single-Arm Snatch — 3 to 5 reps each (heavy)
Hollow Mans — 20 seconds
Band Press — 8 reps
Series 2 — 3 Cycles:
Rest period of no more than one to two minutes.
Series 3 — 3 Cycles:
Mighty Mitt Pull-Ups — 6 to 8 reps
Single-Arm Kneeling Shoulder Press — 4 to 6 reps each
Banded Planks — 20 to 30 seconds
Rest period of no more than two minutes.
Series 4:
Rest for 45 seconds.
Day 2 — Movement, Power, Legs
Hip and Glute Activation, Hot Spots, Shoulder and Scapulas, Core Activation — 8 to 10 minutes
Lateral Movement, Transitions, Cognitive Agility, Single-Leg Hops— 8 to 10 minutes
Series 1 — 3 Cycles:
Medicine Ball Push Press — 3 to 4 reps (20-foot vertical goal)
Medicine Ball Granny Toss — 3 to 4 reps (20-foot vertical goal)
Single-Leg Plyometric Vertical Jumps — 3 reps each side to a 12-inch box
Single-Arm Side Plank Rows — 20 reps each
Rest period of no more than one to two minutes.
Series 2 — 3 to 4 Cycles:
Variable Front Squat (Progressive) — 4 to 6 reps
Single-Leg Stability Ball Curls — 6 to 8 reps
Single-Arm Band Pull-Aparts — 10 reps each
No rest window.
Series 3 — 3 Cycles
Rest period of no more than one to two minutes.
Series 4 — 3 Cycles
Day 3 — Movement, Power, Push
X's and Y's (20 each), Hot Spots, Shoulder and Scapulas, External Rotation (20 each) — 8 to 10 minutes
Medicine Ball Side Throws, Facing Oblique Throws, Broad Jump Throws, Medicine Chop (6 to 8 each) — 8 to 10 minutes
Series 1 — 3 to 4 Cycles:
Single-Arm Dumbbell Floor Press (Heavy) — 4 to 5 reps each
Single-Leg Glute Bridge Off Bench — 8 reps each
Rollouts — 10 reps
Rest period of no more than one minute.
Series 2 – 3 Cycles:
Kneeling Heavy Slam Ball Chest Toss — 4 reps (10-yard minimum; if not met, use a lighter ball)
Planked Rows — 6 reps each
Medicine Ball Anti-Rotation — 8 reps each
Rest period of no more than one to two minutes.
Series 3 — 3 Cycles:
Rest period of two minutes.
Series 4 — 3 Cycles:
Single-Arm Prowler Rope Row — As heavy as possible
Rocky Abs — 10 reps
Dumbbell Pullover — 8 reps
Day 4 — Movement, Leg
Hip Flexors, Hot Spots, Lateral Sliders, Hip Circle — 8 to 10 minutes
Falling Starts, Lateral Hurdles, Cognitive Ladder, Single-Leg Box Jumps — 8 to 10 minutes
Series 1:
Chaotic Agility, Deceleration, Variable Starts, Hands — 15 to 20 meters each
Rest period of two to three minutes.
Series 2 — 3 Cycles:
Goblet Squat (Heavy) — 5 to 8 reps
Single-Leg Step-Ups (Heavy) — 4 to 5 reps each
Banded Planks — 25 seconds
Rest period of one to two minutes.
Series 3 — 3 Cycles:
Dumbbell Variable Romanian Deadlift — 6 to 8 reps
Heavy Ball Twists into Wall — 10 each
---
Brian Saunders BS, MBA, AT, CPT, USAW has been in the health and wellness industry for over 17 years. Brian is the founder and owner of 11athletics, a gym located in Columbus, Ohio.  In the past, Brian has been employed at various facilities as a head athletic trainer, strength and conditioning coach, athletic director, and fitness director.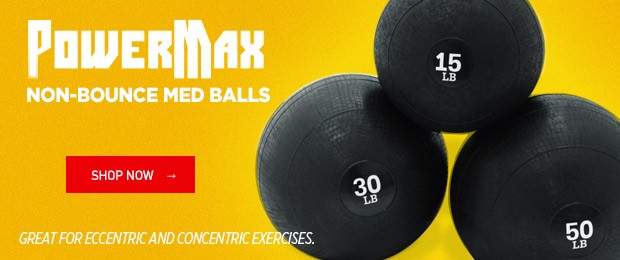 Loading Comments...