Five Huge Training Business Mistakes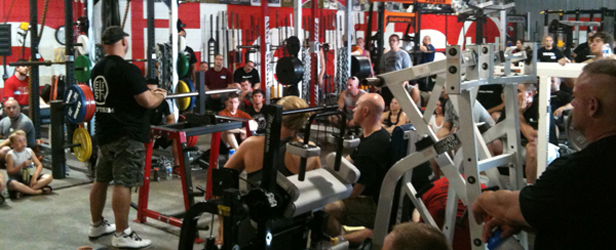 Running a personal training facility isn't easy, but it's not rocket science either. Since starting Synergy Athletics, I've learned a lot through trial and error (emphasis on a lot of error). Despite all that, the business has grown, and I've learned a thing or two. Hopefully, these tips will prevent you from making the same mistakes that I did and get you started filling your time slots instead.
Having poor referral systems
You need to decide what motivates your clients. I train athletes from ages 13–22 years old, and they are not motivated by free sessions. Most of the time, they aren't the ones who pay the bills.I decided to motivate them with either a free iPod or flip camera if they got two, hard working friends to sign up. I received four new clients in the first week. Now, when they are talking to their buddies, they're keeping their eyes out for me as well.

I also give my clients a free week in order to encourage the parents to refer friends. However, if you're a good trainer for their children, they'll be referring you anyway.
Not spending dimes to make dollars
The referral system is a great example of this. You will make that money back in a few weeks with the new clients, so make sure you're providing people with good incentives!There are many programs out there to help you set up your business as well as provide forms, insurance, advice, and more. If you spend hours researching these topics online, you aren't working on building your client base. Invest in some help whether it's an online program, a part-time worker, or a friend to help file things. (My wife has been essential in keeping records, which saves a lot of time!) If you aren't willing to invest in yourself and your business, what are you willing to invest in?
Getting flashy over results
Have you ever been to a training facility, looked around, and thought to yourself, "What the heck is that equipment for?" Make sure you don't get swallowed up in the newest trend. Personal trainers, especially those who are running the facility, need to ensure that the equipment is effective with space considerations. If you train a hybrid of Strongman and powerlifting athletes, don't go out there and buy some flashy elliptical machine. The equipment should fit your niche.
Specializing in everything
Last month, I met a trainer who does rehabilitation for the elderly, athlete training, fat loss programs, and yoga. That's just not good for business. Be really good at whatever you enjoy the most.Having strong skills in one area will help spread your name much faster. Also, this will get you quality before and after results that people in your niche care about. That doesn't mean that you should turn away a hard worker who insists on being one of you clients. Just make sure you're upfront about what you do.
Training everyone with a pulse
Nearly every new trainer makes this mistake—me included. It's so tempting to schedule someone who is willing to pay you. But here's the deal—that person will be a walking billboard for your business. Please ask yourself, "Does this person reflect what I'm trying to accomplish?"During my first summer running Synergy Athletics, I just wanted to get bodies in the door. I took on one person who was a terrible client. He would take weeks off, lie about the number of sets and reps he performed, and bring down the atmosphere. It was affecting everyone in the gym and driving me crazy. I found him a different local trainer who fit him better and was able to make a clean break.

Here's the gray area. Don't confuse an out of shape client with someone who is lazy or unmotivated. The particular athlete above didn't make the cut, but I've had plenty of guys come in who are out of shape yet work extremely hard and get great results.

Protect your training atmosphere! I'm proud to have these young men and women represent my training system.
Lastly, results speak for themselves. All the business advice in the world won't help a trainer who doesn't care about his or her job. If you're reading EliteFTS.com, obviously you do care about training. Good luck in your business and in your workouts.
Loading Comments...