Six Strategies for Surviving Tough Economic Times as a Personal Trainer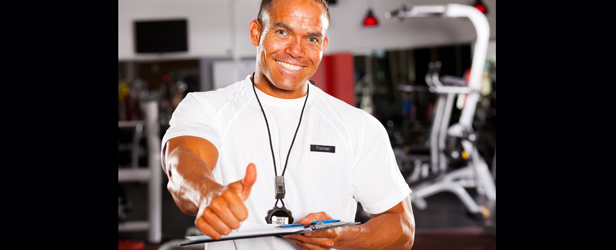 Some personal training businesses are struggling mightily right now, but others are thriving. Why? What's the difference between the two? This article will discuss those differences as well as specific ideas and strategies to help any personal training business or department not only survive but prosper.
Written goals
So simple and obvious, yet so overlooked. Why is it that personal trainers will sit down with new clients and set fitness goals for them, but they won't take the same short amount of time to do the same for their business? The reasons are numerous but beyond the scope of this article. What's important is that personal trainers set written goals for their business immediately.
Marketing and financial plan
Once the personal trainer has his business goals established, a fitness marketing plan needs to be created to reach those goals. Again, trainers will go to absurd lengths to perfect a fitness plan for a client yet barely have a clue as to how they will meet their financial obligations. It's imperative fitness professionals understand that while economic recessions don't last forever, another one will be coming at some point. Having a personal financial plan to weather the "rainy days" is common sense, but it's often ignored by most people—not just personal trainers.
Retention, retention, retention
A personal training business needs to focus on keeping the clients it already has. Again, this is very obvious, but many personal trainers panic when new business stops coming in regularly. In their efforts to attain new clients, the current ones suffer. Making certain that current clients are thrilled with the service they are receiving is the first step in the personal trainer marketing plan.
More networking
Now is not the time for any personal training business to stick its head in the sand, so to speak. Now is not the time for head scratching wondering what went wrong. More than ever, personal trainer marketing requires cost-effective methods for reaching new prospects. And few methods are better than getting out of the gym and meeting those prospects face-to-face at local networking events.
More public speaking
Does it make more sense to sell to one person at a time or fifty? Going out into the community and giving presentations on fitness is almost always at no cost to you—other than time and travel of course.
Networking events are the perfect place to seek public speaking engagements. Typically, many attendees belong to groups and organizations that bring in speakers to educate their members at meetings. And there aren't many of these events uninterested in health, fitness, and weight loss.
More affordable, short-term programs
Not everyone is interested in hiring a personal trainer. However, they may be interested in a series of workshops on a particular topic related to fitness. Not only can these offerings be made available to attract new business, but consider presenting these types of programs at a discount to current clients. Remember, the people most likely to spend money with a personal training business are the ones who already are.
Jim Labadie is a fitness entrepreneur, personal training sales expert, and speaker. You can download a free copy of his ebook, "63 Must Have Sales Tips for Personal Trainers" at www.ptsalestips.com.
Loading Comments...