Coaching, Sports Performance, Strength & Coaching, Video
WATCH: Q&A with Coach Kav — The Most Common Weaknesses of Aspiring NFL Players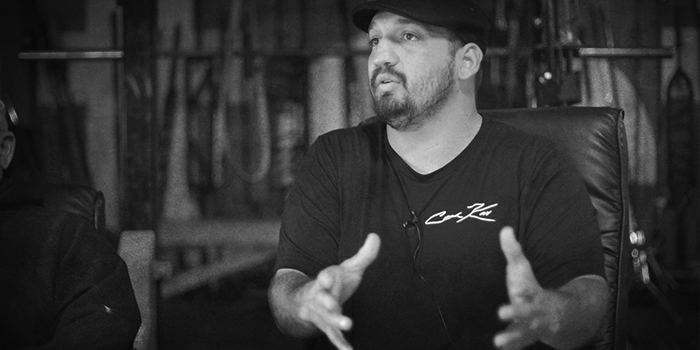 Last year, we shared the story of Justin Kavanaugh ("Coach Kav") and his return to the elitefts S4 Compound. Earlier this month Coach Kav came to visit yet again — and this time he sat down with Dave and elitefts Editorial Intern Robert Cox for a Q&A session. In his first two videos, Coach Kav explained his use of motivational quotes and slogans and shared his perspective on marketing and branding in the fitness industry. He then joined Dave in discussing what it means to be "beast mode" and why you should probably stop using that term to describe yourself.
In today's video, Coach Kav answers a question about the weaknesses he sees in collegiate athletes pursuing a career in the NFL:
"What common issues do you see with young athletes who plan to go into an NFL camp or enter the draft?"
The biggest issue Coach Kav sees is a lack of strength. Five to seven years ago, it was more common for athletes to have movement-based problems, where they simply didn't know how to move properly or didn't possess the skills to do so. Today, it's all about strength — and Coach Kav says the problem is rooted in collegiate strength and conditioning coaches often trying to provide too broad a scope of services to the athletes. Rather than trying to be a physical therapist, an athletic trainer, a breathing coach, etc., they should focus exclusively on being what they are: strength coaches.
For instance, at the NFL Combine, the strength test is the 225-pound bench press test. Whether you think it's a good measurement for athletes or not, it's the test. Your opinion on it doesn't matter, because that event is how the athlete will be judged, and you need to make them strong for it.
---
MORE: 225 Bench Press Repetitions Test — What Are We Really Testing?
---
The second biggest problem Coach Kav sees is the duration of time needed to make the athletes healthy. They're constantly banged up, and instead of being able to focus simply on improving speed and strength, time has to be set aside to get back to full health. If an athlete isn't healthy enough to move their own bodyweight, they'll be in even more trouble when they enter the game and now have to move their own body and someone else's bodyweight.
The takeaway is that football is a mass sport, and the strongest guys will win. Things like good balance and good flexibility may be helpful, but if the other team has a significant strength advantage, you're in trouble. The stronger team will blow out the weaker team in the first quarter.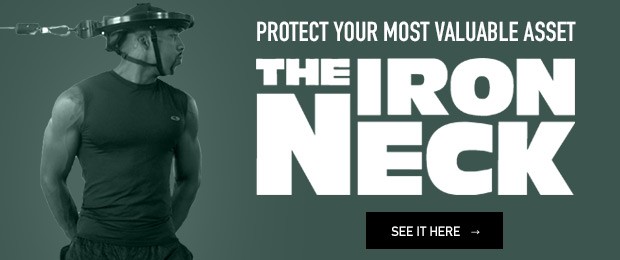 Loading Comments...