Strength & Coaching, Success/Business
Collegiate vs. Private Sector Strength and Conditioning with Brian Bott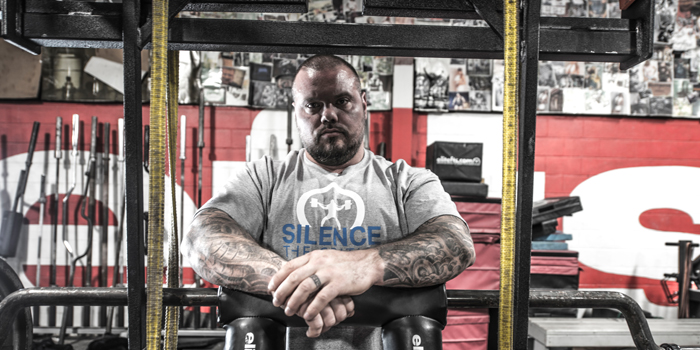 With the 2019 football season approaching, I wanted to talk about one of the most important and involved coaches in a collegiate athlete's life: the strength and conditioning coach. Most don't understand how much time and how much influence they have in the development both physically and mentally.
While playing at Wisconsin, I learned and met many influential strength and conditioning coaches who still are in the industry. Some are in professional settings, some are in the collegiate setting, and others are in the private sector.
While I would love to eventually coach at the professional or collegiate level, I thoroughly enjoy where I am now: the private sector (Tanks Training Facility).
I was fortunate enough to hear from someone who has coached for both sides: high-level Power 5 collegiate and in the private sector.
---
RECENT: Concepts of High-Level Strength and Conditioning Methods Applied to the Sport of Powerlifting
---
Coach Brian Bott (of Sports AdvantEDGE in Verona, Wisconsin, and soon-to-be Edge Baseball in Beaver Dam, Wisconsin) is going to help the readers of elitefts.com understand both sides.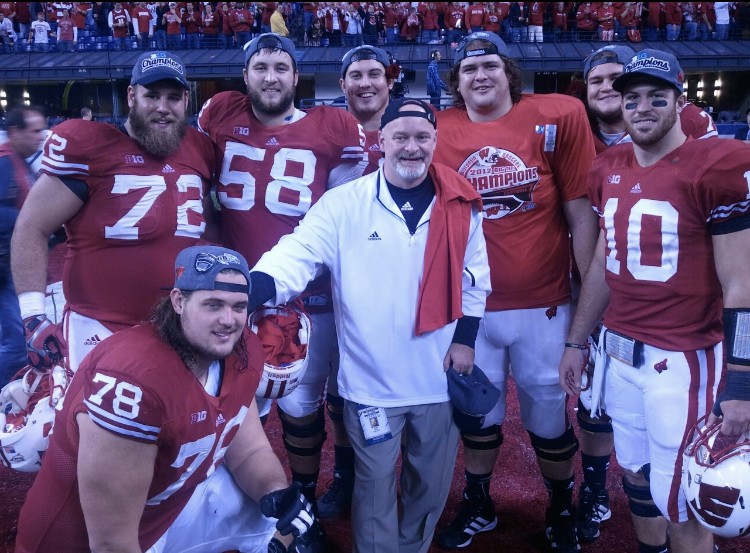 Here are some of the high-level athletes Coach Bott has trained:
Russell Wilson — Seattle Seahawks
Travis Frederick — Dallas Cowboys
Joe Thomas — Cleveland Browns
Melvin Gordan — Los Angeles Chargers
Kevin Zeitler — New York Giants
J.J. Watt — Houston Texans
Alex Erickson — Cincinnati Bengals
Ben Rortvedt — Minnesota Twins Organization
Jolene Anderson — Wisconsin Badgers, WNBA
Rick Wagner — Detroit Lions
Rob Havenstein — Los Angeles Rams
Can you give us your background?
I graduated from the University of Wisconsin-Oshkosh in 1997 — I was a four-year starter on the baseball team, which were the 1994 National Champions. I played every inning of every game for all four years. I then took a position as a GA at the University of North Dakota, where I got my master's degree. I also worked with numerous teams as a strength coach including men's hockey, basketball, football, baseball, volleyball, and swimming and diving. Following that, I received a call from the University of Wisconsin.
In my time at UND, I had sent over a dozen letters and resumes to the strength staff updating my roles and duties. They knew I wanted to work there.
I was hired in May 2000 as an assistant strength coach and was in that role until 2013. From 2010 through the 2012 season, we won three Big Ten Championships and went to three Rose Bowls.
During that time I was in charge of training and full program development of the O-lines, tight ends, full backs, and quarterbacks. Those groups had an Outland Trophy winner, All-Big Ten winners, and All-Americans as well as many players who went on to the NFL.
In 2013, I made a change and left Wisconsin and started Sports AdvantEDGE in Verona, Wisconsin. Sports AdvantEDGE was built on the same principles I used while at Wisconsin. We are a developmental gym for all athletes.
Last year, we also started a baseball academy called Edge Baseball. In October 2019, we will be opening our second facility in Beaver Dam, Wisconsin.
To this day we have had thousands of athletes come through our doors from ages eight- to sixty-five.

What are some similarities between a highly sought after strength and conditioning position and the private sector?
I would say the investment of time is the main similarity. Your athletes are your priority if you want to be a great coach. It is a selfless job! For me, their success is the most important and you have to be willing to give your time to help them.
---
RELATED: So You Want to Be  A Collegiate Strength Coach: The Pros
---
You also have to be "on" all the time because athletes won't always be. You have to be able to know and adjust for your athletes. If as a coach, you come in with a shitty attitude or are bringing your issues from home or your personal life into the gym, you take away from your athletes' success from an attitude standpoint.
From a program design perspective, the concepts are the same. The modalities may be different. However, I believe athletes need about 85 to 90 percent of the same training variables. The main focus for athletes is they all need to get stronger.
Strength is the variable everyone wants to look past these days. It's all about position-specific or sports-specific bullshit to sell memberships or glorify your position in college.
YouTube is loaded with some really goofy shit that intrigues parents and even other coaches to the point where they start to doubt common sense training. Look, kids need to get stronger — youth, high school, and college.
Strength opens the door to all the other variables "experts" are evaluating kids on. Speed, power, agility, mobility, loss of body fat, and endurance can all be accomplished by getting stronger. I have seen it at every age and level. We teach basic concepts and get really good at them. That is the same with a 10-year-old or an All-American offensive lineman!
Lastly (and this is just me), as a great coach, I get extremely excited for them and show value in any new PR, faster times, or any success in their sports that they achieve. I remember getting so jacked up at Wisconsin when guys would hit new PRs that I would kick chalk boxes over and throw 32-ounce Powerade drinks at the trainers' windows.
It is the same at Sports AdvantEDGE. I had a kid hit 405 in the squat for the first time ever, rack the bar, tackle me out of excitement, and say, "I love you, coach." That's the real shit that matters: Kids getting excited about their development.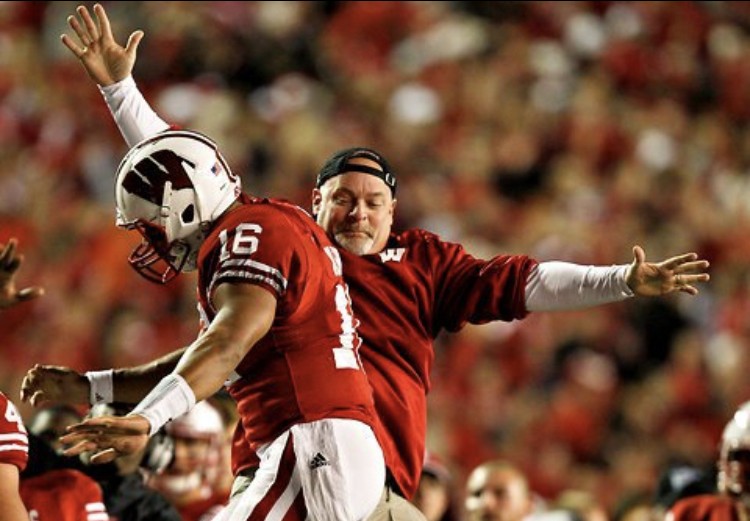 What are some differences between a highly sought after strength and conditioning position to the private sector?
Two major differences I see are:
First, in the private sector, you are always battling what they are doing outside of your gym. We have many high school programs that demand their athletes to be in "their weight rooms" over the summer sessions or at other times. So we constantly have to adjust volume, adjust for different styles of programming, and adjust for differences in philosophy for the betterment of each kid. This also affects the consistency of training because some bounce back and forth from our place to their high schools, and to me, this is a huge reason why some kids don't have the true success they are looking for.
Consistency is what I tell parents could be the most important training variable for young athletes. In college, your athletes' main training focus and stimuli are in your weight room. You see them all the time and have their programs set in place. You have nutritional programs set for them.
---
READ MORE: It's On Us to Become Better Strength Coaches
---
There are so many controlled variables. The only changes you can incur is when your head coach or the team change practice times which inevitably will affect the training in the weight room. You have to be able to adjust!
Second, the main difference from my end is I deal with mainly 12- to 18-year-olds who are completely new to lifting and training. We can completely form their motor patterns, their technique, and most importantly, their value into what the weight room brings.
This is huge. We, at Sports AdvantEDGE, are building their foundation for their career. So we take our time! We ensure great technique.
The other part we really stress is education. Our kids know why we are doing 12x2 with 50 percent bar load and 20 to 25 percent band tension on Tuesday, Week 3. In the college setting, we have kids from every different imaginable training background. Some did machines, some did CrossFit, some did powerlifting, and some had zero background. So everyone was starting at a different level.
It was key the first couple of weeks that they were on campus to identify where to place them. Quite honestly, it was way easier to start a kid with zero background lifting versus a kid with really poor technique.
The kid with zero background starts at square one. The kid with poor technique doesn't understand why the 600-pound quarter squat he put on his Instagram account with 100 kids cheering and his coach spotting him doesn't work for us or for his development. And then he wonders why he can't even box squat 315 without crashing through the box because his hips and glutes are weak.
It also becomes a huge battle to educate them. So that is a real challenge!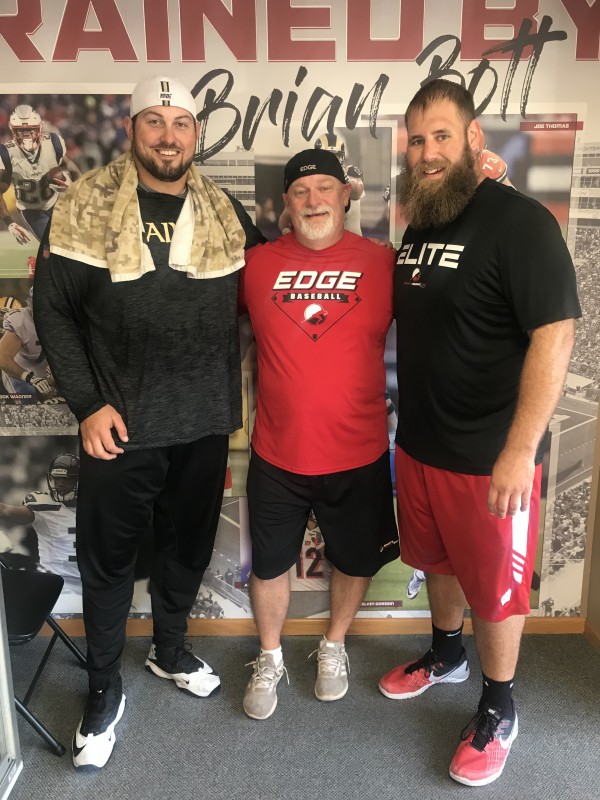 What would you recommend for the reader to do who wants to go the collegiate or professional strength and conditioning route? How about the private sector route?
If you want to go the college route you need experience in those settings. You need to get into a quality program and learn from someone who is willing to teach. Internships are a great way to get into the college setting and understand the time demands.
But be warned: make sure you interview or talk to former interns at the place you are looking. Most of them are unpaid and require a lot of time! A lot of them can be just grunt work.
Find a place where you can learn and grow as a coach! If you want to be a college or professional strength coach, you need to start building relationships. These are where a lot of jobs come from. This coach knew this coach, and he had this guy who trained his players at this school, and so on. It's reality.
---
GET AHEAD: A Career Development Plan for GAs and Interns
---
Head coaches want people they can trust working with their athletes. Outside of the two coordinators in football, typically the next hire on any football staff is the strength coach.
If you want to go the private sector route, I would find some gyms and owners who have had long-term success. So many gyms close after a year or two. Find a couple of places in different parts of the country that have sustained success and visit them. Understand building a successful business is often dependent on your area. Great training has to be a part of your gym first and foremost.
If you have a poor product, all the other bells and whistles don't matter. But you also have to understand many other variables, such as:
How many high schools are in the area?
What types of youth programs are available?
What are the demographics?
Who/what is my competition?
How can I market my business?
These are all things I learned on the fly. It's amazing how much social media plays into the success of private sector businesses as well. Also, start slow. Do not overextend yourself. Know your limits. Just like training, do the basic shit really well and then build on that!
---
Thanks a bunch to Coach Brian Bott taking the time to give the reader some great insight on both sides.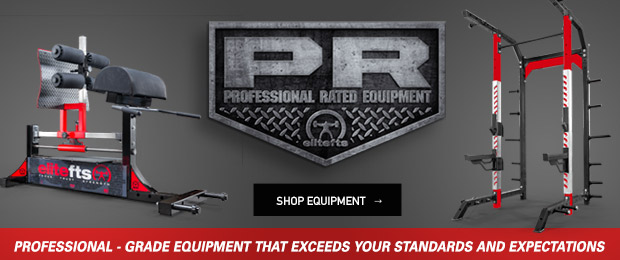 Loading Comments...