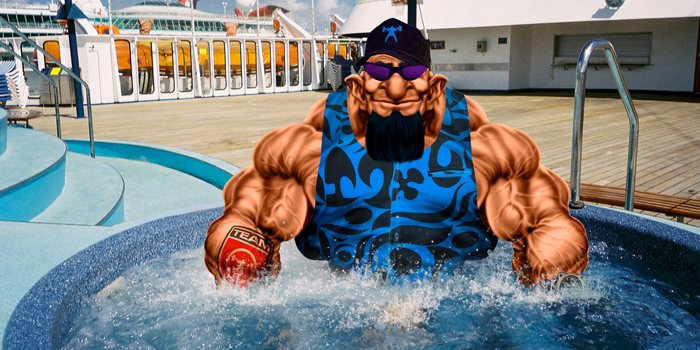 Summer begins!
Welcome to June with elitefts — your one-stop shop for everything strength. As you recall for May, in lieu of Mental Health Awareness month (good timing based on the effects of quarantine), our content pillar covered mental health from the athlete's perspective. In case you missed these articles, here are the topics our writers and outside authors covered. I Wanna Hold It, written by Jordan Shallow was our top article for the month. Read now!
For this month's content pillar, our writers shift to the press. Whatever falls under this category is fair game: pec size, bench press technique, overhead press exercises, board pressing, the list goes on and on. In theme, Brandon Smitley gives you a dynamic effort board press cycle, Jordan Shallow anatomically examines and questions the decline press, Dr. Serrano and Scott Mendelson share their randomized shoulder press concoction of an exercise, and more.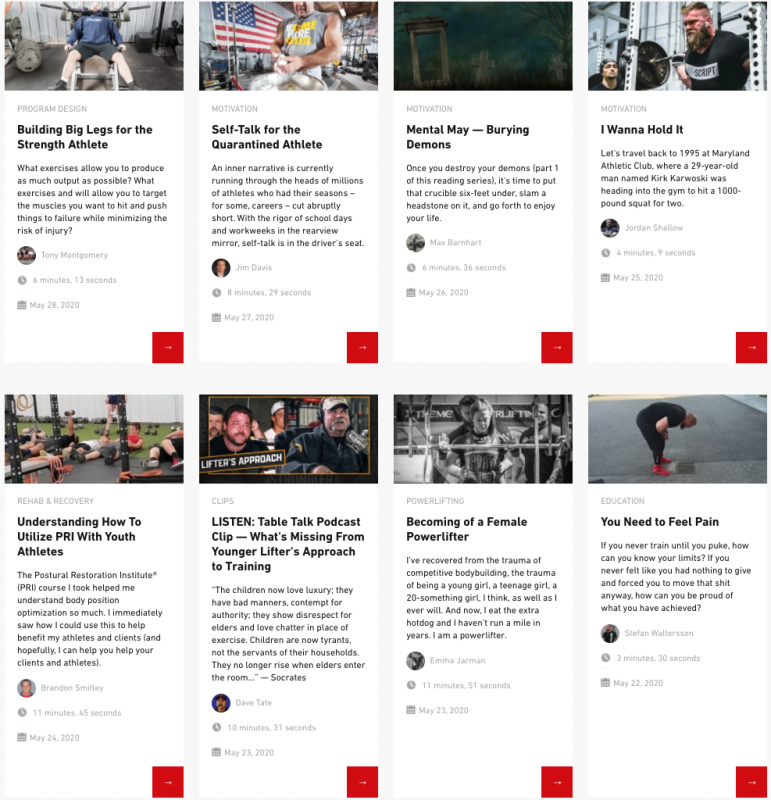 Join the conversation, by submitting an article. Following this link, you'll find the submission guidelines.
And remember, keep up with the newest elitefts articles, product features, and exercises on Twitter and Facebook. On Instagram, read the 25+ microblogs you missed in May. On YouTube, watch interviews, live podcasts, podcast clips, training, product spotlights, tutorials, featured gyms, and more!
Across all elitefts channels and platforms, here's some of the best — the most read, viewed, and conversational content from May.
Enjoy!

Dave Tate talks about wrapping wrists for the bench press, squat, and deadlift. He goes over the most optimal way of using the thumb loop, the difference between the regular thumb loop and a belt strap thumb loop, and much more. Watch now!

"Gotta stand with it…Own it… Hold it…Hold it…Down." Taken from the Train Your Ass Off series, these deadlift clips come from the guys and girls who worked up to 16 chains per side and go balls out to see how many reps they can get. Watch who almost dies.

Dave Tate couldn't break the 280-pound bodyweight mark years ago. Well, until JM gave him all his magical bulking secrets. It went along these lines: 3 breakfast sandwiches from McDonalds with 2 packages of mayonnaise per sandwich, Chinese food with MSG, pizza… Cultivate the secrets!

As with most exercises, you must learn how to breathe. Stand in front of a mirror and take a deep breath. Do your shoulders rise? If so, then you need to learn how to breathe. Read more about Pulling with Big Air! 

Amazing stats from the 2004 IPA Iron House Classic with Jim Wendler as a 29-year-old. View it!

Andy Bolton deadlifts 1008 pounds for the all-time world record in 2009. Only bested once by professional strongman… Find out by who!

In this first episode of Fat Dude in the Gym with Pizza, Dave Tate answers your questions in the S5 compound with no camera crew while in quarantine. Watch now!

Based on the response of episode #1 and while the editorial team is at home, Dave again answers your questions in the S5 compound with no camera crew while in quarantine. Watch now!

What is the Weight of a "Doubled" Resistance Band? If you are looking for actual weights while training with bands, this chart should help. Thanks @highschoolstrengthcoach! Learn more!

Let's travel back to 1995 at Maryland Athletic Club, where a 29-year-old man named Kirk Karwoski was heading into the gym to hit a 1000-pound squat for two. Read now!