Highland High School Teaches Student Athletes About Accountability and Growth Through the Weight Room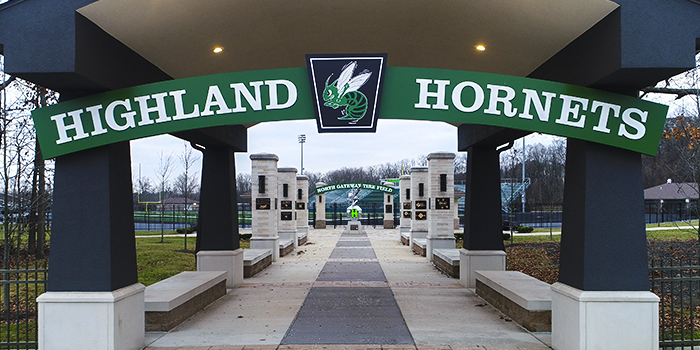 "Hi, I'm Ryan Hart and I'm the strength and conditioning coach for varsity sports at Highland High School in Medina, Ohio."
Ryan Hart's journey into athletics didn't begin in high school. In fact, he states that in high school he didn't apply himself the way he wished he would have. He wasn't involved in sports and spent more of his time in bands. By the time college came around, this left him feeling like he missed out. So what did he do? He joined intramural sports.
---
RECENT: Mount Baker High School Looks at What Really Matters
---
As much as Ryan enjoyed playing sports in college, he didn't so much enjoy his experience with injury. Unfortunately, Ryan suffered an ACL rupture at the age of 21. After his repair, he began physical therapy. It was his physical therapist that would inspire him to make a career change. After being in a low headspace following his injury, Ryan's physical therapist championed him back into working order and helped him improve his outlook.
After recovering, Ryan promptly left his studies in computer science to pursue a degree in exercise science. After his experience, he wanted to play a role in injury prevention. Later, a professor scored him a role at Akron's Children Hospital, where he was then introduced to Pinnacle Sports. Since he did so well with kids, Pinnacle wanted to adopt him into their speed and agility program, which is how he came to be associated with Highland High School.
Making a Case for Success at Highland High School
As a private contractor through Pinnacle, Ryan gets the opportunity to work with relatively small groups of kids at a time (about five to 15). For him, this means he gets more time to evaluate them and build a custom program for their needs. It's this individualization based on their strength and movement abilities that makes a difference.
Another aspect Ryan enjoys is accountability. His athletes are accountable to him and he reintegrates this sense of accountability into his teams by inspiring senior athletes to lead the younger ones.
Ryan also gets to see a wide variety of athletes in every season — pre-season, off-season, and in-season. At the moment, he is working with the football, boys soccer, wrestling, baseball, softball, and both girls and boys basketball teams. He's even got expressed interest from other teams such as the track and rugby teams.
As far as his philosophy goes, Ryan follows several principles inspired by Jim Wendler:
Start where the athletes are and start too light.
Progress slowly and regress where necessary.
Set PRs and break PRs.
Find a balance between strength and conditioning, depending on their main sport.
Focus on multi-joint movements and move athletically, with power and precision.
Build armor — attack weakness.
Build accountability — build leaders
Of course, all of this is not without challenges. One challenge Ryan faces is scheduling between all of the different sports, since they all have varying schedules. Another challenge is dispelling the myths that teenagers tend to believe after looking things up online. Although, he's glad to be there as a voice of reason.
Some tips Ryan has for other gyms in terms of securing budgeting is to know that structure matters. For example, Ryan answers to the Athletic Director, not the coaches. So he had to get the AD's support. After doing so, he optimized and designed the space for training. After showing the AD his vision and getting his support, Ryan was able to get buy-in from the boosters, who ultimately funded the weight room.
That's where elitefts comes in. Ryan had heard about elitefts in college through someone whose name you might recognize — Joe Schillero. Getting his masters at the time, Joe was writing for us and sharing his knowledge. Inspired, Ryan looked us up and loved our content. He then looked at our product and was impressed there as well.
As the strength and conditioning coach, Ryan looked at about five different companies before choosing elitefts for our wide array of options and our industry knowledge. Some of the current equipment in Highland High School's facility are listed below. Ryan hopes to get a GHR and other posterior chain targeted equipment in the future. The 2,800 square foot training room is unfortunately disrupted by three ill-placed pillars, so that will be something to work around when it comes to expansion.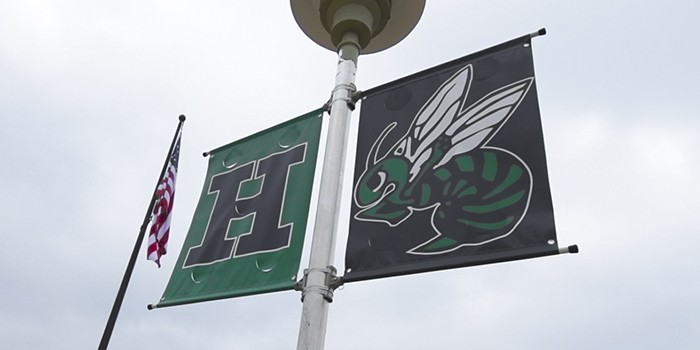 The Impact
Overall, the athletes love the training room and because of the Highland High School branding, feel as if they are a part of something bigger.
"When they believe they are a part of something, they work hard at it," says Ryan. He also notes that mentality matters more than physicality with these athletes. The physicality will change as their bodies develop, but as Johnny Parker says, you can never coach effort or enthusiasm.
Talking to Ryan was inspiring and we loved that he took the time to share his story. While we were there, we also got to speak with Highland High School's head football coach and physical education teacher.
"Hi, I'm Mike Gibbons and I'm the phys ed teacher and head football coach at Highland High School in Medina, Ohio."
Mike has been at Highland High School for about five years now. He teaches a speed/strength class to students five days a week. In each 45-minute class, he works with students to make the most of their physical education. Of the five classes, three are styled for athletes and two are general.
The course is a semester-long and part of the physical education curriculum. In terms of the challenges of teaching such a course, Mike says that different abilities and skill levels in one class can be interesting to work with. To solve this, he splits the students into groups based on their experience and can then spend time teaching the groups based on their current knowledge.
---
RELATED: Test of Time: The Power Rack
---
What Mike likes about the racks is that they offer versatility in training. He is able to teach the students a wide variety with just one rack and he can build upon the core lifts within it. It allows him to make the most of his time with them. Ultimately, Mike loves the opportunity to work with the kids and see the impact physical education has on their lives.
Mike was introduced to elitefts through Ryan and also through social media. He loves the social impact elitefts' knowledge has on the industry and the level of trust we have built with athletes. With our equipment, he has seen a huge difference in the translation of success from the weight room to the field.
elitefts is proud to be a part of Highland High School's program and hopes to continue playing a role in the education of young athletes for many years to come.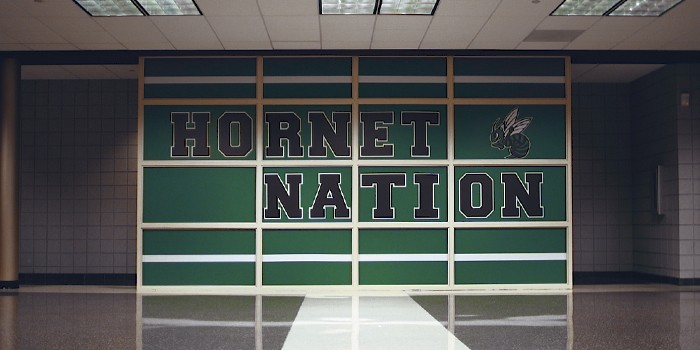 Some equipment from elitefts: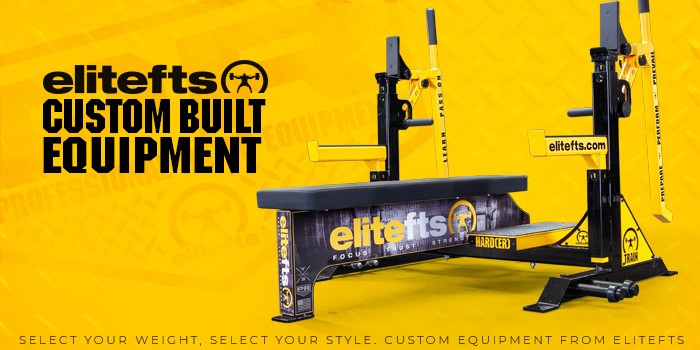 Loading Comments...