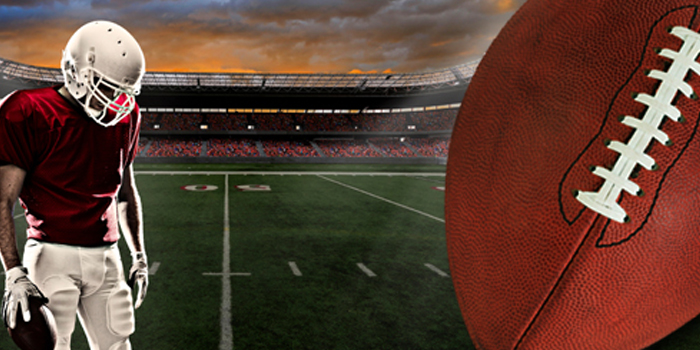 Without a doubt, the biggest question I get from high school coaches around the country is how to implement a strength and conditioning program to work out a large group of athletes with limited resources. Many of the obstacles they have to overcome are a limited amount of time, space, equipment, and coaches.
I have faced these very issues early on in my career, both as a high school strength coach for five years and my first years as a strength coach in college. I still remember when I thought I finally made it, getting hired as the head football strength coach at a 1AA school. Until I walked into the weight room.
---
RECENT: How to Get In and Stay In
---
It was literally in an old team shower room. It had four squat racks, four benches that slid into the racks to bench from, and a set of dumbbells that we used those same four benches with. The only other piece of equipment was an old leg press from 1932. That was it. That was all I had to work out almost 100 players. I also had no assistants, interns, or GAs. I was on my own, and I said to myself that I better figure out how to make this work or my career in college is going to end before it begins.
That is when I came up with the DOMINATE method, which is a way of working out a team with the bare minimum and while still being able to maximize results. The DOMINATE method consists of eight principles that all successful strength and conditioning programs must have and be able to do.
Make sure you read through the entire list before trying to figure out this method of training because it only works if you have all eight principles working together. If you are missing one, it will make it a lot harder to implement, and it will decrease your chance for success.
After going through this whole list, the one thing you will realize is that there is not a specific workout plan to use with this system. The reason is two-fold. Number one — Only you and your coaching staff know what weaknesses your team needs to work on; and two — you all pretty much know what workouts are working for your team, you are just having problems implementing them.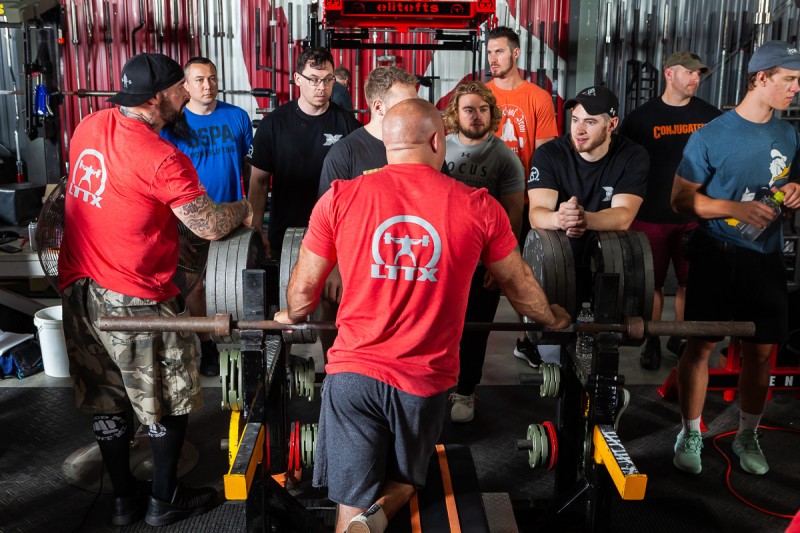 That is another reason why I like this DOMINATE method — it can be used with any type of workout — lifts, runs, agilities, you name it. It is like lifting Mad Libs: DOMINATE is the base sentence, and you fill in the blanks. Here are the eight principles, explained in detail below.
Disciplined
Organized
Motivated
Innovative
Navigate
Accountability
Trust
Execution
Disciplined
What does it mean to run a disciplined program? It means crossing the little Ts and dotting the little Is. Little things are important, and little mistakes can turn into huge problems in a group setting. For example, one group goes the wrong way.
Everyone, players and coaches, must be all in, team first, all eyes on the same prize. Group workouts are all about the team, and you cannot be an individual and be successful in this type of training.
---
RELATED: 12 Rules for Becoming a Better Strength Coach
---
Disciplined training also means sticking to the rules and regulations that you have set forth for your team. It means no compromise for one player over the other, or one coach not pulling his weight. In other words, stick to your guns!
Organized
To run an organized program, you must have these key elements in order to make it work. You must take time to set up a weight room for optimal flow. Exercise selection must be equally demanding. All lifts must be treated with the same attention to detail. One lift is not more important than another in terms of execution.
Coaches must know exactly how to execute the plan (workout) and players must know exactly what is demanded of them. Flow is crucial and cannot be interrupted. When organizing group workouts, your team priorities must be at the forefront of your planning. Group selection is also very important. You cannot have two strong athletes and two weak ones in the same group.
Coaches must also know how to adjust to the group coming to their station. If one group is larger than another, you may have three people three-deep with one group, and four people three-deep for a larger group, ensuring that the players all get the same amount of prescribed reps.
Motivation
Motivation is providing a reason to act a certain way. Everyone is working hard (acting a certain way) toward a common purpose that will make a common man do uncommon things.
The players and coaches must understand what you are trying to do (achieve) with your program, and with every workout, achieving that goal should be their motivation. The players and coaches must be excited and ready to attack these workouts from every angle. You should be able to cut the intensity with a knife.
Innovative
To provide your athletes with optimal workouts, you must be innovative in your approach to writing and executing your workouts. Do not do things because other people do them. Do them because it is going to help you achieve your team goals, fix your teams weaknesses, and make your athletes better.
Every team has a life expectancy of one year. Every team's needs will be different, and you must tailor your workouts to fit those needs. There are many ways to skin a cat, like maybe using strongman exercises once a week, high pulls instead of cleans, etc. Find a way and get it done!
Navigate
Along the same lines as innovation, navigate your way through all of the BS. Sometimes I feel that there is just too much information out there. We are not reinventing the wheel. Do the things that you know are right and that you believe. Don't follow the herd. Sometimes the science will take you one way, and the training and hard work will take you another.
You must always remember that we are training athletes, not weightlifters, so find a way to make your athletes better. Follow your team's needs, not someone else's.
---
READ MORE: The Best Speed Drill for High School Athletes
---
Accountability/Trust
These two words are inseparable. You cannot be accountable and not trustworthy, or trustworthy and not accountable. It is who you are, whom you choose to work for you, and who you choose to put on that uniform representing your team.
This is probably the most important factor in group training success. If your coaches are not accountable for counting reps, coaching technique, etc., how can you trust them? Same with the players — if they are cheating reps, can you trust them to carry the ball? When training in a group setting, if you cannot trust EVERYONE involved, you have no chance of success. This is by far the most important principle, no matter what your team is doing.
Execution
A mode or style of performance. Have a plan. Let everyone know how they fit into that plan. Set up everything needed to perform that plan. Then execute that plan. Perform it. Own it. Be great.
I hope that this article shed a little insight on what it takes to set up a group training session. Good luck this off-season and DOMINATE your workouts!