Lightning Strikes Twice!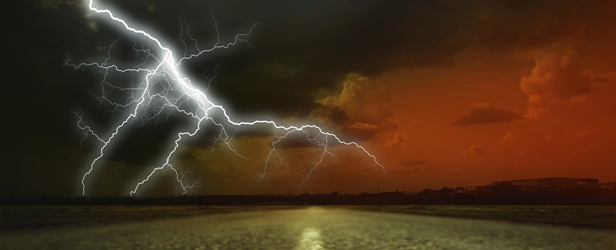 "I'm going to get you one day!"
Picking himself off the ground, nostrils flared, eyes narrowed and heart beating rapidly, Matt Mills brushes off his rug-burned elbow. After adjusting his torn shirt so that the now-enlarged collar is back to where it was meant to rest, he eyes his tormentor and the burning thought echoes through his mind again: "…one day…"
Much has been written about the recent cultural shift in which every American child has been delicately placed in a sheltered social bubble, with overprotective parents and liability-anxious teachers striving to provide a life free of physical confrontation or even "harsh words" (what we used to call schoolyard ball-busting). Bullying is now considered unacceptable, and in many ways, we are the worse for it.
In the case of Matt Mills, the bigger guy wrenching his elbow back and grinding his head into the floor is his older brother. With brothers, this is not considered bullying. It is training for life. It is a succession of character-building lessons in a decade-long syllabus. It is also a way for the older brother to vent frustrations from other areas of their life. While the hatred for the older brother burns red-hot and you can look back on the fights you had and marvel at the fact that neither of you ever lost an eye, underneath it all, you know that if three bigger guys were ever kicking your ass, that older brother would have your back.
That said, a brotherly beatdown has been the training motivation for many serious lifters, Lightning Fitness owner Matt Mills being just one of them.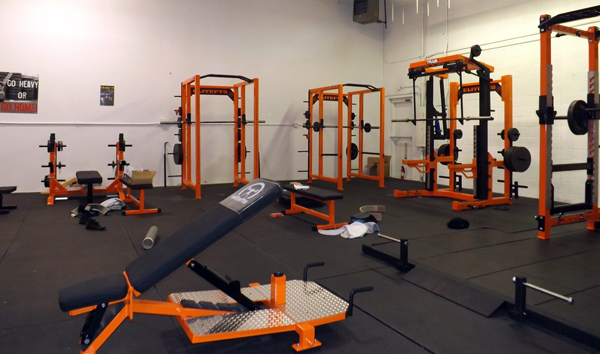 "That is what got me started. Once I started working out and saw results, I was obsessed." This led to a study of strength and conditioning in which the academic world provided an understanding of the theory and the gym served as his laboratory.
Although always being someone who believed in helping other lifters, Matt formalized his training at the University of Connecticut, getting a bachelor's in exercise science, and staying on to get his masters in strength and conditioning. It was through meeting and training with Disa Hatfield (daughter of Fred "Dr. Squat" Hatfield) that Matt was introduced to powerlifting, which he competed in for a couple of years. From there, he ventured into strongman, "I was hooked on it immediately."
Matt Mills has developed into a lightweight pro strongman competitor who recently made a great showing at the Arnold Classic Strongman (taking ninth overall in this prestigious competition). After the Arnold, he plans to do his first powerlifting meet in about three years, returning to the power platform after recovering from multiple pec tears, but expects to do well due to the improvements he has made in his time away.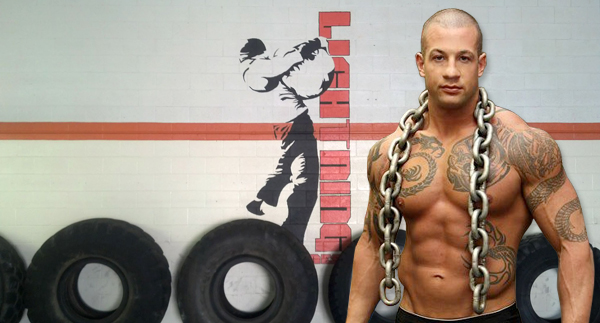 No longer a candidate for bullying, Matt Mills has the big-hearted personality of someone who has achieved true strength and now wishes to help others feel empowered as well. He has become everyone bully's worst nightmare—someone that turns Davids into Goliaths (or at least into capable, stronger versions of themselves) and turned his passion for training into a successful training facility.
Having worked as a trainer at a gym during college, Matt knew that being a college strength coach did not offer the ability to create his own programs, and the idea of owning his own training facility seem like a natural destination for him. Lightning Fitness opened for business in 2006 and provided Matt with a fully equipped facility to help athletes and lifters at all levels to improve under his guidance.
One of the beginner business mistakes Matt made was to cut corners when choosing equipment. "I learned the hard way when we first started that buying low-quality equipment will only cost you in the long run, so that is why we ONLY use elitefts for all of our equipment needs. With the addition of the monolift, competition bench press, and deadlift platform we are hoping to host a powerlifting meet in 2014. We only use the absolute best equipment for our members that we know will last a lifetime. We are very excited with our new line of equipment from elitefts."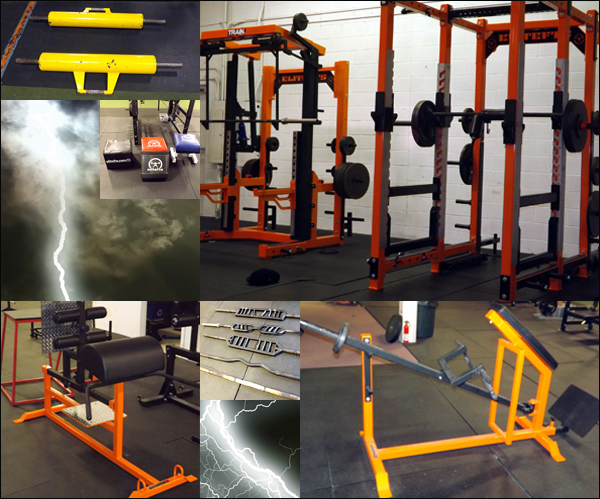 Matt has recently expanded Lightning Fitness into a 12,000 square foot facility. "We set the facility up so it would maximize open space. We do a lot of kettlebell and strongman training, which requires open area for larger groups to train at the same time. We use mainly free weights and we have rows of racks alongside our 75-foot long strip of turf which provides plenty of space for Prowler® work." Some of the elitefts™ equipment used at Lightning Fitness includes:
2 Texas Deadlift Bars
2 Texas Power Bars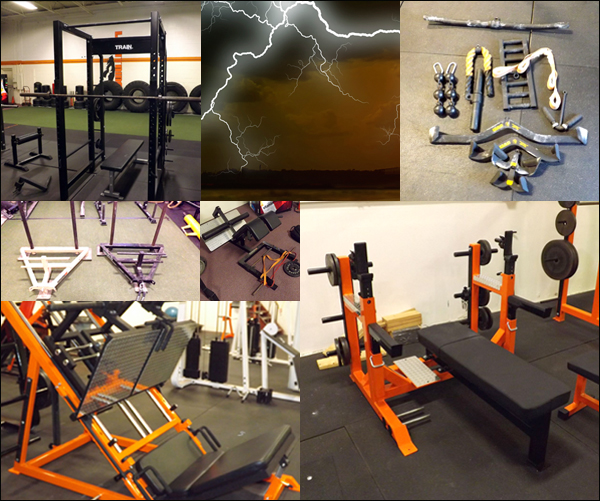 Lightning Fitness is located in South Windsor, Connecticut and has a very diverse customer base. "Despite what people think about our facility our main clientele are regular people just wanting to lose weight and feel better. At the moment, the age range is 10 to 77 years of age. As a powerlifter and pro strongman competitor, I do have a great group of competitors at my gym, which we are currently developing with our new renovations. Competing is a big part of our gym and we encourage all of our members to give it a try." If you are in the area stop in and say hello to Matt and the trainers at this incredible gym:
Lightning Fitness
259 Sullivan Ave.
South Windsor, CT 06074
(860) 289-5446
Loading Comments...