Power Nutrition Recipes to Get You Jacked!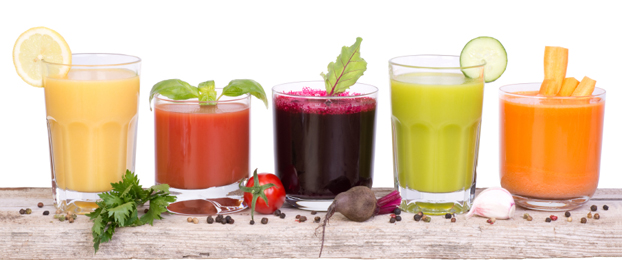 By Anthony Ricciuto
For EliteFTS
This month I wanted to do something different. I have had tons of emails asking me what my favorite recipes are. Now the way I enjoy cooking and even more the eating part of it, I guess most of you would think that I would have a lot of good nutritious power packed recipes up my sleeve. There are thousands of recipes out there but the problem is the large majority aren't' geared for the Powerlifter. Many of them are way over done in carbs, too high in fat and sodium and way too low in protein to help us as powerlifters reach our nutrient requirements. So here I have laid out some of my favorites, but they are no means all the ones that I like. If you fans out there liked these and are interested in finding out more power recipes, then email me and let me know your feedback. I will do a series of articles in the near future if I get enough response. This will help you spice up your foods with new ideas. Many in the past have complained to me that to eat healthy you can't enjoy your food and this is where I disagree. You can have your cake and eat it too. You just have to know what you are doing in the kitchen and how to apply my nutritional theories so that your foods are nutritious but damn tasty. So here are some recipes that I personally like ranging from different tuna ideas to Powerlifter pancakes. Give them a try and let me know what you think.
Anabolic Tuna Sandwich in a Hurry
· 2 Cans of Tuna
· 2 Tablespoons of Light Miracle Whip
· Black Pepper
· Garlic Powder
· 1 Teaspoon of Hot Sauce
· 4 Slices of Flax Bread
Mix it all up in a hurry, throw it in a Tupperware container and run out the door as you are already late for your Biology class. This is one recipe I used all the time when in university as I always seemed to be late for class no matter how early I got up in the morning. It kept me in an anabolic state when time was of the essence.
"Easy to Down" Tuna Melt
· 2 egg whites
· 8oz of tuna
· 1 tablespoon Rolled Oats
· A pinch of pepper
· ¼ onion
· 1 Clove of garlic
· ¼ cup low fat Cheddar or Mozzarella Cheese
Directions
1. Spray a pan with Pam spray or use a touch of Olive oil
2. Bring to a medium heat.
3. Mix all the ingredients thoroughly and add to the pan.
4. Cook for desired time and add the graded cheese for the final touch.
Stay Tight Tuna and Yam Delight
· 2 cans of Tuna
· 6 egg whites
· Fresh Lemon Juice
· Pinch of Black Pepper
· garlic and onion (to your liking)
· ½ Green Pepper
· 1 tablespoon of Extra Virgin Olive Oil
· 2 Large Sweet Potatoes
1. You can bake or microwave the sweet potatoes depending on your time availability. Of course I like them baked.
2. Take all the other ingredients and mix thoroughly.
3. Add the olive oil to the heated pan. Throw in all the ingredients until sautéed nicely.
4. Pour ingredients over the sweet potatoes when finished and serve.
Texas Power Chili
· 1.5 pounds 98% lean ground beef
· 1.5 pounds 98% lean ground turkey breast
· 9oz. tomato paste
· 2 cups bottled water
· 3/4 teaspoon chili powder
· 12oz. can red kidney beans
· 1/4-1/2 teaspoon ground cumin (depending on your taste)
· 12oz. Mexican-style chili beans
· 1.5 large onions
· 4-6 cloves of minced garlic chopped
· 3-4 tablespoons of chili powder (depending on taste)
· 1.5 diced jalapeno peppers
· No-Salt brand seasoning (optional)
· Tabasco sauce (If you like it hot pour it on!)
· Black pepper (depending on taste)
· 3 (15oz.) cans tomato sauce
· 1 (15 ½ oz.) can low fat chili with beans
· Pam cooking spray
DIRECTIONS:
1. Place the ground beef and ground turkey in a skillet. Add in ½ teaspoon chili powder and cumin and mix.
2. Cook the meat until brown in color. If needed drain the meat and put off to the side.
3. Spray your empty "Power Skillet" with your handy Pam cooking spray.
4. Sauté jalapeno, onion, and garlic and until they are soft and tender.
5. Place all the cooked Turkey and Beef and your vegetable combo in a preheated crock pot. Make sure to set the crock pot on high heat.
6. Now you can add in the tomato sauce, chili, water and canned tomato paste.
7. Now you want to simmer this concoction for 20 minutes.
8. Next you will add the kidney beans, chili beans, and the remaining chili powder.
9. Once that is done you can now add in the No-Salt, black pepper and Tabasco to the crock pot.
10. Next you want to set the crock pot on low and simmer for several hours. I sometimes leave mine to simmer overnight. I personally feel that the longer that you let it simmer the better the taste but that's just my opinion.
11. Depending on your taste you can sprinkle a small amount of fat free cheddar cheese to this powerful mix. I also like to top my chili off with a tablespoon of fat free sour cream to finish off the masterpiece.
This will make 8-10 servings.
This is no doubt one of my favorite chili recipes. Come on, I know powerlifters love chili especially all you Southern Good ole' Boys. So give this power packed recipe a try so that your new chili will help you to build some powerful muscles!
"Get Big" Powerlifter Protein Cookies
I know that all you powerlifters out there like cookies as much as the next guy. Here is a healthy protein cookie recipe that will help satisfy your cravings. At the same time you won't add inches around you waist like the other types you usually eat.
· 1 cup old fashioned oatmeal
· 1 packet of Chocolate MRP ( Choose whatever brand that you like)
· 2 eggs
· 1 scoop of whey concentrate protein
· 1 tablespoon of cinnamon
· 1-3 tablespoons of raisins (depending on taste)
· 1-2 tablespoons of peanut butter (depending on taste)
Directions
1. Mix up this combo in a mixing bowl until smooth.
2. Prepare oven at 350 degrees
3. Line pan with foil
4. Bake in the oven for a few minutes or until done
Big Bench Beef Fajitas Blast
· 1/4 cup fresh lime juice
· 1/4 cup tequila
· 4 cloves garlic, peeled and smashed
· 2 tablespoons roughly chopped cilantro leaves
· 2 tablespoons vegetable oil
· 2 teaspoons Worcestershire sauce
· 1 teaspoon dried crushed Mexican oregano
· 1 teaspoon red pepper flakes
· 1 teaspoon ground cumin
· 1 teaspoon ground coriander
· 2 pounds flank steak
· 2 teaspoons salt
· 1 teaspoon ground black pepper
· 6 large low carb tortillas
· 1 red bell pepper
· 1 green bell pepper
· 1 yellow bell pepper
· 1 large white onion
· 1 tablespoon minced garlic
· Lime wedges
· Corona or any other cold Mexican beer
· Tequila shots are also optional (I knew you hardcore lifters would like this one)
1. In a bowl, whisk together the lime juice, tequila, garlic, cilantro, 1 tablespoon of the oil, the Worcestershire sauce, oregano, pepper flakes, cumin and coriander.
2. Pour into a large zip-lock bag, add the steak, and seal. Place in a baking dish and refrigerate for at least 12 and up to 24 hours. Turn it occasionally.
3. Remove the meat from the bag and pat dry. Season on both sides with 1 teaspoon of the salt and 1/2 teaspoon of the pepper.
4. Preheat the grill to high, and preheat the oven to 325 degrees F.
5. Wrap the tortillas in foil and place in the oven for 15 minutes to warm and soften. Remove from the oven and keep warm in the aluminum foil.
6. Cook the steak over the grill to preferred temperature. You can cook it for 3 to 4 minutes per side for medium rare. Remove from the fire and let it rest for 10 minutes before you begin slicing.
7. Meanwhile, in a large skillet, heat the remaining oil over medium-high heat. Add the peppers and onions, and cook, stirring, until soft and slightly caramelized, 12 to 15 minutes.
8. Add the garlic and the remaining teaspoon of salt. Add the 1/2 teaspoon of pepper and cook. Stir until the garlic is fragrant and soft. Remove from the heat when done.
9. Thinly slice the steak against the grain.
10. Divide the meat among the warmed tortillas.
11. You can top them with the vegetables. Squeeze the lime juice over them.
12. You can now serve them with cold beer or tequila shots
This makes approximately 6 servings.
World Record Chicken Stir Fry
· 4 chicken breasts
· 1 tbsp. chili oil
· 1 tsp. crushed red pepper
· ½ tsp. sesame seeds
· ½ tsp. dry mustard seeds
· ½ tsp. black pepper
· 1 tsp. of minced ginger
· 1 med. white onion
· 1 sm. green bell pepper
· 1 sm. red bell pepper
· 2 cups of broccoli
1. Rinse chicken thoroughly with water and allow to dry.
2. Cut Chicken into strips to the size of your liking.
3. Turn large wok on high heat.
4. Spray with Pam cooking spray
5. Add in chili oil next
6. Cook chicken breasts until lightly browned.
7. Reduce the heat to medium/low and let it simmer.
8. Now add in the crushed red peppers, sesame seeds, black pepper and ginger to the mix.
9. When chicken is almost done you can add in the broccoli, green/red pepper and onion combo to the chicken.
10. You can add in a low sodium soy sauce if taste is desired.
11. This dish can be served alone or with steamed rice.
Get Jacked Protein Pancakes
· 2 cups of egg substitute
· 1 cup of dry quick oats
· 1 teaspoon of vanilla extract
· 1 teaspoon of baking powder
· 5-8 packets of Sucralose
· Pam cooking spray
1. In a large mixing bowl mix all ingredients thoroughly.
2. Let mixture settle for three to five minutes.
3. Using one-quarter of mixture for each pancake.
4. Drop batter onto a nonstick pan coated with cooking spray.
5. Cook it in the same manner like a regular pancake.
6. Cook the pancakes over medium heat until one side is browned. Then flip and cook the other side.
This recipe will make 4 -5 pancakes.
Delicious Power Eggs on the Go
· 12 boiled eggs
· 4 oranges
· 6 tablespoons of extra virgin olive oil
· 4 tablespoons wine vinegar
· A pinch of salt.
1. Cut all the eggs and 2 of the oranges in pieces.
2. Put them in a salad bowl.
3. Squeeze the other 2 oranges to get the juice from them.
4. Then add the orange juice to the oil, vinegar and salt.
5. Stir until mixed properly
6. Poor concoction over the eggs and sliced oranges.
7. Mix well and leave it in the fridge to slightly chill.
Guilt Free Banana Cream Cheesecake
· 1 fat-free graham cracker crust
· 8-10 ounces fat free cream cheese
· 1/2 cup Sucralose
· 2 large bananas
· 1 teaspoon of lemon juice
· 1 package of sugar free/fat free banana pudding
1. Boil a small pot of water.
2. Dissolve Banana pudding in the boiling water.
3. Let it Cool for 1-3 minutes
4. In small mixing bowl mix together the cream cheese and Sucralose.
5. Next blend the banana pieces in a blender and add lemon juice.
6. Now add this to the cream cheese mixture
7. Next beat this mixture until it is very fluffy.
8. You can now add the cooled pudding and whip it thoroughly.
9. Pour this mixture into the crust.
10. Now pre heat the oven to 375 degrees.
11. Bake it at 375 for 15 minutes.
12. Lower the heat to 200degrees (F) and bake for another 30-45minutes.
13. Take out of oven
14. Let it cool for 1 hour.
15. Now place in the fridge for 6-8hrs to chill.
Power It Up Chicken Pasta
· 1 pound of whole wheat Fusili pasta
· 1 pack of raw spinach
· 1 quart of grape tomatoes
· 1 pack of low fat chicken sausage
· 1 clove of garlic
· 1 small onion
· olive oil
1. Warm a couple of tablespoons of olive oil and sauté the chopped onion.
2. When the onion is clear add the chicken sausage
3. Make sure it is taken out of the casing and broken into pieces
4. Next sauté it with the onion.
5. Once it is cooked put it on the side.
6. Now add a couple of tablespoons of olive oil
7. Add some garlic, the tomatoes, and the fresh spinach.
8. Make sure the spinach is broken up into small pieces.
9. Sauté the tomatoes and spinach until they are cooked.
10. Now add in the chicken sausage.
11. Mix the combo and serve
Killer Buffalo Power Wings
· 1 cup of all purpose flour
· 2 teaspoons salt
· 1/4 teaspoon ground black pepper
· 1/4 teaspoon of cayenne pepper
· 1/4 teaspoon of paprika
· 1/4 cup of egg substitute
· 1 cup of skim milk
· 2 boneless skinless chicken breasts
· Pam spray
· 1/4 cup of hot sauce
· 2 tablespoons of fat free butter
· Fat Free blue cheese dressing on the side for dipping
1. Preheat oven to 475
2. Combine flour, salt, peppers, and paprika in a bowl
3. Whisk egg and milk together in another bowl
4. Slice chicken into bit size pieces.
5. Dip each piece of chicken into milk and egg, then into breading bowl. Repeat process so each piece is double coated.
6. Coat a cooking sheet generously with Pam, place chicken on, then add a light coat of Pam to prevent sticking.
7. Bake chicken for 10-12 minutes or until it browns. Crank up heat to Broil for 2-4 minutes, or until coating becomes golden brown and crispy.
8. As the chicken cooks, combine the hot sauce & butter in a sauce pan. Do this until it bubbles then reduce the heat.
9. Place chicken in hot sauce and stir until coated.
Blueberry Apple Atomic Protein Pancakes
· 1 cup of peeled, sliced and cooked Granny Smith apple
· 1 cup blueberries
· 2 egg whites
· 3/4 cup of Instant Oatmeal
· 1/2 cup multi-grain pancake mix
· 2 scoops Vanilla Whey Protein
· 2 Tablespoons vanilla or plain non-fat yogurt
· 1 Tablespoon cinnamon
· 1 Tablespoon vanilla extract
· 1/4 cup cold water
· Pam cooking spray
these ingredients will be needed for toppings:
· Strawberries
· Blueberries
· Bananas
· Kiwis
· Pineapple
· Non-fat Vanilla or Plain Yogurt
· Cinnamon
1. Prepare the filling
2. Wash, peel, decor and slice apples into small pieces.
3. Next place the apples in a small bowl and microwave on high for two minutes.
4. Rinse the blueberries well and put them to the side.
5. Now beat egg whites and set them aside.
6. Prepare the batter by combining all the ingredients in a large bowl.
7. Combine the oatmeal, pancake mix, vanilla whey protein mix, yogurt, cinnamon and vanilla extract.
8. Gradually stir in the egg whites, apples and water.
9. Mix this formula until it has a thick consistency.
10. If the batter is too thick, add a little more water
11. If it's too thin then add a little more oatmeal.
12. Gently add in the blueberries.
13. Preheat non-stick sprayed large skillet on stovetop over medium heat.
14. Now place the two to four large spoonfuls of batter in heated skillet.
15. The pancakes should be approximately three to four inches in diameter.
16. Check pancakes in a few minutes by sliding spatula under and looking for desired color.
17. Flip the pancake and repeat to other side.
18. Top the pancakes with your fruit combo and sprinkle with cinnamon if you like
19. You can eat these pancakes with honey or maple syrup.
20. I even eat them with peanut butter and other times I use different kinds of yogurt.
21. This will make 4-6 pancakes.
Conclusion
So here you have it. Some of my favorite nutrient dense power packed recipes that are going to keep you fuelled up for those tough training sessions. Just because I always tell you to eat healthy doesn't mean you have to live on rice cakes and water. There are many power packed recipes that powerlifters can incorporate to provide variety in their nutritional plan. Healthy doesn't have to mean boring. So get in the kitchen, get out your ingredients and start cooking! So until next month lift heavy, train hard, take your vitamins and eat BIG!
For information about private program design and consultations please contact me at:
Aricciuto@x-tremepower.com
To find out more about the Nutrition XP3 Kit check out my website at:
www.NutritionXP3.com
Loading Comments...