The Making of Elite Sports Performance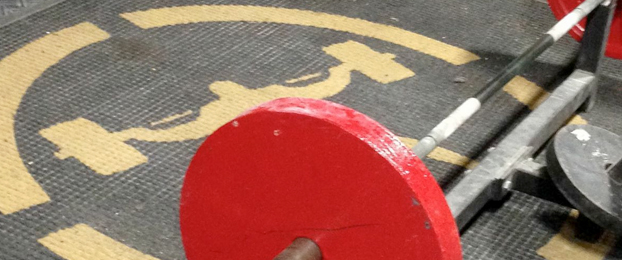 There are many great gyms in the United States. Ohio has the great Westside Barbell, California has Diablo Barbell, New York has Adirondack Barbell—home of the Metal Militia, and Nebraska has Big Iron. There are several key attributes that all of these places have in common—a huge training knowledge base, a crazy atmosphere, elite coaching, extreme intensity, the best of the best lifters, and great equipment. Commercial gyms are the one place where you won't find any of the above attributes that make the above gyms what they are.
Here in Australia, powerlifters are outcasts, forced to go underground. There aren't any elite training centers for strength or power development. Several months ago, Martyn Girvan, our coach at Elite Sports Performance (ESP) set out to fill this void. Following in the footsteps of the above gyms and the success of Parisi and DeFranco, we set out to develop the best training center for peak performance in Australia. We wanted to offer what no other gym could offer—a totally private, high intensity atmosphere designed to have an immediate effect with elite coaching and the latest training equipment.
The following is a look into the making of this place that we now call Elite Sports Performance and the reasons why we feel there is no other place like it in Australia for strength and power development.
Early beginnings
ESP first started as a small shop front gym. We had several equipment limitations, but as the saying goes, necessity is the mother of invention. All of our powerlifting equipment was homemade. We still had all the key essentials though including a homemade monolift, reverse hyper, glute ham raise, power rack, plates, bands, and chains.
Now
ESP has now grown into a stand alone, private facility with several members working across different elite football/rugby codes and consulting internationally with athletes flying in for Olympic preparations. We have members working at Collingwood Football Club and Melbourne Football Club at the AFL and VFL level. We also have other members working in the Rugby League Code at Melbourne Storm.
ESP is also home to several students studying exercise sports science with many doing university placement at the facility. Many find that many of our methods and training philosophies are not taught at the university, and their time with us has opened their eyes to what our style of strength training can do for athletic performance.
In terms of the sport of powerlifting, we have had great success, including the following:
The Australian all-time squat record was broken twice by two members from our ESP training group.
We currently have the Australian all-time bench press record by Shaun Bostock.
We have eleven IPF/WPC state and national champions across several different weight classes.
Bridging the gap in elite sports
With many of our members working in elite sporting codes in Australian sports, we all found a large gap in what was being done at these clubs and what we have all experienced in our own powerlifting training. Bridging this gap in knowledge and application between powerlifting and other sports is a key approach that we use. It has been a key goal in the development of our facility. As Jim Wendler has said many times, simply raising maximal strength is one of the simplest and safest ways to increase sports speed and explosive power.
Equipment search
With the idea to now set up a specialized training facility, we began the search for the best equipment to increase sports performance. With no one in Australia producing any of the equipment that many overseas gyms in powerlifting find to be staples, we had to search worldwide for equipment that would suit our needs.
Even with our members visiting and working at some of Australia's elite facilities like the Australian Institute of Sport and the Victorian Institute of Sport, none of these places provided what we were looking for in terms of atmosphere or equipment. Our search quickly led us to Dave Tate and Jim Wendler of Elite Fitness Systems. Within a few weeks of planning our new set up, making our equipment list, and finalizing shipping details, we had all of our gear delivered. Not enough can be said about the service of EliteFTS. Jim did a great job. For anyone wishing to upgrade their current set up or start a new facility like we did, look no further than Dave and Jim at EliteFTS.
Here is a quick list of what we have at ESP:
two monolifts
two power racks
back attack
three reverse hypers (all different models)
specialty bars (safety squat bar, cambered bar, buffalo bar, kill bar, arch bar, fat bars, and many more)
kettlebells (12, 16, 20, 24, 28, 32, 36, 40, 48, 56, and 64)
Knowledge
I firmly believe that the amount of knowledge at ESP is second to none here in Australia. Marty and I frequently consult and speak with many of the best minds and lifters in the game. I want to quickly take this opportunity to list and thank some of the major contributors who have really helped develop and influence our training here at ESP.
First, I'd like to thank EliteFTS. Dave Tate and Jim Wendler have been a very large influence on what goes on between our four walls here at ESP. I don't think they realize how large an audience they reach with their website and how much their information helps all of us in the strength and conditioning world. I have consulted with Jim many, many times, and his feedback, service, and advice have been simply amazing every time. He truly has been a great resource for us. Thank you to both of you.
I want to thank Doris and Louie Simmons and all of the Westside Barbell lifters including Bianca Stone, Matt Wenning, Matt Smith, John Stafford, Jeff "Gritter" Adams, Mike Wolfe, Tim Harold, Mike Brown, and Mike Ruggiera.
Other guys who have really helped us a lot have been Danny Blankenship, Kenny Patterson, Paul Key, Ox Mason, and my mate at Diablo Barbell, Charlie Telesco.
Creating atmosphere…what money can't buy
If your goal is to develop bigger, stronger, faster athletes for peak performance, it isn't going to happen in a commercial gym environment. One of our goals was to create this key attribute of intensity that all the elite facilities have. We feel our totally private, high intensity atmosphere gives an immediate effect on all of our lifters and athletes. We feel that this in addition to our elite coaching and the latest training equipment sets us apart.
As Mark Bell has said, "You can't achieve peak performance and contribute the level of effort needed to achieve greatness with 30 people behind you riding exercise bikes while watching television."
With the facilities and coaching that we now have at ESP, it's not uncommon to see up to twenty guys lifting at one time. Culture and attitude is a huge key for success for any sporting team. I've been very lucky to witness and to be a part of perhaps the best sporting culture at any sporting team in Australia at Melbourne Storm. What they do is unbelievable and their training culture is a huge factor in their success.
At ESP, we have many lifters staying back or getting in early to help each other out. We all train together here. We may not all do the same thing, but when we walk through the door, our goal is to make our teammates stronger. To quote Mark Bell again, "If you aren't in, you're in the way!"
So, there you have it, an inside look into Elite Sports Performance. I again want to thank Dave Tate and Jim Wendler for all of their help and information, and I want to also thank all of the names that I listed above. We invite any international guest visiting Australia to stop by to see us here in Melbourne. We welcome everyone. Anyone interested in training at our facility, please contact me at the email address below.
Loading Comments...