Training, Therapy, and Coaching at Rekovery Athletics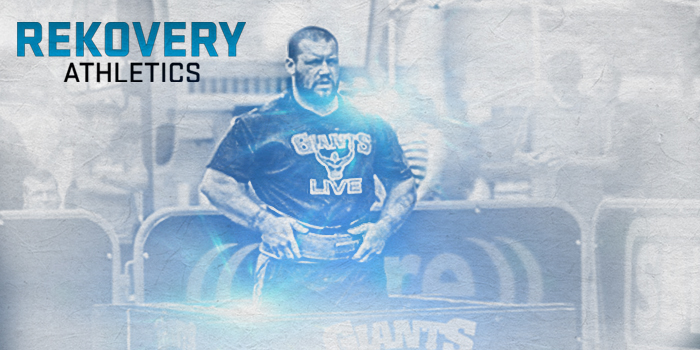 Rekovery Athletics, in Vancouver, Washington was formed on the basis that everyone can achieve excellence and attain their personal goals in health and fitness. Owned and operated by Ken Nowicki, this facility services its members with the highest level of soft tissue, neuromuscular, and fascial stretch therapy available, through an individually-tailored injury assessment and treatment process. They also offer 100% personalized training programs through online coaching and have nutrition specialists who work as a single team to achieve the best results possible.
Through its website, Rekovery Athletics shares its philosophy:
"We strive to develop a positive environment of self improvement for all our clients as well as to harbor a mindset of excellence and also the ever continuing education of our staff. Athletics is also a full functioning 24/7 access training facility with equipment to suit all ranges of individuals from the absolute beginner to World's Strongest Man competitors."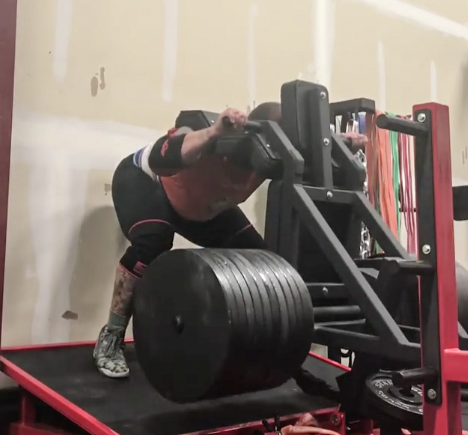 Nowicki has the personal experience to understand the needs of the individuals who visit Rekovery Athletics. He has been under a bar since he was 13 years old, and did his first strongman competition when he was 18, eventually taking second place to Eddie Hall at UK's Strongest Man in 2011. Ken also has multiple Scotlands' Strongest Man titles. This experience in training and competition gives him a unique insight into the way the athletes' minds and bodies work, as well as an understanding of how to peak, recover, and prevent injury. Conversely to his personal experience in strength sports, Nowicki has an educational background in engineering and a master's degrees in chemical and process engineering from the University of Strathclyde in Scotland. While studying for this degree, Nowicki's father passed away from leukemia, which led to Nowicki re-evaluating what he wanted out of life. This led to him realizing how important it was to him that he do something that helps people. After tearing a calf training with Brian Shaw and receiving treatment from a neuromuscular therapist, he knew what path he would take. He quickly transitioned his career and went to school in Denver, Colorado, where he interned under Justin Willis and then opened Rekovery Athletics. Since its opening, it has morphed from a very small treatment clinic to a 24-hours-per-day, seven-days-per-week training facility with space and equipment capable of servicing the very absolute beginner to the world-class strength athlete.
---
---
"Due to my background in strongman, the majority of people we see coming to the facility are strength athletes [who are] either strongmen/women or powerlifters," Nowicki said. "We recently started to see our clientele expand with younger athletes looking to get stronger and better conditioned for individual sports."
As it currently exists, Nowicki's facility is somewhat different than he first envisioned. The original plan for Rekovery Athletics was to have a smaller location to offer more private training and therapy, but Ken decided that because there was a gap in the market for a high-level strength facility, that they would open a larger facility and offer one-on-one coaching, therapy, and a 24/7 gym access where members could come to follow their own programming as well. Since opening, Rekovery has grown quickly and is continuing to expand. The current space is 2400 square feet, including a 45-foot length of open space that is used to perform strongman moving events such as yoke or farmer's walks. The facility has two eight-by-eight Olympic platforms, both equipped with men's and women's Olympic bars and 440 pounds of bumper plates. Additionally, Nowicki's gym has a monolift, two power racks, a deadlift platform, leg press machine, power squat machine, inverse curl machine, athletic training platform, GHR, reverse hyper, dumbbells up to 125 pounds, and nearly 8000 pounds of steel weights.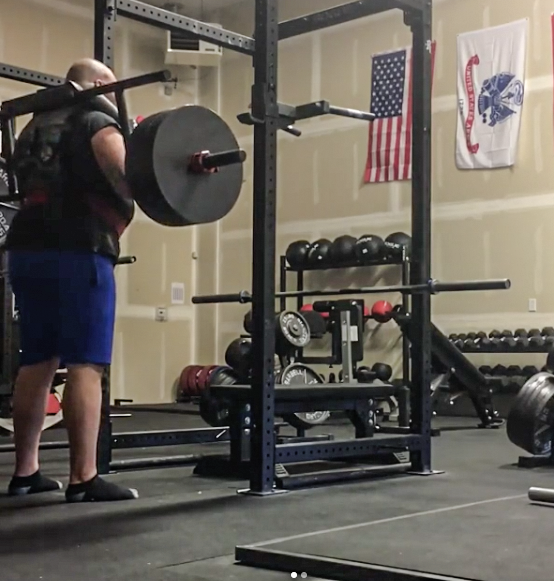 "We have nearly all strongman equipment you can think of, including Atlas stones from 167 to 400 pounds," Nowicki said "We also have a full range of barbells, including Texas squat bars, deadlift bars, and specialty bars such as the SS Yoke Bar and Spider Bar."
Almost all of this equipment is used for training athletes at Rekovery Athletics, but Nowicki has several specific go-to movement for his clients. "For any athlete that is using our facility, I place an emphasis on specialized equipment like the power squat, inverse curl, and athletic training platform due to [the] carryover they have to specific events in strongman and overall strength-building," Nowicki said. "Even if the athlete isn't training for strongman competition, I use these items simply because they are so effective at producing great results."
Due to his extensive work with strongman athletes, Nowicki places a large emphasis on sub-maximal volume-based training, as well as speed training with and without accommodating resistance. It is his belief that, because a lot of amateur strongman contests are more rep-based rather than reliant on maximal lifts, conditioning athletes to move light weights fast and lifting for extended periods of time are most important for success in competition.
Regarding comparison to other gyms, Nowicki believes that what sets Rekovery Athletics apart from other training facilities in the areas is its staff and extensive knowledge about the facility's equipment. These two components—having the knowledge of how to train and the equipment needed to do so—enables Rekovery Athletics to help any athlete. "Having personally been training and competing for nearly two decades, I feel that my expertise in real word training is a massive benefit for anyone using our facility," Nowicki said. "Our membership also has some very knowledgeable athletes, including high-level powerlifters and strength coaching from the nearby university."
Some elitefts equipment at Rekovery Athletics: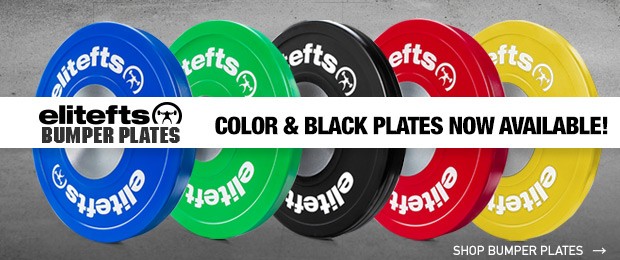 Loading Comments...