Bodybuilding, Recipe/Food Prep
The Diet of an IFBB Pro Six Weeks Out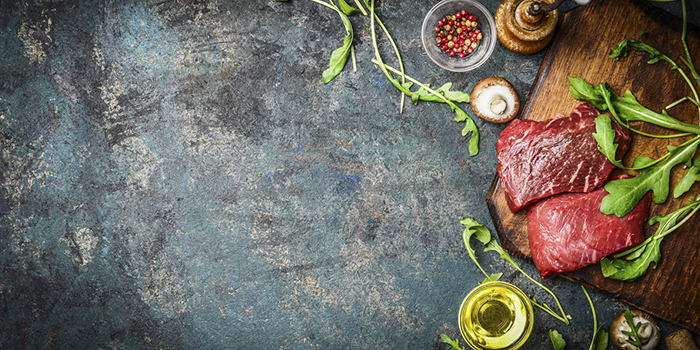 I hate dieting. I don't even like the word. Perhaps because I've subjected myself to 30+ diets preparing to compete in bodybuilding competitions over the past 23 years. You might think you're smart when it comes to manipulating body composition, but your body is smarter. It's quick to catch onto your plan and short circuit progress through hormonal shifts. You ramp up effort and it down regulates your metabolism. You invariably walk the tightrope of coaxing the body to burn fat without freaking it out and causing it to hold it. This is the game I've planned countless times seeking crazy conditioning to display onstage. My guess is you hate dieting too.
---
RECENT: Passion vs Zeal — Reconsidering What Matters Most
---
Here is the good news. Most guys want to possess an athletic lean look without the shredded glutes that's become the green fees for the IFBB pro level stage. While ripped glutes might not be your goal or within your discipline bandwidth, you don't need them to achieve enviable body composition. Therefore, I'm pulling out my Week 6 Diet as a practical example of exactly what I ate during the sixth week before hitting the contest stage. Why is this important to you? Because it pushes right up to that life sucks and I hate dieting threshold without going over the edge. It's the perfect base from which to build a lifestyle eating plan to get lean and maintain it — not a diet.
Day Begins
Alarm goes off at 4am, but I'm usually awake already. I throw on some light-weight training clothes, pop BCAA's, grab my Nalgene bottle filled with Biotest Mag-10, towel, and flip-flops and out the door I go. First stop is Gold's Gym for calves, abs and 10 minutes of Tabata on a recumbent bike before switching to flip-flops and racing over to Be One Yoga Studio for an hour of Hot Hatha.  So the first few hours of my day include BCAA's and 2 servings of Mag-10.
Protein — 40g / Carbs — 22g / Fat — 0g
Breakfast
Sweaty and hungry after a brief workout and an hour long yoga session, this is my typical breakfast cooked with coconut oil in a skillet:
½ large onion sliced
Large handful of baby kale
Choi's white nappa kimchi
3 strips of turkey bacon
1 cup of egg whites (okay to include a couple whole pastured, organic eggs)
Protein — 45g / Carbs — 15g / Fat — 14g
Protein Shake
I usually consume a protein shake at work between 10-11 AM which is a custom blend I create through True Nutrition consisting of 50% egg whites, 30% New Zealand grass-fed whey protein, 10% MCT's and 10% psyllium husk fiber.
Protein — 40g / Carbs — 6g / Fat — 3g
Lunch
I simply love bison and cook up to three pounds of it on Sunday for my five lunches Monday through Friday. I do rinse it to lower the fat content, but that's probably not necessary for you. I also add smoked paprika, cayenne powder, chipotle seasoning, and sea salt. I pack five containers and on each weekday morning grab one, adding 1 cup of raw, fermented sauerkraut.
9.6oz ground bison
1 cup Britts Caraway Kraut
Protein — 55g / Carbs — 5g / Fat — 5g

Protein Shake
I consume a second protein shake at work between 3:30-4p PM which is the same custom blend consisting of 50% egg whites, 30% New Zealand grass-fed whey protein, 10% MCT's and 10% psyllium husk fiber.
Protein — 40g / Carbs — 6g / Fat — 3g
Intra-Workout
This is the most important nutrition of the entire day: Biotest Plazma. I cannot stress this enough.  If you're not using something, anything, pre/intra-workout you're missing a massive opportunity to grow and recover. I've tried just about every product on the market and nothing compares to Plazma. Off-season I will consume as many as four servings pre/intra-workout on my primary leg training days, but by the time 6 weeks pre-contest rolls around, my allotment is begrudgingly cut down to two servings.
Protein — 30g / Carbs — 76g / Fat - 0g
Dinner
I have two go-to dinners, so I'll share each to provide two different options. The first is super quick because both frozen items are ready in 3-4 minutes in the microwave.
Option 1
1.5 cups green beans
7oz turkey patty from Elite Lifestyle Cuisine ("Flex Burger")
Handful of almonds (Trader Joe's)
Protein — 55g / Carbs — 20g / Fat — 40g
Option 2
Often times the hardest part of my diet is at night during dinner time. The worst is waking up at night feeling hungry. The cool part about Option 2 is the digestive resistant starch in the Miracle Noodles which also serve as an excellent prebiotic.
1/2 tablespoon of coconut oil
1/2 cup of riced cauliflower from Trader Joe's
1 package of Miracle Rice Noodles
7oz turkey patty from Elite Lifestyle Cuisine ("Flex Burger")
1/2 cup of fermented pickled vegetables by Pickled Planet (jalapenos, onions, carrot, daikon radish)
2 large leaf Italian kale
Sprinkle cayenne pepper
Sprinkle sesame seeds
Sea Salt (Redmond's Real Salt)
Protein — 55g / Carbs — 10g (6 fiber) / Fat — 7g

Conclusion
My hope in revealing my diet six weeks out from an IFBB Pro 212 competition is to give you a base upon which to build a sensible eating plan whereby you achieve sustainable abs without the misery endured to obtain shredded glutes. Tweak the protein, carbs, and fat to find what works best for your body. Here is the bottom line numbers based on the aforementioned:
Including Option 1 Dinner
Protein — 305g / Carbs — 150g / Fat — 65g / Total Calories — 2,405
Including Option 2 Dinner
Protein — 305g / Carbs — 140g / Fat — 32g / Total Calories — 2,068
Bonus tip: I recently discovered my body is intolerant to caffeine, which is a major bummer while dieting. An occasional cup of coffee if unsweetened or with stevia added is helpful. I cope with caffeine free Brain Candy by Biotest as well as an occasional Kevita Tonic drink (fermented Kombucha).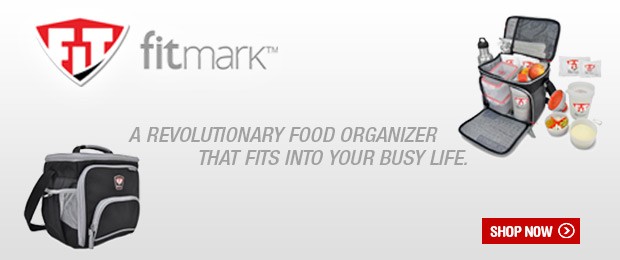 Loading Comments...