One on One with Mick Manley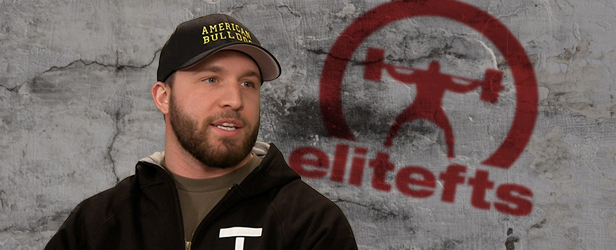 Mick Manley is an insurance agent who resides in Omaha, NE. He is 28 years old and lifts out of Omaha Barbell. The late Rick Hussey helped instill many positive values in him not just as a lifter, but also as person. He has pro totals in three different weight classes and has plans to make huge gains in the 181-pound weight class. His best squat is 860, his best bench is 501 and his best deadlift is 716 pounds in a meet with a 2072 pound total. His short term goals are to squat 900, bench 550 and deadlift over 750 and total 2100 at 181 pounds. His long-term goals are to take the all-time total of 2300 pounds and all-time deadlift record of 793.
Steve Colescott, elitefts™ Senior Content Manager, sat down with elitefts™ team member Mick Manley at this year's UGSS to have a heartfelt one-on-one interview.
A rough year for Mick, he opens up about the passing of both his coach, Rick Hussey, and his father, as well as the lessons he learned from each of them.
Loading Comments...