Exercise Index, Featured Gyms, Video
WATCH: Equipment Feature with Marc Bartley — Zercher Straps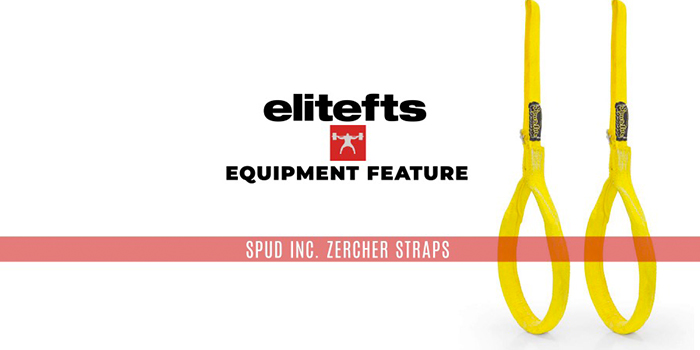 Marc Bartley introduces one of his company's newest inventions, Zercher Straps. Bartley admits, "Zercher straps were made because everybody hated doing Zercher squats. The straps were designed with the purpose of making the lift easier on the forearms and more convenient to get into and out of the lift."
---
WATCH: Equipment Feature: The elitefts 5 Rings Bar
---
Watch as Bartley demonstrates precisely how the straps sit comfortably on the lifter's forearm without the need for wrapping towels or pads around the bar. Lifters are able to focus more on proper technique and completing their repetitions without the fear of the bar tearing their skin apart. The additional padding is strategically placed within the straps help to prevent forearm bruising, skin irritation, etc.
The Zercher squat is a great way to get a strong back and a bulletproof core for those monster squats and big pulls. There is no reason to suffer through the bar smashing your arms when these straps take away the pain without changing the effectiveness of the exercise...unless you like the feeling of your biceps being ripped off by a dull knife. — www.spud-inc-straps.com
It's tools like this that work to boost a lifter's confidence and make the difference between completing a lift safely versus risking an injury. These straps ensure a comfortable experience before, during, and after Zercher's.
The most durable Zercher Straps include a set of straps that are available in yellow and are compatible on belt squat machines. They are also perfect for working with a barbell from the floor, or even a rack, and can adapt to most heights by simply pulling on the adjustment strap. The straps join an already impressive lineup of Spud Inc. products (48 to date) available at elitefts.com. Check them all out here.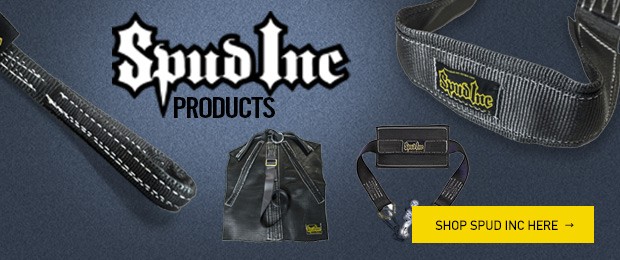 Loading Comments...