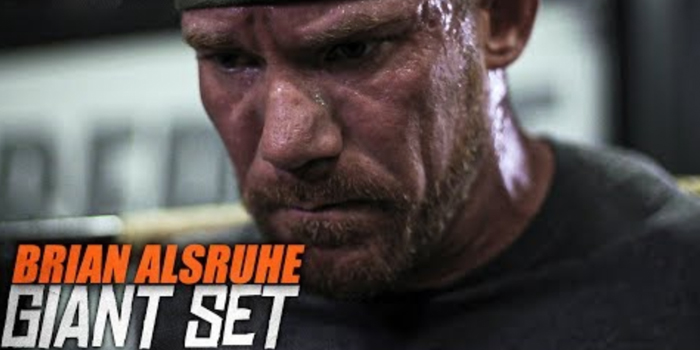 Head's up: If you're an avid elitefts reader, viewer, and/or listener, just know that this workout is going to look a bit different than what you're used to seeing from us.
Brian Alsruhe's main focus is strongman, and he still cares about squats, deadlifts, and bench presses and wants those numbers to be high, but his goals are different. He cares more about being athletic overall, not just in strength.
His giant set includes:
For Brian, it's important to be explosive, especially in his hips, which the Cambered Bar Squats and Burpee Broad Jumps cover, as well as have a strong torso.
He can't go as heavy as he used to due to his illness and stress his body as much, but he'll still be as mentally intense as possible, which sometimes means racing to failure before he starts puking. He'll also take 90-second breaks in-between each giant set.
To learn more about Brian and his training and competition background, be sure to watch Fighter Mentality: Brian Alsruh, listen to Table Talk Podcast #33, and keep an eye out for an upcoming article breaking down his training approach on a whiteboard.