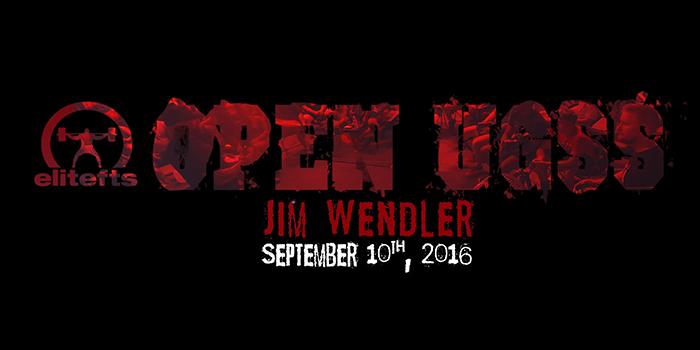 Underground Strength Sessions (better known as "UGSS") have been a long-standing tradition of elitefts, that began as an impromptu way for elitefts members to meet together so they could train, exchange ideas, and build camaraderie as a team. These training sessions not only made for plenty of PRs and heavy lifting, but also helped build great relationships and left everyone that attended smarter, more encouraged, and more empowered than when they showed up.
---
MORE: Underground Strength Session with Jim Wendler — Training Highlights
---
As time moves on, and the advances in technology evolve the way people train, it has also evolved the environments people train in as well. Interest in strength training is growing, but many lifters now are training for years without ever having experienced what it's like to meet together and train with a group of like-minded people, sharing their passion for growing strong(er), and using the opportunity to learn and leave as a better lifter.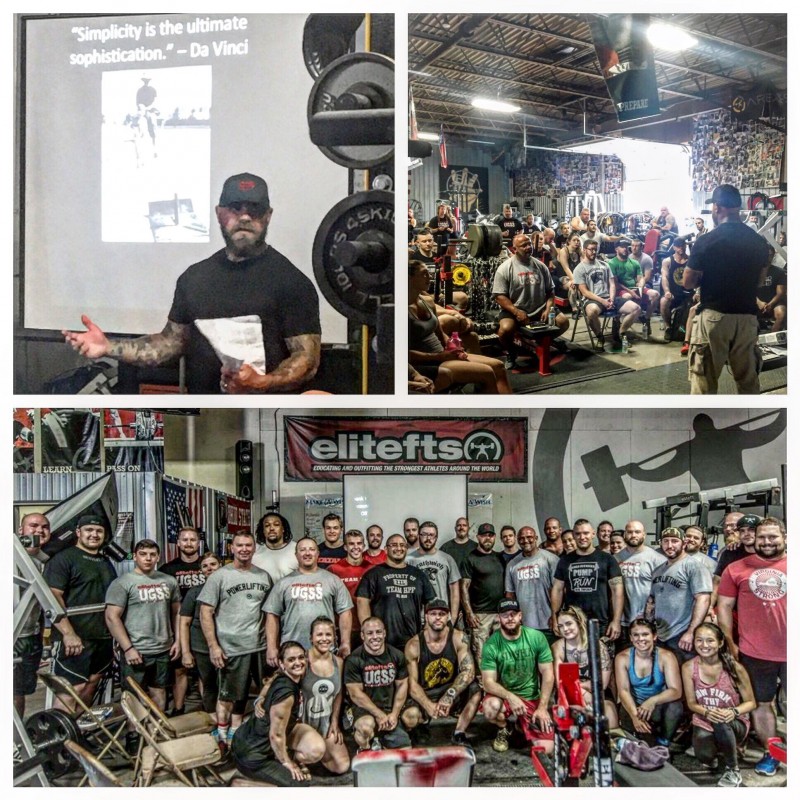 That's why we decided to open up our Underground Strength Sessions to you. As elitefts team members, we've seen the impact that this community and time training together has had on our lives and lifting careers; and we want to bring more people into that fold. Not only that, but we wanted to do it in a way that combined the UGSS environment with a seminar-style presentation from someone who could leave an equally strong impact on everyone attending (both elitefts team members and guests). The name that immediately popped into our minds for this first Open UGSS was Jim Wendler. Jim's impact through his time with elitefts, his 5/3/1 methodology, and his time spent investing in lifters made him the perfect first guest for this event. Our veteran team elitefts members have known and been impacted by Jim personally, and for our younger team members and elitefts readers, it was a great opportunity to learn from him and really become a part of our long-standing culture here at elitefts.
The morning training session was an incredible experience, and it's something you can't truly understand without having been there. To have 60 people walk into the S4 Compound (many not having ever met before), and join together to train and cheer each other on as everyone embraced their love for the iron was an experience that can really open your eyes as a lifter and put a whole new fire underneath you for when you leave. To me, having elitefts athletes and coaches rubbing shoulders and training with you, our readers and supporters, really crystallizes what our mission to "Live, Learn, and Pass On" is all about. Not only was Jim Wendler's presentation filled with great content (and some really funny stories), but he stayed and talked to each person individually for as long as they wanted until there was no one left. This is the kind of experience that I think is priceless, and is something growing more and more rare as time goes on.

This is the kind of experience we're going to continue to grow and build upon as a company and as a team. Everyone here at elitefts recognizes the experiences that have made us who we are today and the ones that will continue to develop us as people and as lifters. We want you to join us so we can grow together, and you can be a part of this culture moving forward. Even bigger things are coming, and we're excited for you to join us on this journey of becoming Strong(er).