Why We Powerlift — Getting Inside the Minds of New Lifters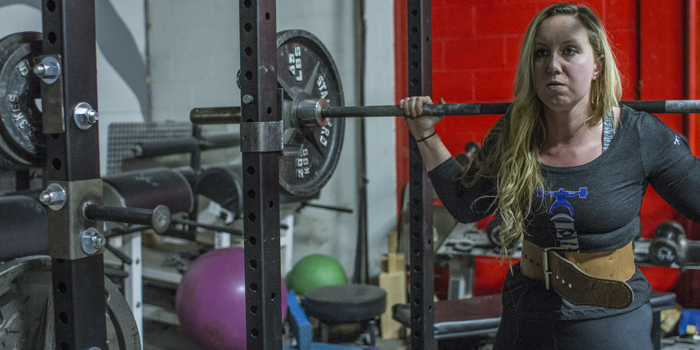 Last week something triggered my mind when reading some messages from some of my powerlifting clients. I am coaching some ladies for a powerlifting meet and I realized a very important coaching lesson: they do not all have the same mindset. I program them differently to correspond with their individual weaknesses, but their entire reason for lifting is different.
So curiosity got the best of me and I put out a question in a blog for new lifters. I asked them:
"Why do you powerlift and why do you compete?"
I know why I compete and why I lift, which isn't necessarily the same reason they lift or compete. I find it intriguing to read about the why of other lifters. Powerlifting is growing, and to help it grow, we must first understand the why of the new lifters. In my opinion, we need to approach and coach new lifters differently than other lifters.
If people lift for the wrong reasons and have their expectations too high, they can be setup for failure, disappointment, and regret. This can lead to a feeling of worthlessness and not being strong enough. You will often hear of people competing once and then that's it; their powerlifting experience was brief and came to an abrupt end. But why?
---
RELATED: The Gift of Perspective: Things to Know as a New Powerlifter
---
As coaches and fellow lifters, I feel we have an obligation, whether you are being paid or offer programming advice for free, to keep the lifters' expectations and reality in check with their true self. I prefer honesty and integrity so my lifters keep coming back to that platform and going back to the gym to try harder, train harder, and work on improving technique. Don't let them think they will become number one without putting in years and years of training and hard work — it just doesn't happen. Be happy with a PR and go after realistic short-term goals first. The sky is the limit, but not without hard work and dedication.
Powerlifters don't start out being the best. They start by stepping out of their comfort zones, and each and every time they train, they get stronger. Each and every time they compete, they get stronger and more confident. Confidence in yourself, in your lifts, and in your strength will make you a better lifter and person.

Mike Shaeffer
I've competed in a push/pull meet and one full unsanctioned meet. I do it because I'm competitive and getting stronger has given me confidence. I've been reading elitefts articles for a few years now.
I never fully committed to competing until this last year. It was always more of a fantasy for me to watch and read about powerlifting and think that someday maybe I could do it. I realized I just needed to get my ass on a real program and train rather than "exercise."  
I saw powerlifting as being dirty, hard, and painful. However, all the people associated with powerlifting I've met (a couple from elitefts, a couple from Supertraining, and a few local guys) are the nicest, most helpful people. I can't even say that about my church or work, let alone another sport. My goal is to keep learning and keep competing. I want to stay injury-free. Powerlifting has brought my brother and I closer than we've ever been, as he started training with me after he saw me compete for the first time.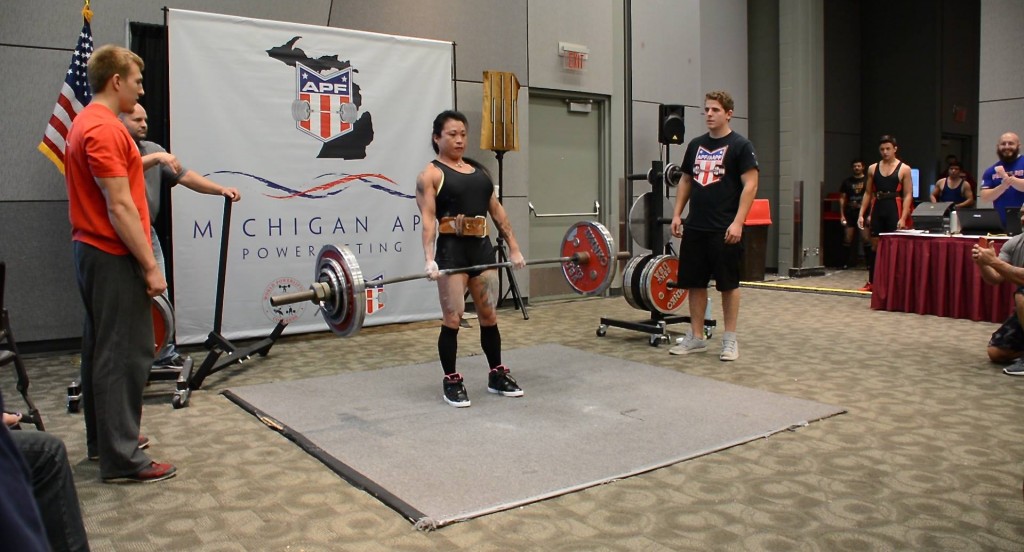 Amy Kozle
I started powerlifting to build my legs and glutes. I compete in bodybuilding (women's physique) and I lacked a lower half. I'm a competitive person by nature, so competing as a powerlifter was a good progression to lifting weights in the gym and training to get bigger. I think it goes hand-in-hand (at least with me) to be strong for power and strong to build my muscles. I also do it to prove I've got what it takes and can compete with the best!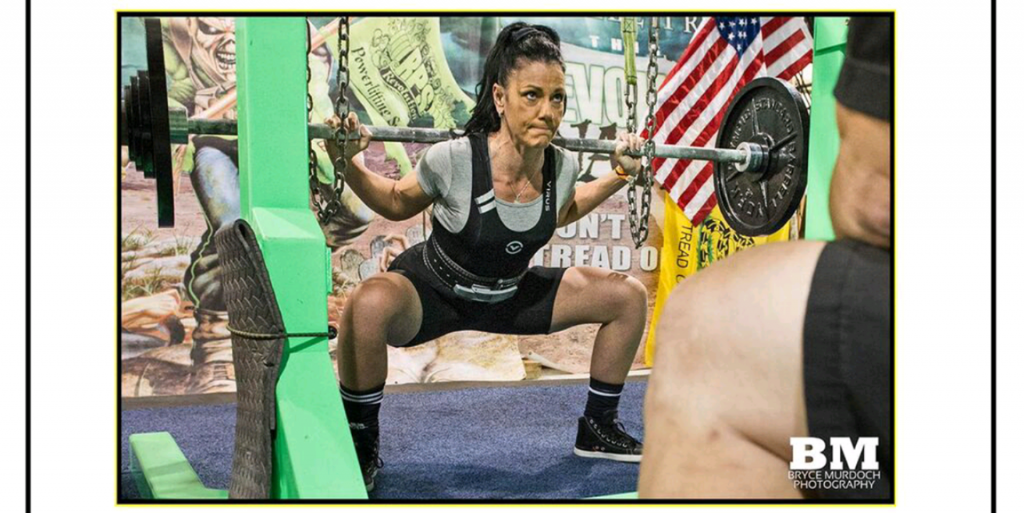 Shantel Johnson
I lift because it's in my blood. It's my LIFESTYLE. I lift to release the stressors of life and enjoy the feeling of getting stronger.
Why do I compete? I compete because I love chasing goals — not only my personal goals but goals bigger than the mind and body can achieve at this point in competing. Some people are happy with the me vs. me attitude but, for me, having outrageous goals to look forward to and to push yourself toward is what keeps me going. It's why I love to compete. I will never be fully satisfied with my PRs, and that's what keeps me dreaming and grinding every day to reach beyond what the mind can see.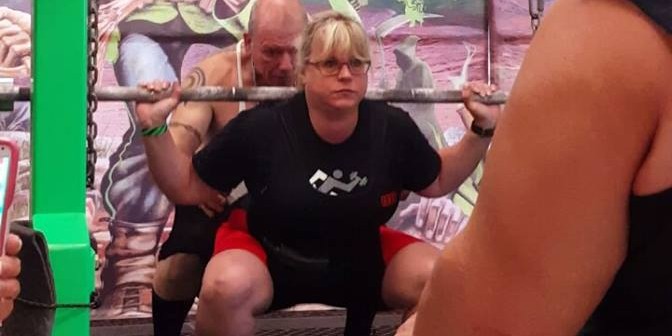 Andrea Harris
I embarked on a fitness journey five years ago. I joined a gym, dieted extensively, and hired a trainer who worked out HARD. I learned two crucial things: I am strong, and I LOVE training hard. I got lost on my fitness journey, and I knew I needed to gain confidence and improve a very damaged body image. I wanted to continue to train hard, but it was important to me to shift my training focus from a purely aesthetic goal to a strength-based goal.
Enter powerlifting. Powerlifting provides a way to measure the success of training without the use of a scale or a clothing size. I LOVE the simple honesty of the sport; you either completed your lift or you didn't. Lifting gives me focus, it provides a routine, a healthy way to relieve day-to-day stresses, and it has also been a post-operative rehabilitation tool. Training and competing both offer a social element.
I have also been fortunate to meet some pretty amazing people who continually support my training efforts. My competition goals are to simply continue to improve my lifts and to evolve as a lifter. It's very much a me vs. me scenario. I would not describe myself as a competitive person.
I am, however, very goal-oriented and driven to succeed in any endeavors I undertake. Competition day is the ultimate test of my training efforts. It offers that level of accountability, knowing that I'm going to be stepping on that platform and will want to do my very best, not only for myself, but also to honor my coach and my teammates.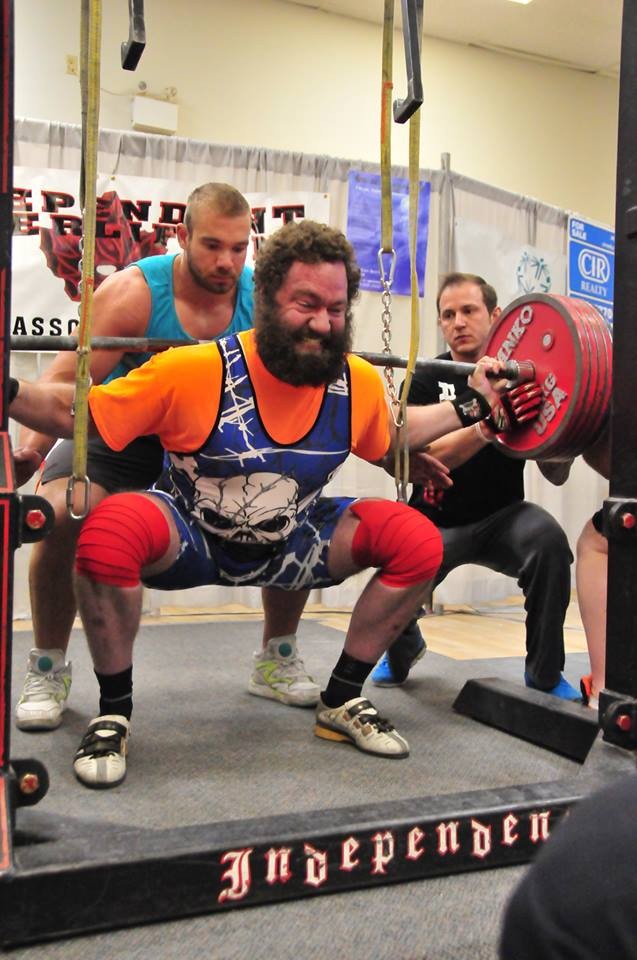 David Bennett
Peer pressure.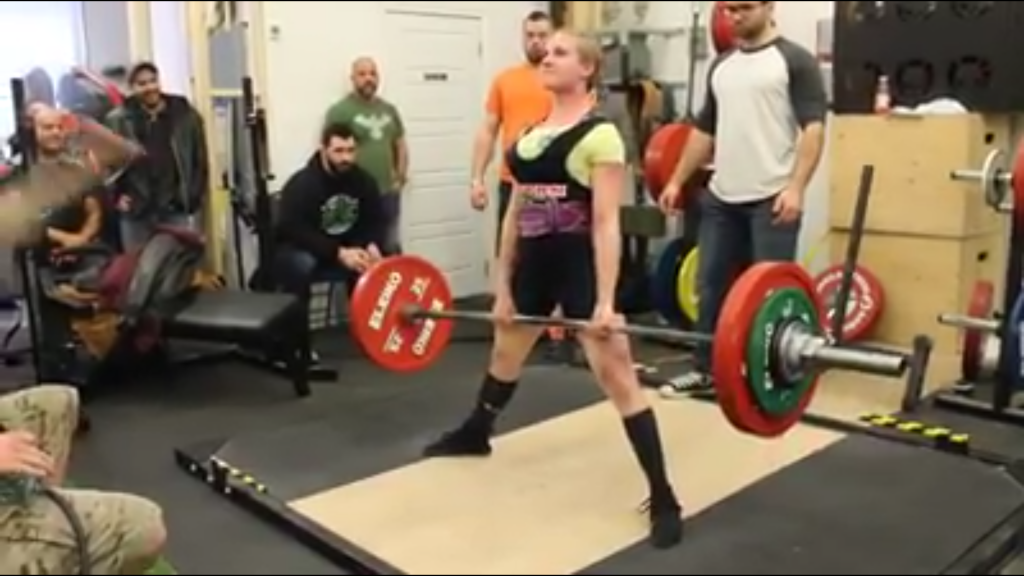 Veronique
I just competed in my second competition. Here is the short answer to why I compete: I lift because someone once told me I couldn't.
Here's the long story: I got really spiteful after someone told me that I would never be in any position where I would be considered an athlete because I was weak, too small, and female. I started hitting the gym when I was about 95 pounds. I didn't know what I was doing but was determined to prove them wrong. About three years later I fell in love with powerlifting and don't care about what people think anymore. I'm still a small person, but seeing the look on someone's face when I say that I'm 120 pounds and can deadlift 335 pounds is priceless!
I started because of an asshole that made me mad. Once I progressed enough, I forgot about them and did it for myself.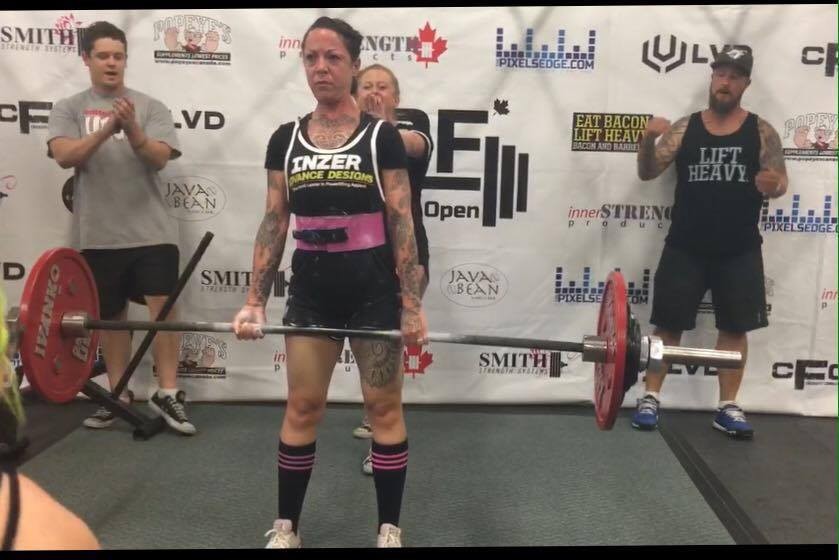 Jaynie White
I read this three times and really sat with it last night and this morning. I turned it over and over in my mind. My why has changed and progressed, as all things do in life. I started in powerlifting because I wanted to train, but bodybuilding/aesthetic-style training wasn't giving me healthy goals. I was obsessed with food restrictions and chasing an unrealistic body type (stage-ready all the time is an unrealistic goal).
After attending a meet, I decided powerlifting felt like a welcoming community and my focus could be more on strength and health than body composition and self-obsession. Today, though, my why is more to build my confidence and prove to myself that my hard work is directly relative to the results that I get. My why today is really because it leads me to asking, "Why not?" I am learning how to navigate the bad sessions and push through the disappointments and really just give it my all.
Each goal I achieve or technique I begin to perfect and understand teaches me something about myself — what it took to get there and who I can be when I dig deep. Through all these new whys and why nots, I get to be a strong female role model for my children. That in itself is priceless!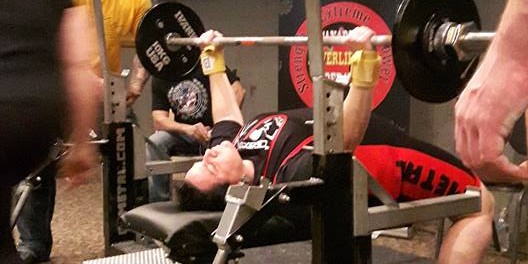 Carri Chillingworth
Throughout my life, I have always been known as the strong one (physically). I have always been on the heavy side and I liked to lift weights but never had any guidance. I met Sheri at a kettlebell fitness class and it has been a crazy ride ever since. My original why was to just continue to recover from illness, so the odd session with Sheri at the Outlaw Gym was such fun just to see what I could do. But now, with my first meet under my belt, I want to keep going and see how far I can progress in this. It's also about showing my kids that you can overcome and do anything with a little commitment and the right support group around you. Sheri inspires me to chase goal — that is exciting and motivating!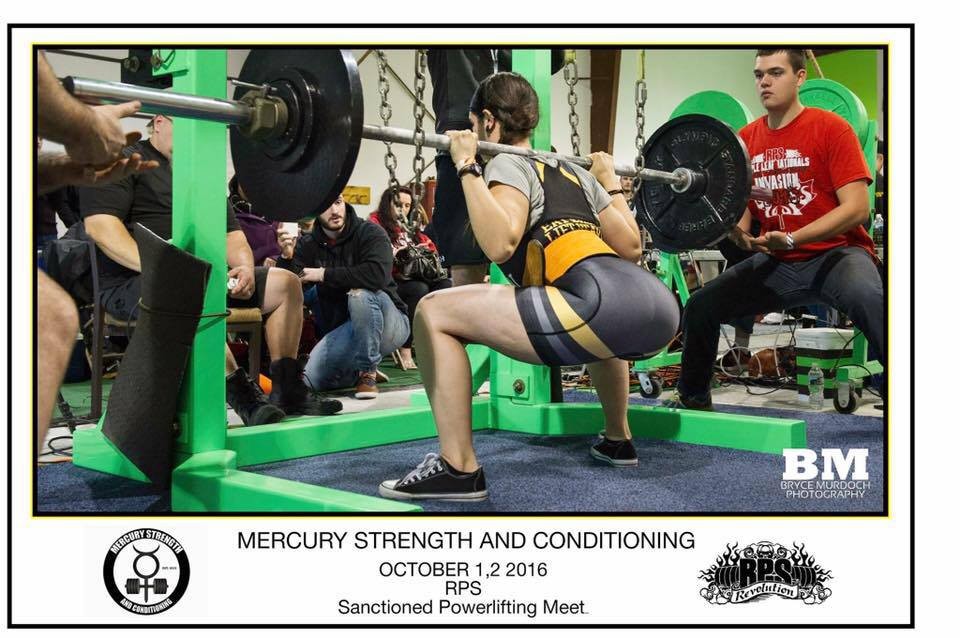 Jessica Scott
For years, I was dead set on being a chiropractor. That is until I stepped into a strength and conditioning facility for the first time. From that moment I knew I wanted to be a strength coach, so I started looking for ways to gain more knowledge and applied experience as both an athlete and a coach.
I played soccer for a few years in my teens, but I have no real impressive sports background. So I thought powerlifting would be the perfect backbone — a way to test my strength, endlessly set goals, and demonstrate understanding and capability in my field. In my opinion, there is much to be learned from purposeful training, regardless of the sport.  
Now, that reason has evolved tenfold in the last year or so. My main motivator is that I want to be strong. I want to be strong more than I've ever wanted to be anything. There is no drug more powerful than the feeling of burying myself into the ground every day and knowing I have nothing left to give. It is the time of day where I feel utterly spent, exhausted, and at peace. For me, powerlifting brings passion, excitement, and focus. It brings me joy and it brings me desperation.
I've met some great mentors along the way and I've made some great friends. I am approaching my third meet in June and I hope to see some big improvements. I am working the hardest I've ever worked and trusting my coach. I've learned that this sport is a bittersweet mix of supporting your friends yet still always dreaming of being the best. It motivates me, keeps me looking forward, and I have no intention of ever looking back.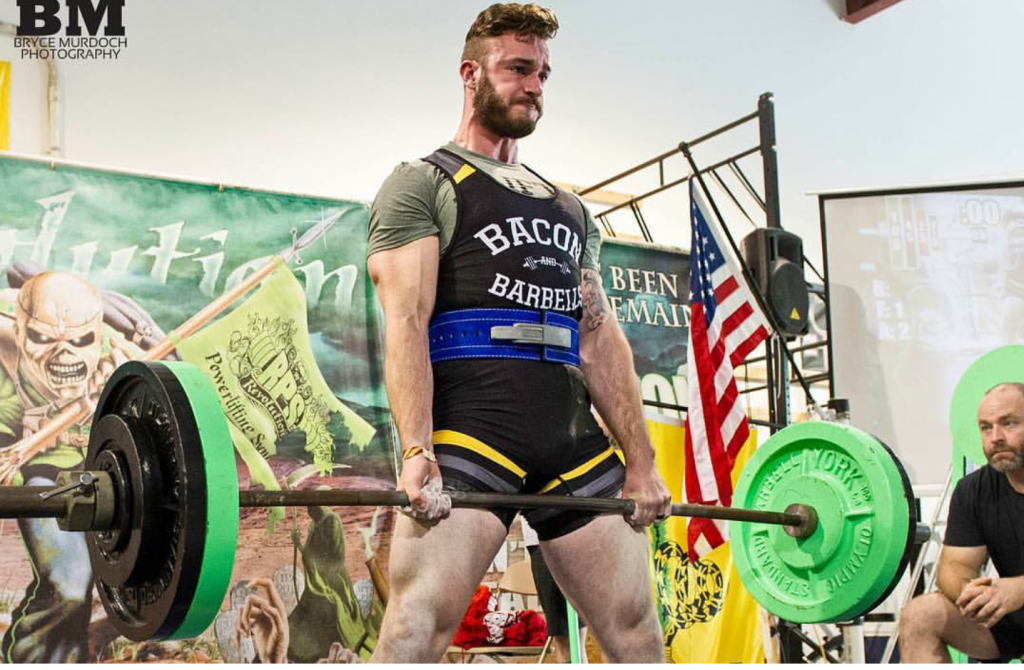 Ryan Johnson
A year ago, my girlfriend decided to take up powerlifting. I wasn't confident enough to myself to commit to the style of training and preparation I thought needed to compete. After watching her compete at her first meet, I was hooked. The environment, the people — the entire event was amazing.
As an aspiring strength coach, what better way to practice the art of lifting?
I love that powerlifting is more than about simply lifting heavy weight. To me, it's just as much about inner strength and mental fortitude. It's about overcoming what seem to be insurmountable obstacles. It's about working to perfect and optimize what seem to be simple movements. It's about a group of likeminded people coming together to display their strength. I love the focus, the drive, and the discipline.
As of right now, I've only competed in one meet. This year, I plan to compete twice more. I hope to learn and grow as an athlete and a coach. Powerlifting has brought out my deep-rooted passion of fitness in general, giving me a clear purposeful goal and method of training.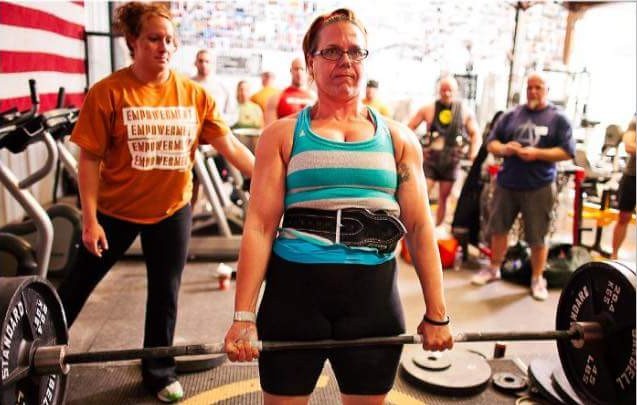 Yvonne Covington-Dearen
I lift because the weights don't lie, hedge the truth, or judge.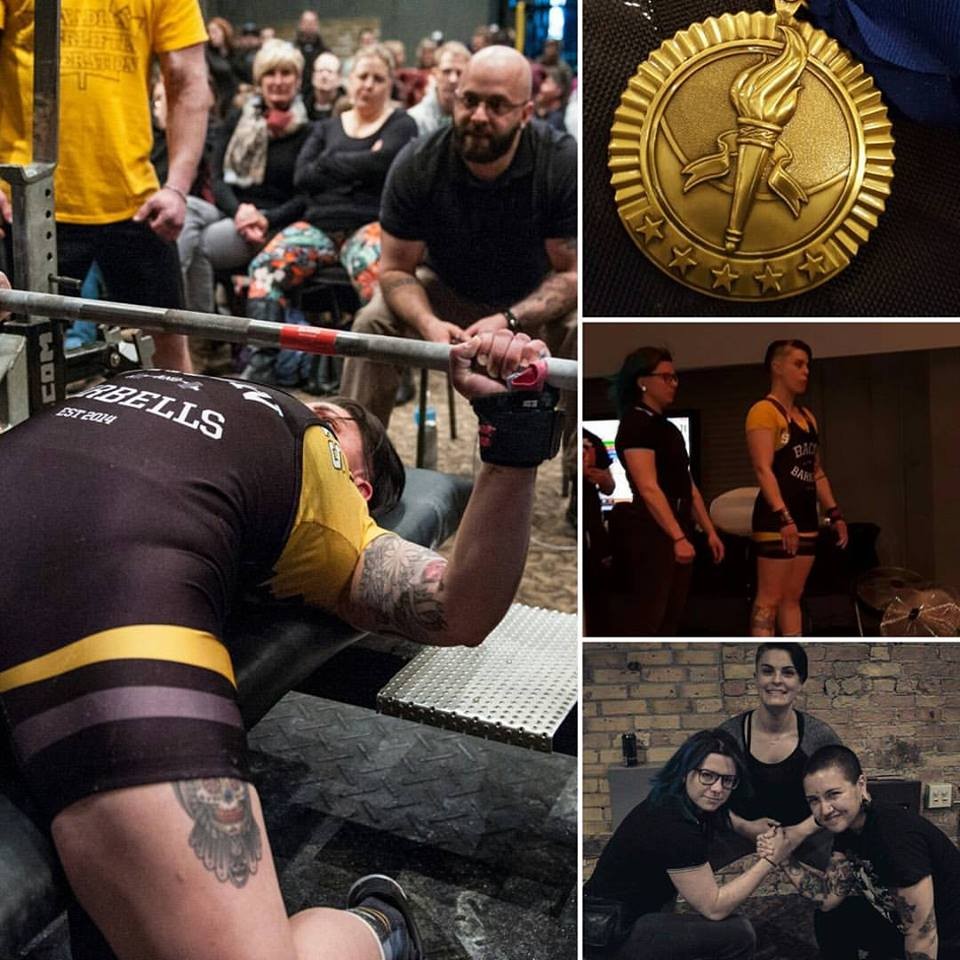 Brianna Kane
I wanted to learn how to do a proper deadlift and that's where it all began. The moment I benched 100 pounds I was hungry for more, and I was surrounded by a community of strong people that I found so inspiring. My first meet was an all women's meet at Fortis Fitness. The venue was comfortable, the organizer was familiar, and the atmosphere was amazing. There were so many strong women in the same place and so many of us with the chalked rookie X proudly displayed on our singlet.  
The day was amazing, I had an exceptional first meet, had some PR's on the platform, experienced the adrenaline rush, and I was hooked. I've been lifting for about a year and I have competed in a second full power meet and a bench-only meet. I'm sure there's more to come for me, but right now I am really enjoying the process of becoming stronger and more confident while cheering on my strong friends as they leave it all on the platform. I have learned so much about myself all while finding friends, teammates, and an incredible support system. People that once intimidated me as a judge, spotter, strong competitor, or brand ambassador are now familiar faces, great teachers, and amazing athletes with the same goal: to lift heavy shit and have fun!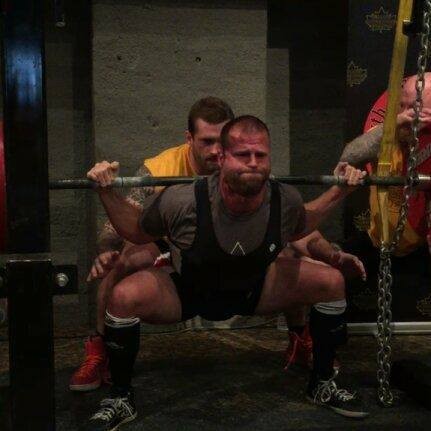 Robin McLean
To start off, I guess I would have to say I have an addictive personality. It seems like in the past when I would find something I liked, I just wanted to do it all the time. I would find myself being a bit obsessed or even little "unbalanced" with other aspects of my life.
While training for powerlifting, I found a way to be consistent without taking too much time away from what's important while still satisfying that obsessiveness. I love discovering weaknesses in my movements and finding new ways to attack them and become stronger. I powerlift because I am addicted to the feeling I get when it works. Being strong is pretty freaking awesome too.
Samantha Sheenan
I'm a new lifter and my coach is Renae Holmdahl. She is awesome and also very inspiring to me. I don't plan to compete for another year. I don't know that my reasons for powerlifting will be any different in a year than they are now, to be honest. I'm 38 and had a very long hiatus from weightlifting, but it was my first love in the gym. After three kids, trying off and on to get back in shape, and absolutely hating cardio, I was turned onto powerlifting by a friend.  
I stumbled around for a while, having no clue what I was doing, and then finally found a coach who set me straight. I love being stronger than most people and I love that it's my secret. I love that I don't need to search for motivation to get up early and bust my ass at the gym, because I absolutely live for this shit. I have found a true love. I'm inspiring my daughters. I'm not afraid to work out around guys anymore. I have confidence that eluded me for almost 40 years. I haven't competed yet, but am really excited for when that time comes.
---
After receiving answers to my question about why people powerlift, there are a few similarities that stand out. People want to lift because they love getting stronger and genuinely enjoy the process and discipline it takes to continuously progress. It builds confidence and satiates the desire to compete, but most importantly, the powerlifting community is full of great people who are willing to help, share support, and provide guidance to help each other consistently improve. Powerlifting is awesome. Let's keep the sport growing through living, learning and passing on.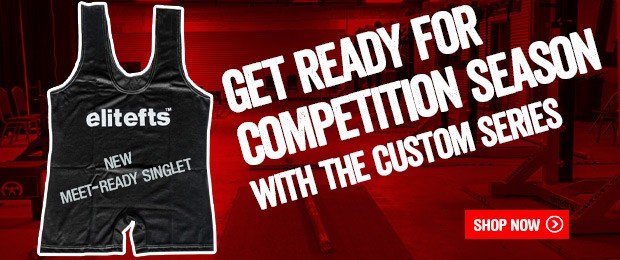 Loading Comments...